National Audio Show 2013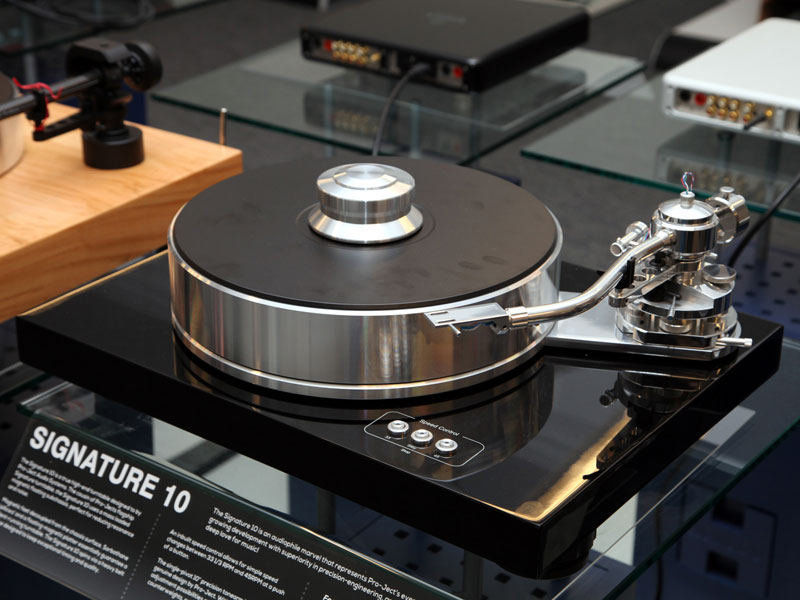 The Signature 10 (£4000) is a scaled-down version of Pro-Ject's range-topping Signature model, which costs around twice the price. It's still a substantial design, however, and sports a magnetically supported, high-mass, resonance-optimized aluminum platter, electronic speed control and a 10" unipivot tonearm. The whole thing sits on magnetic feet.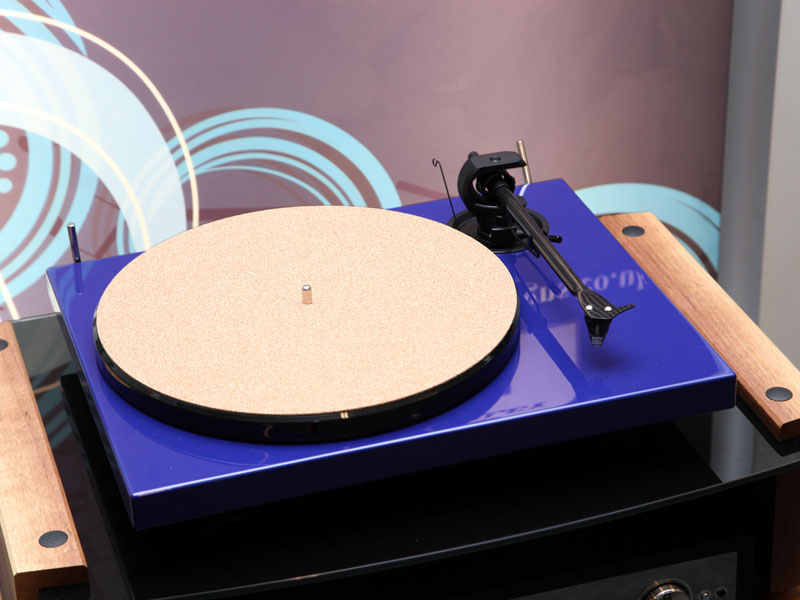 At the other end of the scale, Pro-Ject has revived the Xpression name with the Xpression Carbon. This has a steel platter and is supplied with alternative felt and cork mats. The suffix describes the material used for the tonearm tube, and this model is supplied with a special silver version of the Ortofon 2M cartridge for a total price of £575.
© The Audio Beat • Nothing on this site may be reprinted or reused without permission.