National Audio Show 2013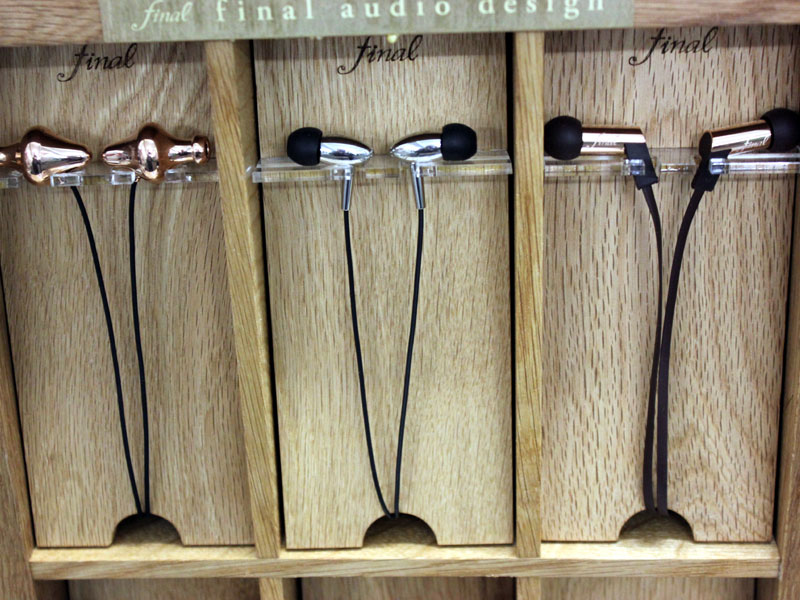 Final Audio is a company laden with history, initially producing moving-coil cartridges in 1974 and later turntables, horn speakers and more. It is still going strong, producing headphones, while, at this show, it presented a range of its in-ear monitors. The Piano Forte X (£2000), on the left in our picture, is based upon the horn-speaker principle, but is also reportedly based upon an ancient Japanese drum shape. The copper-chrome chassis offers a 5/8" dynamic driver and weighs 16 grams. It comes with a 1.4-meter cable. Offering no seal and four vents placed within the chassis, the Forte X feels like an open-backed headphone.
In the center, the FI-BA-SS (£1100) is based upon a stainless-steel chassis and uses a custom-made balanced-armature driver. Weighing in at 20 grams, it arrives with a 1.2-meter cable. The Heaven VI (£599), on the right in the picture, also uses a custom-made balanced-armature driver and comes with anti-resonant silicon eartips. It is based on a copper/chrome chassis, weighs 17 grams and has a 1.2-meter cable.