National Audio Show 2013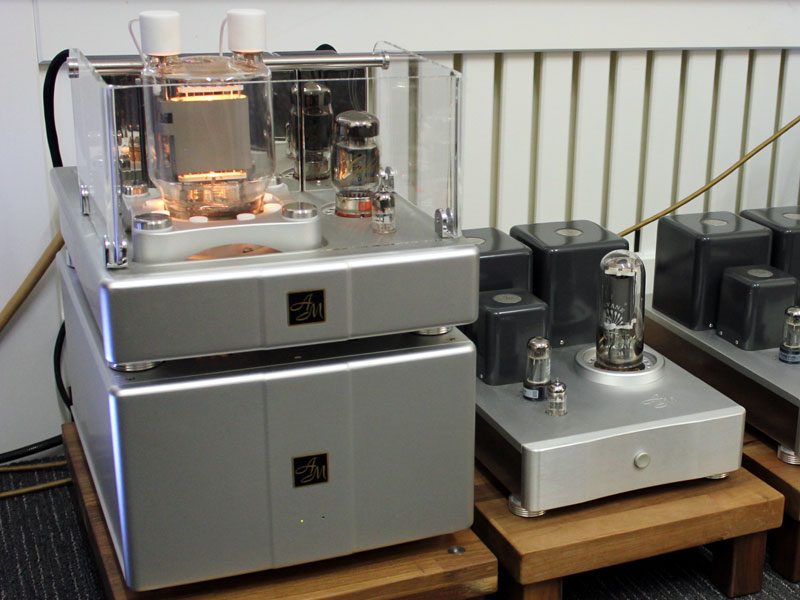 Created by Am Fang, formerly of Stereo Knight, the Audio Music AM-833S monoblock (left, £27,500/pair) is reported to be the least expensive 833-based mono amplifier in the world. Featuring homemade capacitors and transformers, the AM-833S weighs in at 68 pounds and includes 6DJ8s as drivers with KT88s as amplifiers. Offering 120 watts, the unit provides single-ended RCA and balanced XLR inputs.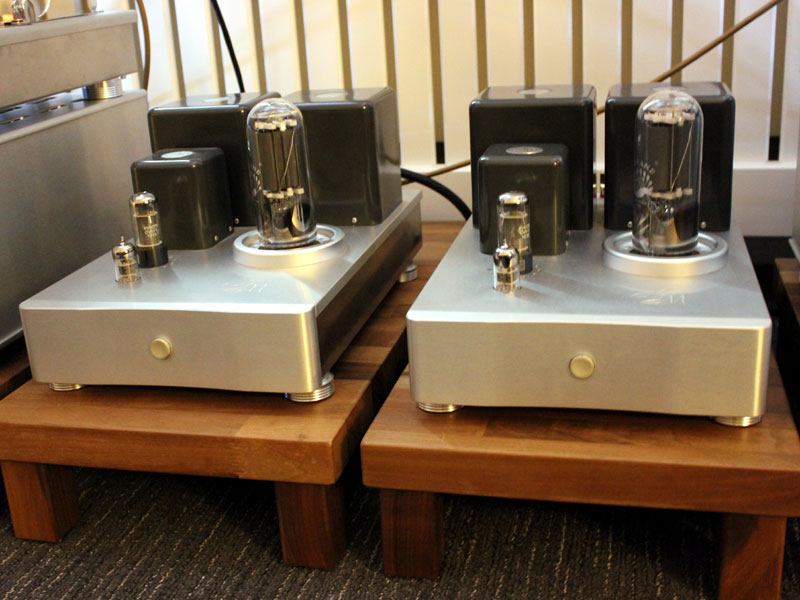 The AM-805M power amplifier (£6500 each) is a 50W, class-A, single-ended unit. The power, output and drive transformers are based upon double C-core direct-coupled designs. A double-choke transformer is said to reduce hum. The chassis includes a half-inch aluminum top plate.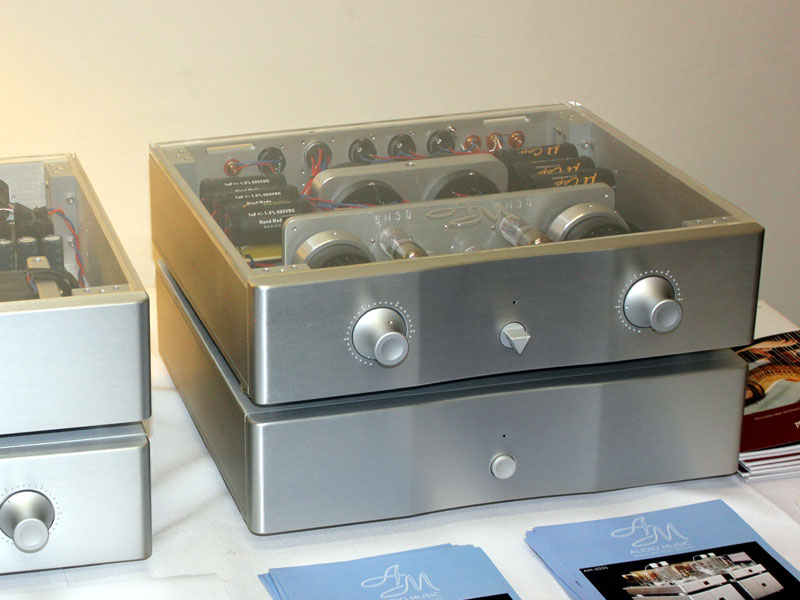 Finally, the R-T1 preamplifier (£4250) includes an independent regulated power supply with class-A and zero-feedback audio circuitry, MOSFETs for voltage stabilization, Teflon-insulated wiring and an all-aluminum chassis, and a 33-step volume control. RCAs and XLRs are provided.