National Audio Show 2012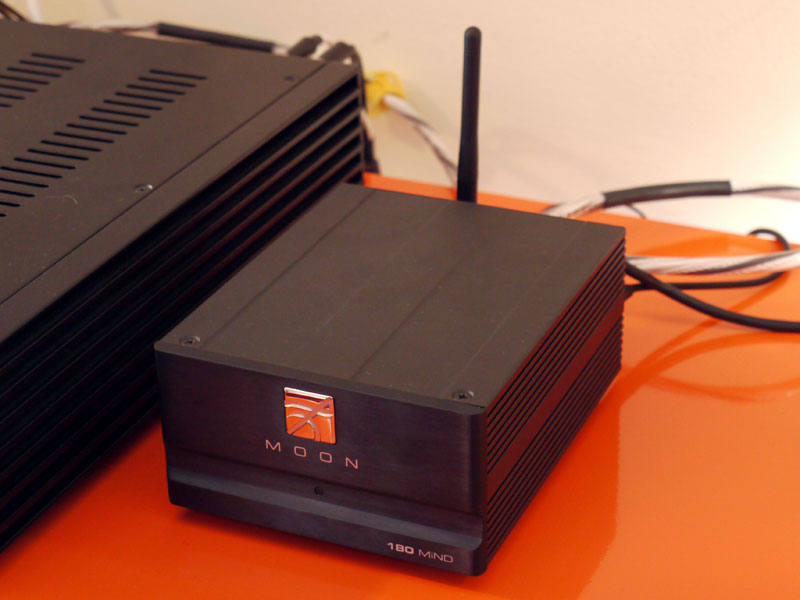 If the words "high-quality streaming made simple" sound like music to your ears, you'll want to take a look at the new MiND 180d streaming solution, from Simaudio. Receiving signal from any Ethernet-connected source or router, these neat little boxes allow you to hook up a DAC/amp in any area you choose, extending the reach of your central file library whilst preserving its format quality. The 180d will receive 16-bit/44kHz data wirelessly, or any file format up to 24-bit/192kHz via an Ethernet connection.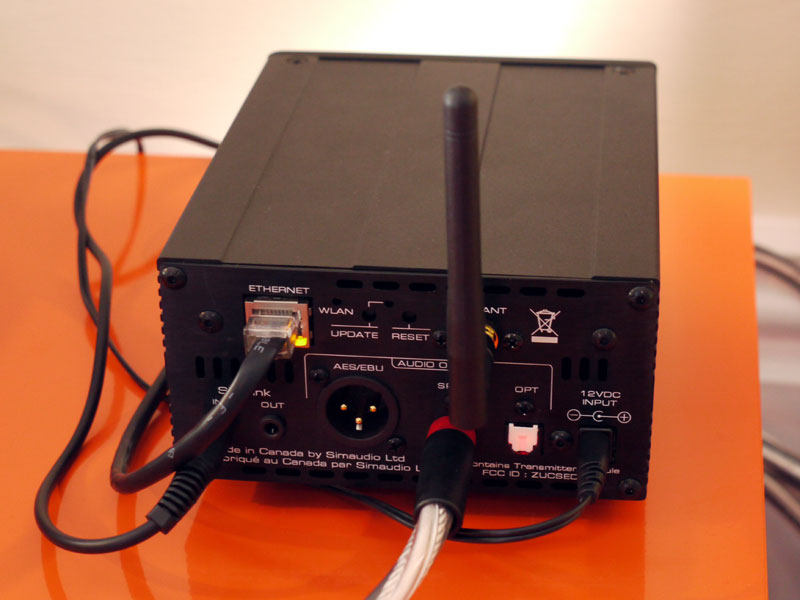 But the real beauty is the standalone, plug-and-play nature of the system. Simply add a 180d for each zone as and when necessary. With a choice of three different digital outputs and control from a variety of iPhone/iPad apps, whilst this is a universal solution, integrate it with Simaudio Moon electronics and effortless, total system control from a single interface platform becomes a serious possibility. Still a month from release, the unit hooked up at the show operated flawlessly and delivered impressive musical results via a Moon 340id integrated amp with internal DAC card, feeding a pair of Totem Aros speakers. As one dealer was heard to comment, "Moon build and sound with Sonos simplicity and operation!" In a market where the demands of sound quality and practicality remain uncomfortable bedfellows, the 180d becomes a potentially heady proposition. At £950 per unit, it also manages to be reassuringly expensive yet also affordable. If there are any boxes left unticked, we haven't noticed them yet.