National Audio Show 2012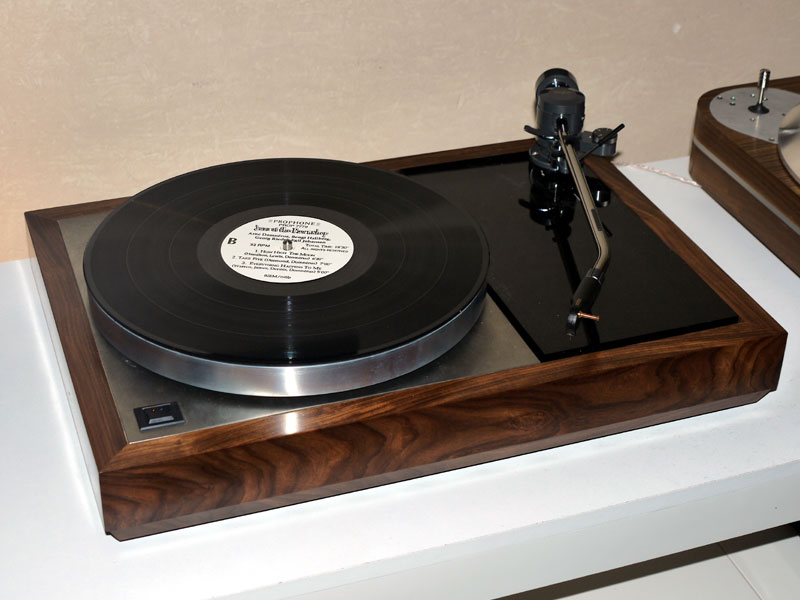 Do our eyes deceive us? No, they don't. That really is a Linn LP12 carrying a 13" Ortofon tonearm. Or, to be more precise, it started out as an LP12 but can now carry a 12" or 13" 'arm. Produced by Inspire Hi-Fi, the Vivid range of LP12 mods includes replacement subchassis, armboard, base board, solid hardwood plinth and power-supply options, available as DIY or factory-fitted upgrades. Inspire will also fit the Origin Live DC motor, collect your turntable for upgrade, and even supply donor 'tables and packaging for transport, if required.
The X12 mod shown in the picture above extends the plinth and armboard to accept the longer 'arm, as well as counterbalancing the subchassis accordingly. Talking about the subchassis, which is the key element in any LP12 rebuild, the Vivid version is CNC machined from 10mm acrylic, with aluminum engineering inserts to take the spring bushes and main bearing. The armboard is also acrylic, but replaces the Linn fixing screws with brass inserts and torqued-down Allen bolts, an arrangement that provides a solid junction without sacrificing the practicality of interchangeable boards. It's an impressive and thoughtful engineering solution that instills considerable confidence.
Just as with all forms of surgery, prices depend entirely on what and how much you have done, but a complete Vivid package, factory installed and fully serviced on your LP12, will cost you £899 (or £1099 for the X12 version) plus £85 in labor -- which is extremely reasonable compared to other upgrade packages. Actually, make that a downright bargain when compared to the competition. With Linn's own Keel subchassis setting you back £2400 on its own, the Vivid upgrades definitely warrant further investigation, especially if we can dig out one of our old LP12s.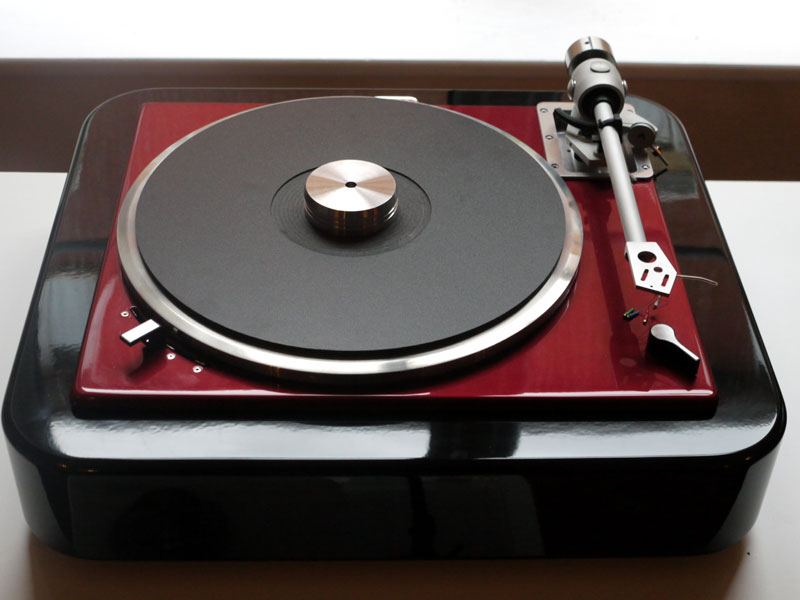 But what if you don't own an LP12? Inspire also offers upgrades for Rega and Thorens 'tables, as well as the Enigma plinth system for the Goldring idler drive (shown above). What, no turntable at all? Inspire also offer their own designs. Obviously the range of options here is huge, but the company's helpful website makes things clear.
We're hoping to lay our hands on one of the Vivid upgrade kits for review, so stay tuned.