National Audio Show 2012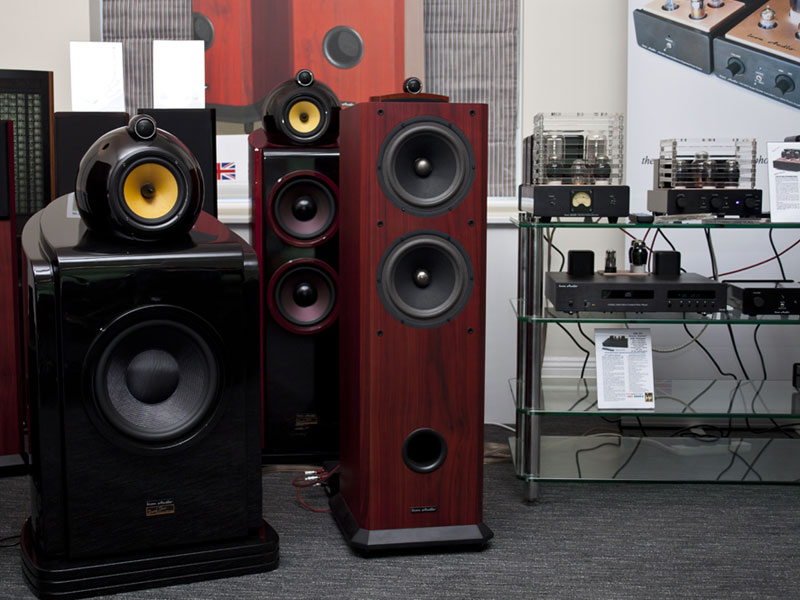 Icon Audio has a large range of tube amplifiers and CD players that are designed in the UK and built in China. It also has rather more loudspeakers than we can remember. The B&W-baiting Command range catches the eye, but company founder David Shaw is more interested in the new FR (Full Range) models. The most ambitious of these, the £2000/pair FRM (Full Range Modified, right front), confuses you by having two identical drivers, whereas the name suggests there might only be one (what looks like a tweeter on top of the cabinet is actually for the speaker behind). David's explanation is that by using two drivers you can get enough bass to offset the tendency of full-range drivers to be weak at the frequency extremes. The driver is special -- an 8" paper-coned type with a metal dome-tweeter in the place of the dust cap. The speaker has the minimum of filter components in series rather than parallel, and the result is a tube-friendly 97dB sensitivity, according to Shaw. There is also an FR1 stand-mount with a single driver for £1000/pair and a £1500/pair FR2 floorstander, again with one full-range driver.
© The Audio Beat • Nothing on this site may be reprinted or reused without permission.