National Audio Show 2012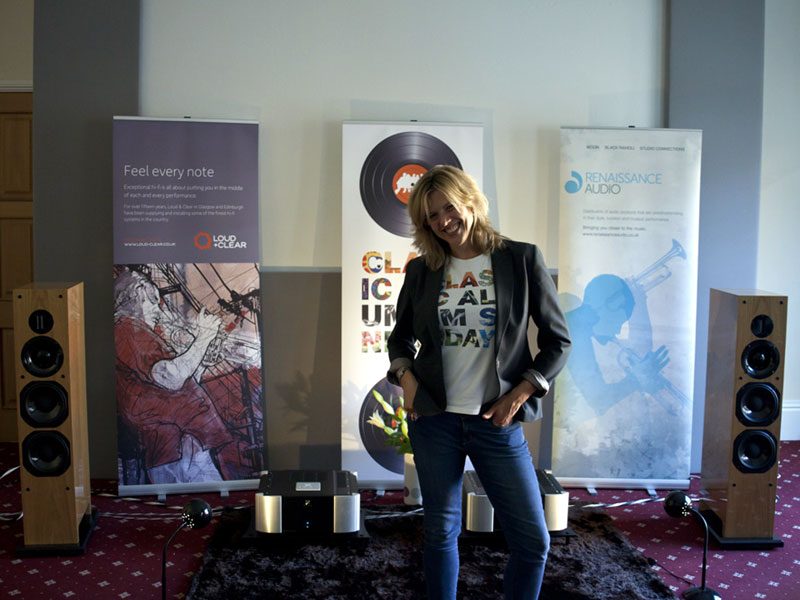 Colleen Murphy is a Bostonian living in London who started a music phenomenon called Classic Album Sundays (CAS), wherein regular folk sit and listen to complete vinyl albums in rapt silence. Since its inception two years ago, CAS has grown into a hands-across-the-ocean, worldwide shared-music experience, and at Whittelbury she teamed up with Scottish dealer Loud'n'Clear to bring the event to hardcore hi-fi enthusiasts. Loud'n'Clear provided a very serious system fronted by a VPI Classic 3 turntable (£7200 including Motor Drive), Lyra Atlas cartridge (£7500) and powered by a Moon 810 LP phono stage (£8450), 850P preamplifier (£18,900), and 880M monoblocks (£29,000/pair) that were driving ProAc Carbon Pro 8 speakers (£25,550/pair).
On one of the show's days, Colleen introduced Joni Mitchell's Blue, the Beatles' Sgt Pepper's Lonely Heart's Club Band in mono and Pink Floyd's Wish You Were Here. The last act of the day was the first provincial screening of Last Shop Standing, a film about the rise, fall and revival of independent record shops. As is her wont, Colleen had put up a suggestions board for future CAS albums to which enthusiasts had contributed a number of classics but only one bona fide audiophile title, the Blue Nile's Walk Across the Rooftops. Jazz at the Pawnshop abusers take note!