National Audio Show 2012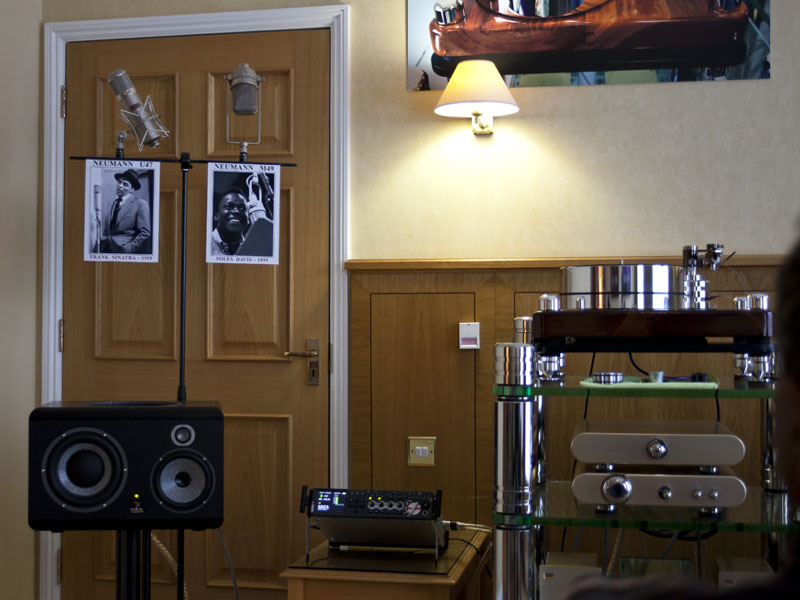 Chasing the Dragon is the title that producer/engineer Mike Valentine has given to a disc of audiophile recordings he has made using vintage valve mics arranged in the classic Decca Tree configuration and a Nagra VI six-channel location recorder ($9900). Mike didn't play the disc at Whittlebury; he took a feed straight from the the 24-bit/96kHz Nagra, which sounded stunning, by far the best sound at the show. The Wavac PR-T1 tube line stage ($30,000) may have had something to do with this, as did the Focal SM9 active monitors ($3995 each), but no amount of great amps and speakers can make music sound this real. This is clearly a superb recording, and the Nagra isn't too shoddy either.
Chasing the Dragon contains 15 tracks of largely classical material with some interesting contrasts. For instance, the same cello piece is recorded in a church as well as outside it. While the CD sounds good, a high-resolution download would be a lot better, and I'm told that this will follow in due course. The CD is available via e-mail and costs £20 including postage in the UK.
© The Audio Beat • Nothing on this site may be reprinted or reused without permission.