National Audio Show 2012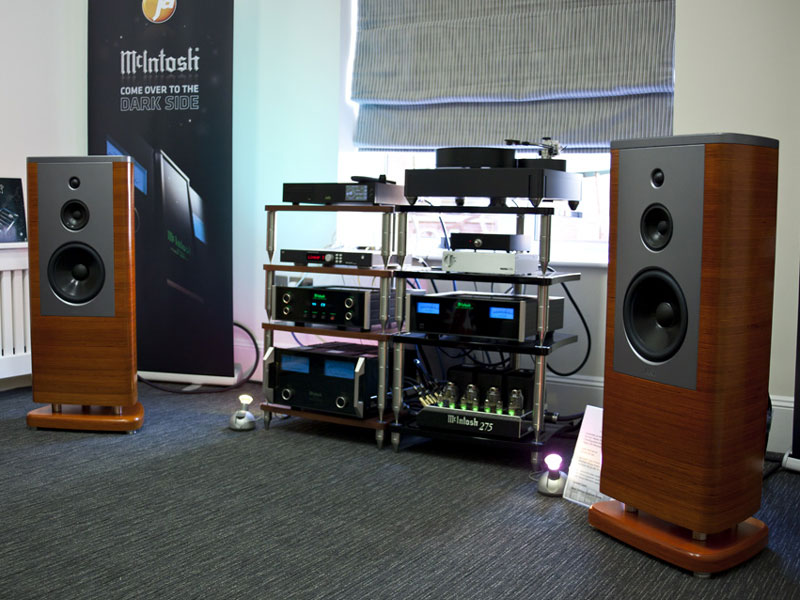 ART has been refining its loudspeakers for some time now, but the latest range is quite a step forward from its predecessors. The Alnico range is named after the choice of magnet material that's long been preferred by tube aficionados because of its high flux density, which translates to clean, relaxed sound compared to the ferrite alternative. The Alnico Reference (not shown, £40,000/pair) is a substantial loudspeaker made of stacked laminated birch with an alnico-powered 1" soft-dome tweeter and similarly driven 8" paper midrange; only the 12" bass driver has a conventional motor system. There are two marginally more compact Alnico models, the Signature (above, £20,000/pair), which has a 10" bass unit in its three-way system, and the two-way Reference (£12,000/pair) with a 6" midrange/bass driver. All three share the same ultra-stiff construction and a machined aluminum mounting for the drivers. Internal wiring is Kondo Copper at present, but a silver-wired version will also be offered.
© The Audio Beat • Nothing on this site may be reprinted or reused without permission.