National Audio Show 2011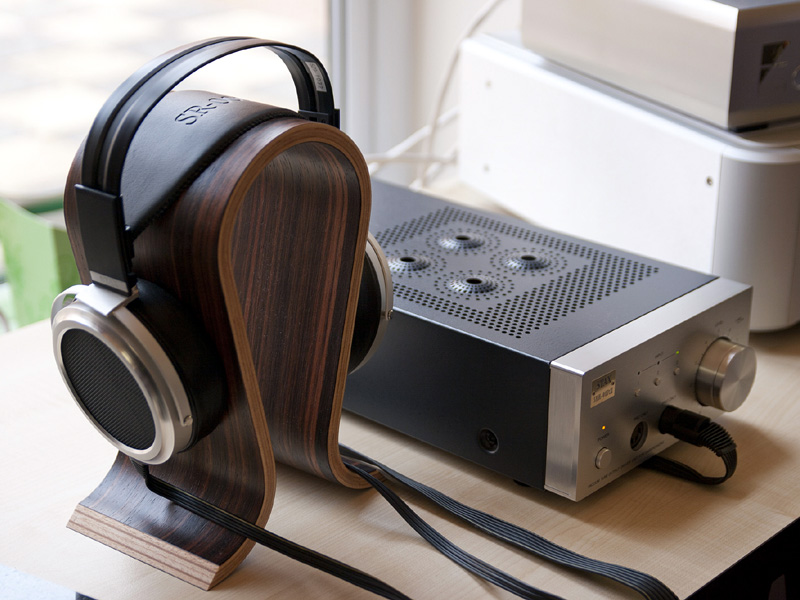 Stax has introduced a new range topper dubbed the SR-009. This electrostatic "ear speaker" has a thinner and lighter diaphragm than its predecessor, the SR-007. The result is said to be wider dynamic range and superior resolution. It certainly sounded sweet to me, but 'stats usually do. On the technical front, it has multi-layer electrodes manufactured by way of a photographic etching process; they feature carefully tuned resonant characteristics and high soundwave transmission. The SR-009 will sell for $5250 and can be used with the

SRM-600 Limited or SRM-007t II Modified "energizers."
© The Audio Beat • Nothing on this site may be reprinted or reused without permission.