National Audio Show 2011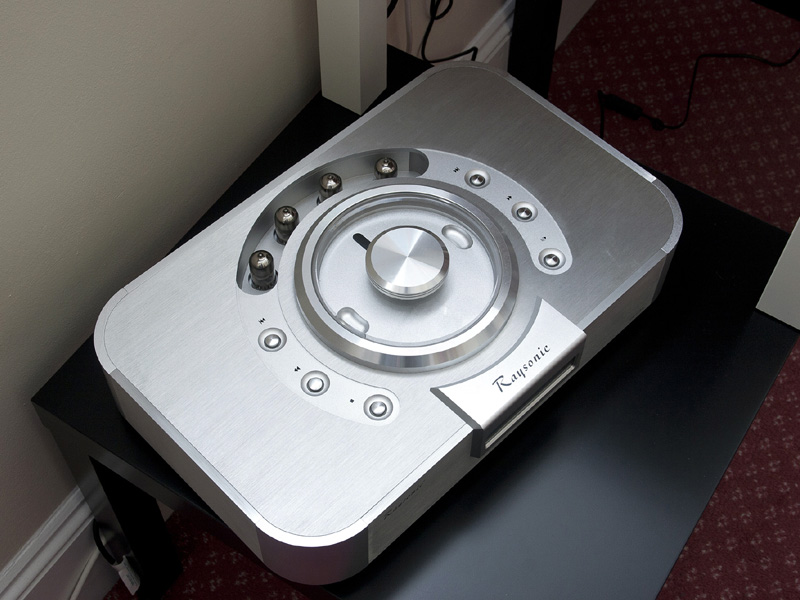 Raysonic makes some very attractive components, and with the introduction of the CD128S tubed CD player at $2495, it has made them even more appealing. The standard of casework is impressive as is fully balanced operation. The CD128S upsamples to 24 bits and 192kHz with an Analog Devices AD1955 DAC, and the output stage uses four Russian 6922EH tubes. The drive even has a suspension system. Other highlights include Mundorf and Solen caps, a C-core power transformer and a metal handset. The unit even has USB, AES/EBU and S/PDIF inputs.
© The Audio Beat • Nothing on this site may be reprinted or reused without permission.