National Audio Show 2011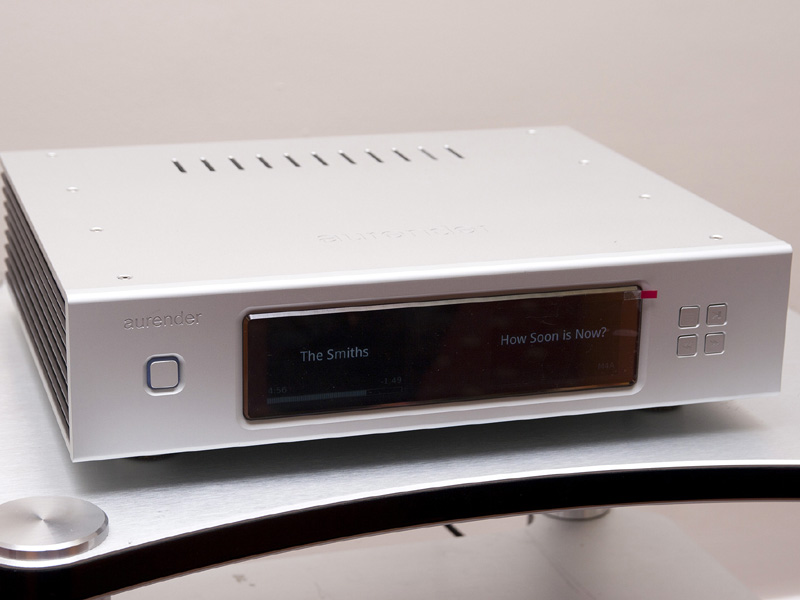 According to computer-audio specialist Item Audio, the Aurender S10 (£5250) is the digital source to beat. Made in Korea, it has multiple regulated power supplies, an OCXO clock and incorporates 2TB of hard-drive storage alongside 64 or 128GB of solid-state space. This combination is employed such that music files are transferred to the solid-state drive for playback, the hard drive keeping permanent copies and the solid-state storing only the titles that are regularly played. It's a comprehensive approach that results in extremely low noise and jitter according to the distributor. The S10 is also a wired network streamer, but it doesn't have an onboard DAC. Output is via AES/EBU and S/PDIF connections. It sounded stunning with an MSB Platinum IV Diamond DAC -- and, frankly speaking, I want one!
© The Audio Beat • Nothing on this site may be reprinted or reused without permission.