National Audio Show 2011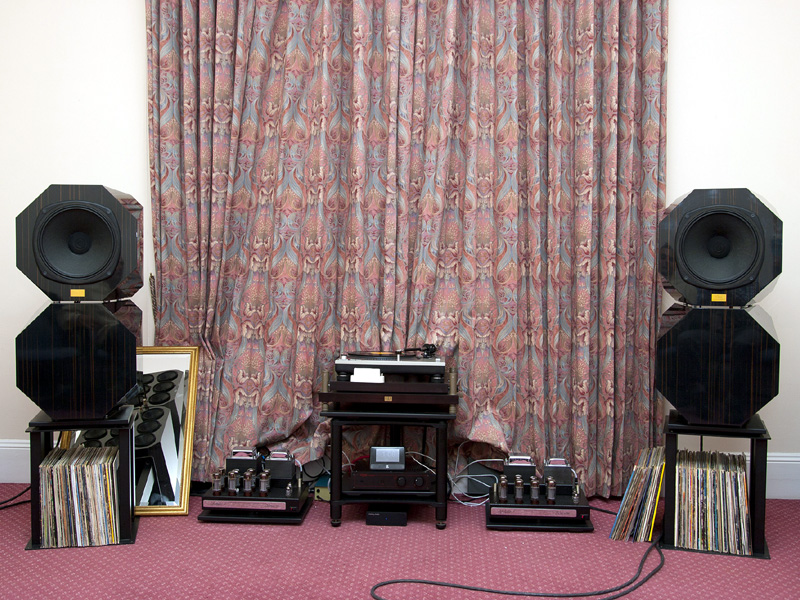 Hart Audio is a speaker maker with a difference. Its designs incorporate multiple drivers in the rear of the cabinet, and these use the rear wall to produce well-dispersed bass frequencies. The new D&W Sonix is the company's most attractive model to date and features no fewer than 18 4 1/2" drivers at the rear, a modified Tannoy 12" dual-concentric driver providing treble and midrange up front. The macassar cabinets are multi-faceted and look very attractive with their gold figuring, but it's the dynamics that these speakers produce that give some credence to the 99dB sensitivity rating. Price is £9500 per pair in the UK.
© The Audio Beat • Nothing on this site may be reprinted or reused without permission.