National Audio Show 2011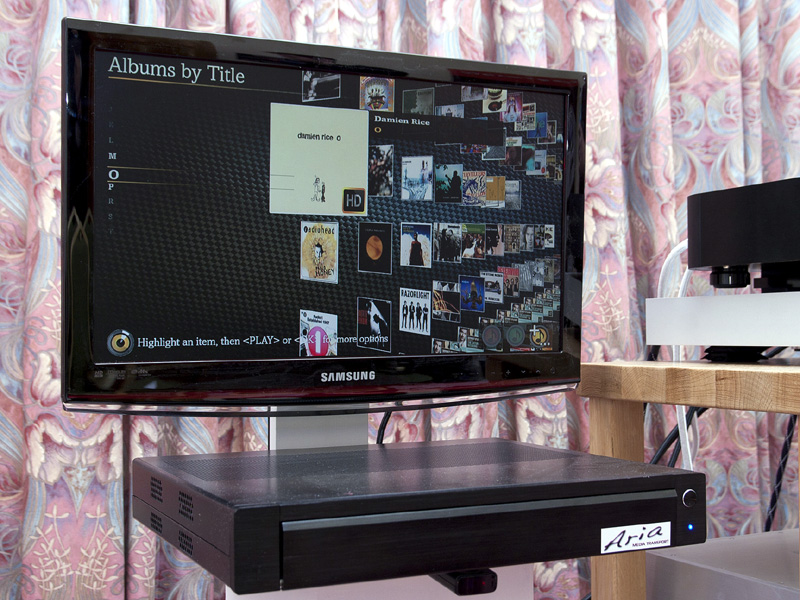 Still in a pre-production form, the Aria media transport is designed to offer the advantages of music-file playback without the hassle of incorporating a computer into your audio system. It is effectively a digital transport with a small solid-state drive that has been designed to deliver great sound quality in the context of an easy-to-use proprietary interface, which is nothing if not ambitious, but it seemed pretty straightforward in use. Control is by remote handset and screen or with an app for Apple and Android devices. With a projected price of £1750, a final version expected early next year.
© The Audio Beat • Nothing on this site may be reprinted or reused without permission.