Diana Ross • An Evening with Diana Ross
Motown/Speakers Corner 7877
Double 180-gram-LP set
1977/2010
| | | | | | | |
| --- | --- | --- | --- | --- | --- | --- |
| Music | | | | | | |
| Sound | | | | | | |
by Eric Hetherington | December 24, 2010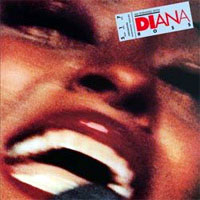 he Broadway show An Evening with Diana Ross debuted in 1976, won a Tony Award and was quickly taken on tour. The performance captured on this two-LP set was recorded live at the Ahmanson Theater in Los Angeles. The show featured Ross accompanied by a big band and backup singers, and it covered popular music from the 1950s, '60s and '70s. The first album side features two of the best performances: an enjoyable "The Lady is a Tramp" and a great version of the disco hit "Love Hangover," during which the band and backup singers maintain a funky groove that had me unconsciously bobbing my head every time I listened to it. The third album side will likely be the highlight for most listeners, as it includes medleys of Motown songs and Supremes hits. Ross's performance during the concert is overly theatrical, and she engages in a great deal of banter both between and during songs. The audience clearly appreciates this, but on repeated listens it grows tiring and detracts from the music. On several songs there is a frenetic quality to the performance that makes them seem rushed. The Motown medley, for example, lasts just under five minutes and The Supremes' hits are covered in six-and-a-half minutes. I found myself wishing that more time had been spent on these songs and less on audience banter -- not to mention "Smile/Send in the Clowns," which seems dour and misplaced.
Speakers Corner should be commended for the sound quality achieved on this release. The vinyl is exceptionally quiet and the music jumps out of a silent background because of it. The large soundstage and precise imaging allowed me to close my eyes and travel back 34 years with no problems. I first listened to the album after listening to some recent pop releases, and there was no doubt that the recording and production of this record conveyed a fuller and more complete sonic picture.
Longtime fans of Diana Ross or Broadway revues are the most likely audience for this release. Given all of the iconic popular music Ross has produced, it would be a mistake to make this the first recording of hers to purchase. But, if your Supremes records get a lot of play, this release allows you to enjoy Diana Ross's solo talents from the prime of her career.