Hong Kong Audio Visual Show 2012
Standing room only!
One huge difference between shows in China or Hong Kong (or Japan) and in the West is the role of the press. Rather than simple passive observers or commentators, they act as presenters, with scheduled demonstrations of the show systems, over and above what the manufacturer might be doing. As the show organizers, Audio Technique magazine was heavily engaged, with many of their reviewers "working" the rooms around the show, amidst massive public interest.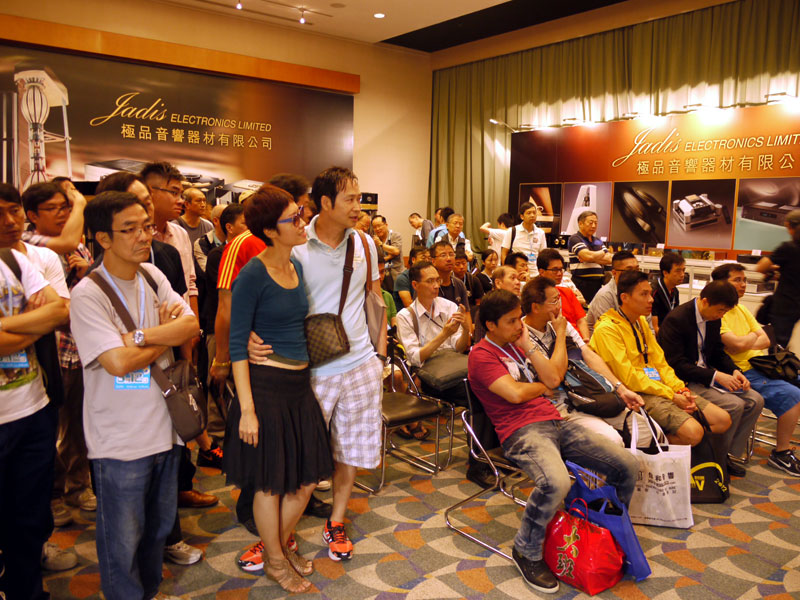 The pictures will give you some idea. Above, visitors in the Jadis room grab space early, in anticipation of the arrival of Audio Technique editor, Lincoln Cheng. The picture below shows you why. This was taken outside the room once the presentation got underway; there was no way anybody else was getting in!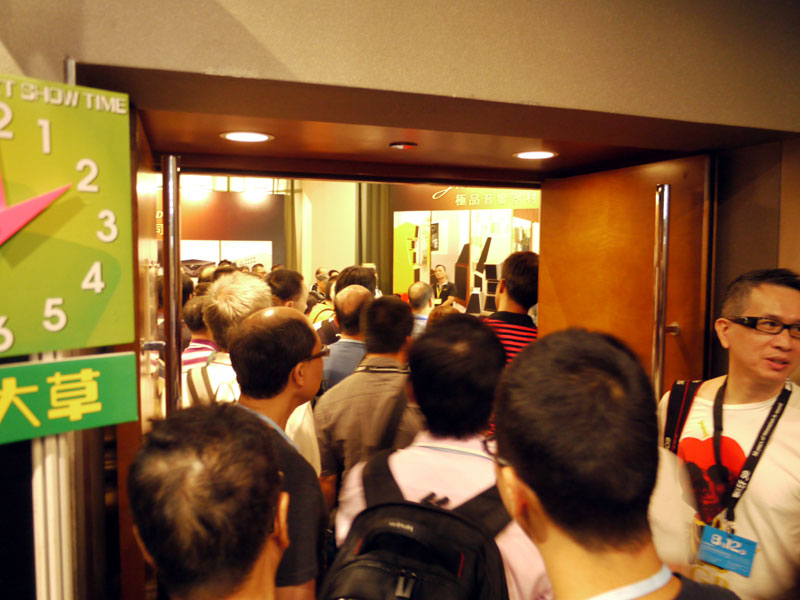 As you can see, these presentations are hugely popular, giving the public a chance to get up close and personal, sonically speaking (and physically too, given how crowded the room is) with the personalities behind the names they read in print. This particular demonstration featured the Wilson Alexandria XLF speakers and Boulder electronics, and despite the huge room, Lincoln was operating in a few feet of free space between the speakers. The musical experience might be open to question, but that it was an experience is beyond doubt. I'm not sure we'll be seeing John Atkinson in presentation mode at CES anytime soon (although the notion of Jonathan Valin doing the dog & pony show for Magico is much easier to imagine).
Meanwhile, down in the main exhibition hall, the crowds queued literally around the block to get into the Miro Sound and Vision demonstrations. This picture was taken mid-afternoon on Sunday, by which time most US shows would be winding down.