High End 2017 • Hot Product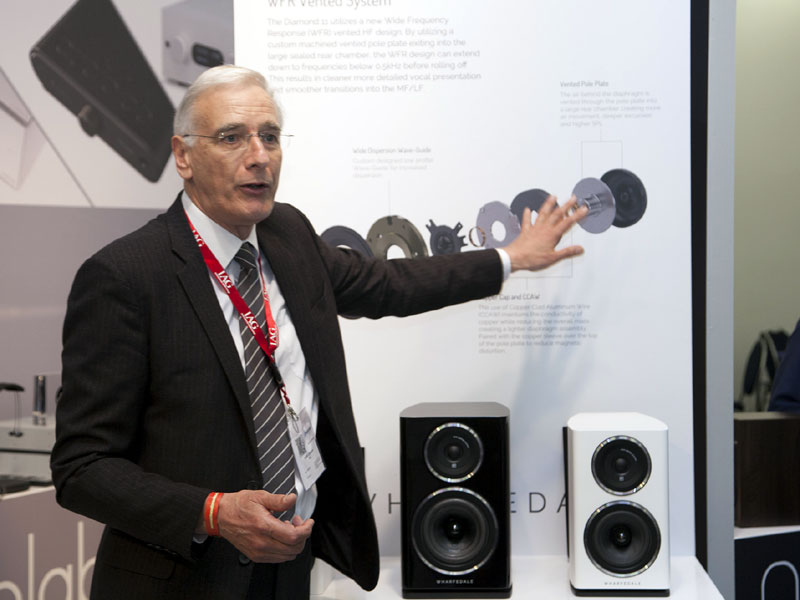 Wharfedale's Peter Comeau calls the new Wharfedale Diamond 11 range "the pinnacle of my career," which, given that that career goes back to the early '80s and Heybrook loudspeakers, is some statement. His reasoning is that the Diamond 11 models incorporate features that are usually only found in the highest-end loudspeakers, yet this range starts at £160/pair -- about $200. The three stand-mounts, three floorstanders and two center-channels that make up Diamond 11 incorporate Kevlar cones, a tweeter with an oversized ceramic magnet and a ventilated pole piece, and laminated-construction cabinets with post-formed edges for minimal diffraction.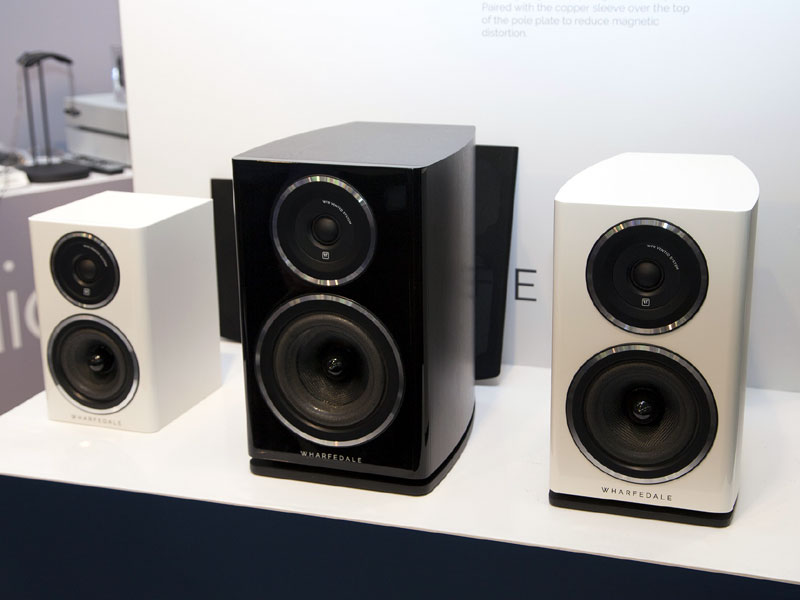 The woofers break with convention and utilize foam rather than rubber surrounds. This material was popular in the past but has fallen out of fashion of late. However, Comeau prefers its sonic character, and anyone familiar with classic designs from the likes of Snell might agree. Bass loading is different too. The Diamond 11 models have a slot-loaded port to maximize airflow and provide "deep and articulate bass." We didn't get to hear the speakers, so that claim is yet to be proven, but the details look encouraging. For instance, ceramic magnets seem to be gaining popularity and not just because they are cheaper. The cone drivers are super long-throw types, which, when combined with the lightweight foam surround, are said to provide high linearity and accuracy.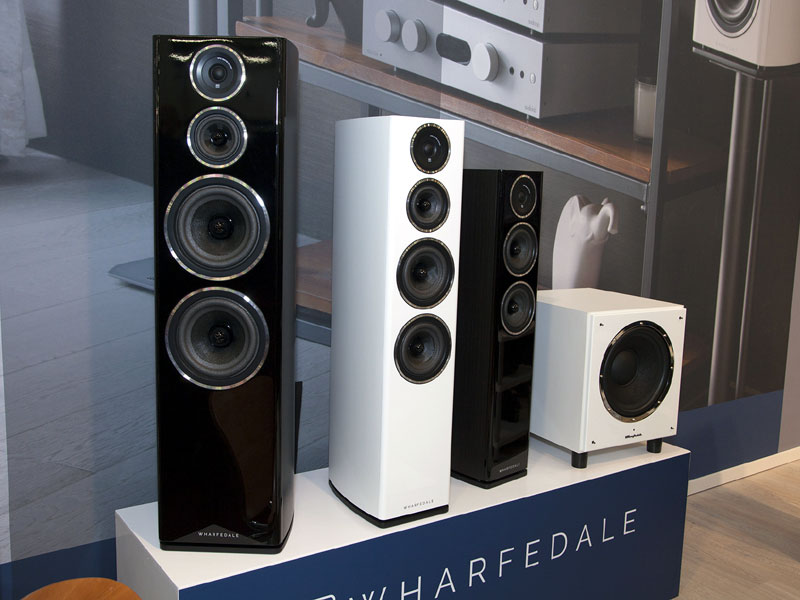 Comeau calls the crossover the voice of a loudspeaker and has tuned those in this range by measurement and ear to achieve "lifelike qualities of vocals and natural instruments." If the results live up to the hype, this latest incarnation of a modern budget classic could put Wharfedale back on the map.
The range consists of the Diamond 11.0 (£160/pair), 11.1 (£270/pair) and 11.2 (£350/pair) stand-mounts; and 11.3 (£600/pair), 11.4 (£780/pair) and 11.5 (£1000/pair) floorstanders. The 11.CC (£150) and 11.CS (£230) provide center- or dialogue-channel services.