High End 2017 • Hot Product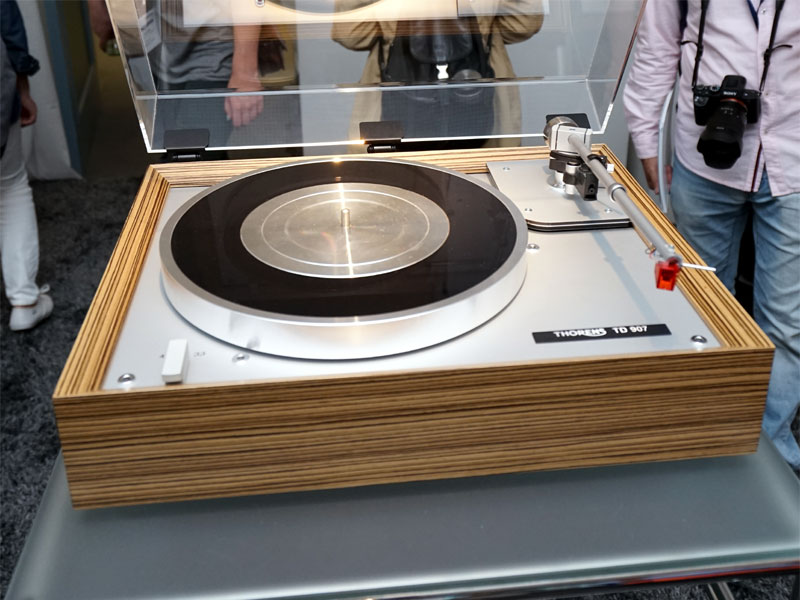 Thorens debuted new TD-series of turntables: the TD 907, '905 and '903. The TD 907 (above, €11.499) comes with a Thorens TP92-10 tonearm and has an adjustable pneumatic polypropylene conical membrane between the platter bearing and the chassis strut.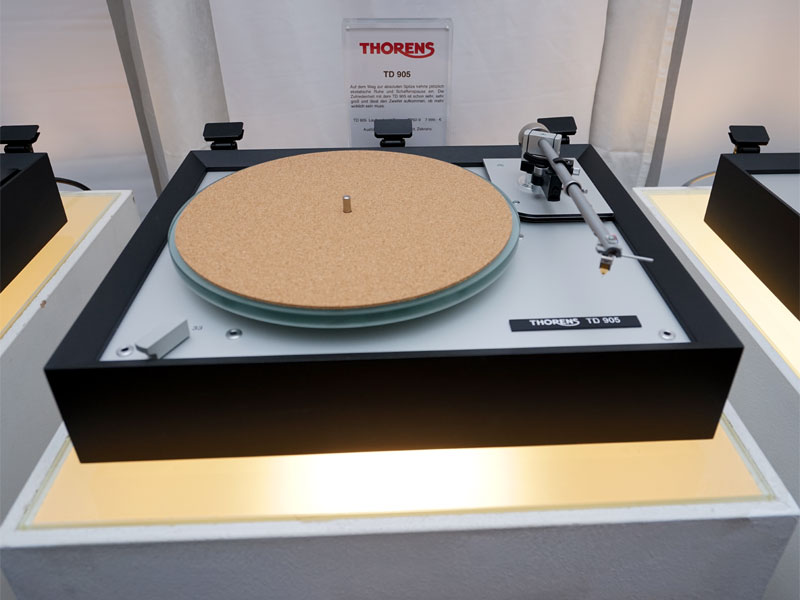 The TD 905 (above, €7999) comes with a TP92-9 tonearm and has a non-adjustable membrane.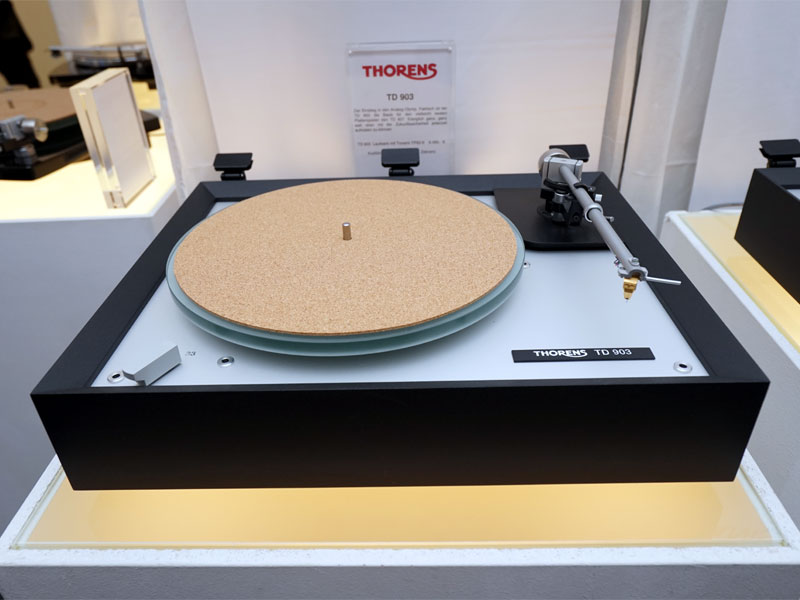 The TD 903 with TP92-9 tonearm (€6499) substitutes a simpler visco/polypropylene layer in the spring element.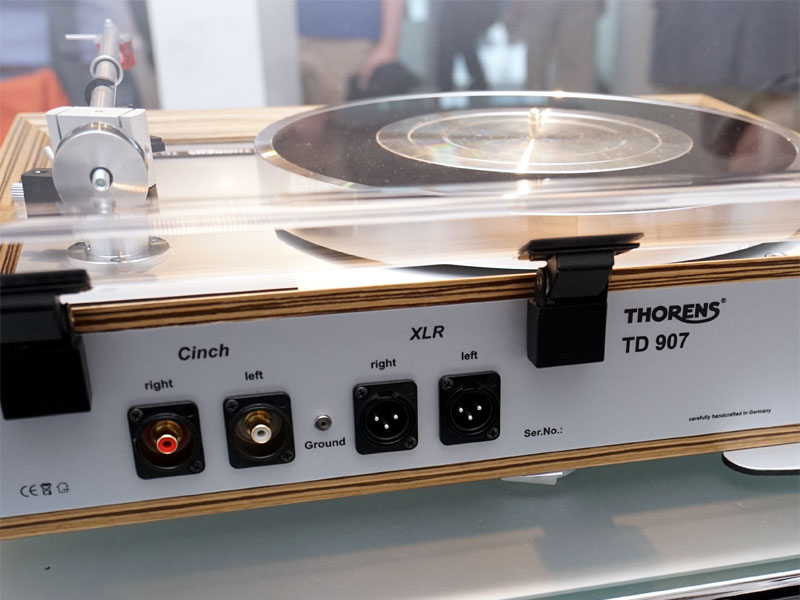 The 907 has an aluminum sub-platter and an aluminum/acrylic outer platter, while the '903 and '905 substitute a frosted-glass outer platter, resulting in a somewhat lighter platter assembly.
Available in white, black and zebrano wood finishes, the 'tables are very classic in design -- and perhaps the best-looking Thorens models in quite some time.