High End 2017 • Hot Product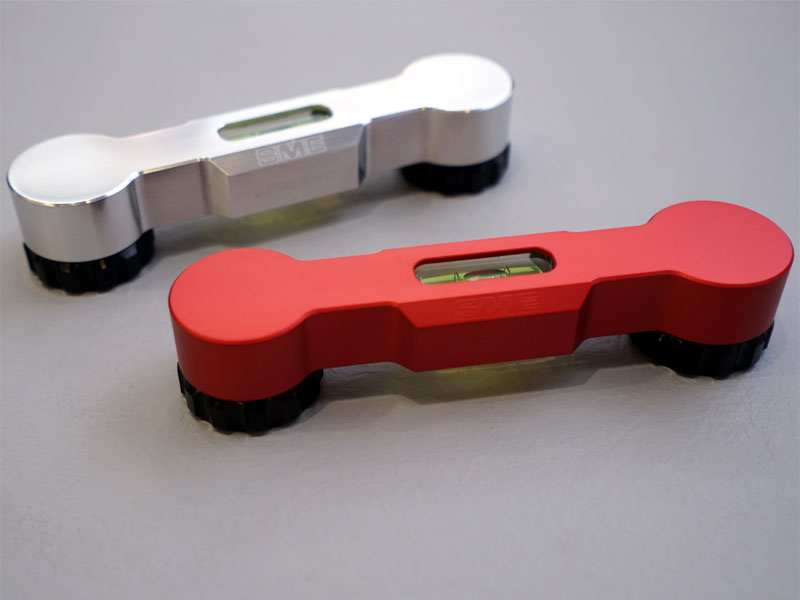 SME was out in force, demonstrating a revitalized public face. As well as the familiar product lines, they also had these beautifully machined, precision spirit levels on offer. Available anodized in red, black and either polished or matte silver . . .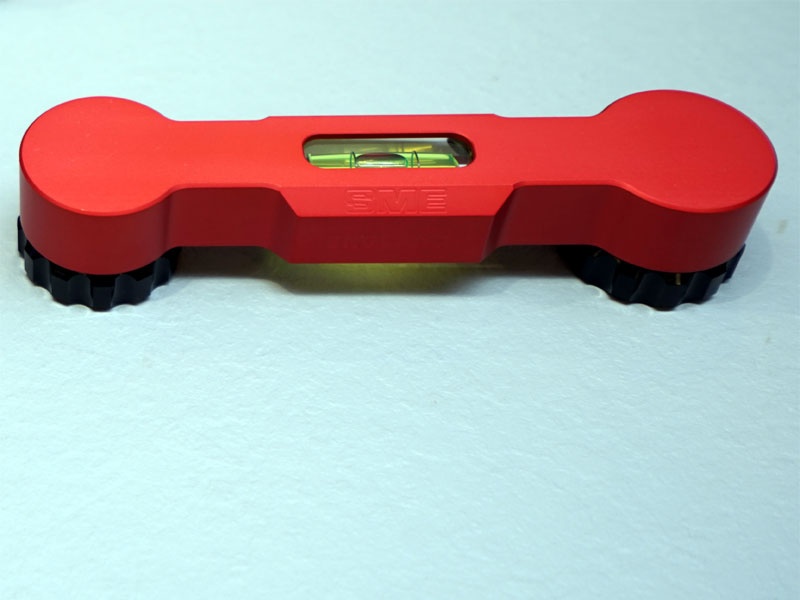 . . . the linear model costs £205,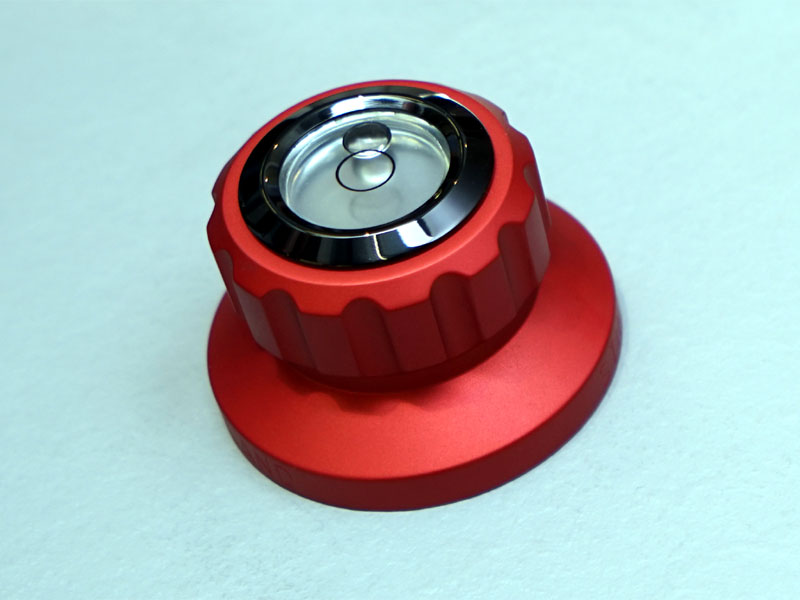 . . . and the even more precise circular one is £140 (both prices plus tax). There's no US pricing as yet -- but now everybody can own an SME.
© The Audio Beat • Nothing on this site may be reprinted or reused without permission.