High End 2017 • Hot Product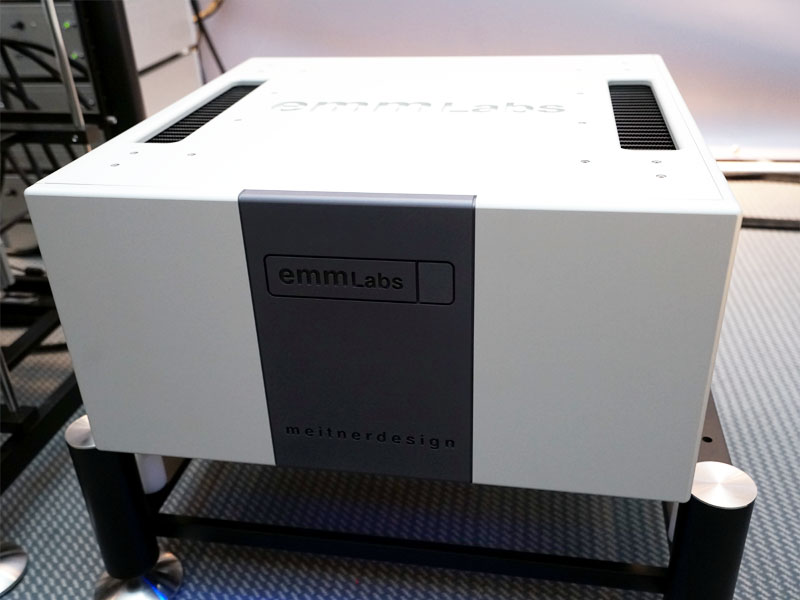 EMM Labs debuted new amps, the MTRX2 monoblocks ($85,000/pair) designed by Ed Meitner. A scaled-back version of the MTRX reference amplifiers, the new "smaller" amplifiers are 1kW class-A/B solid-state behemoths. They accept XLR or RCA input and also have RS-232 and USB communication ports.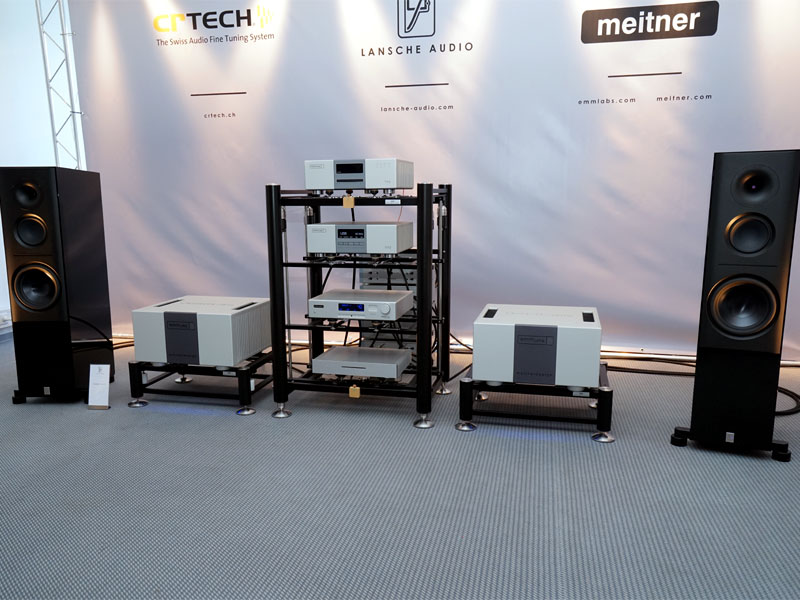 Power cords for the amps require termination for a 30-amp industrial power inlet, in the event you do not use the supplied Kimber Kable 30-amp cords. Each amp weighs 180 pounds and ships in a custom flight case.
© The Audio Beat • Nothing on this site may be reprinted or reused without permission.