High End 2017 • TABlog
by Dennis Davis | June 6, 2017
nlike any show in the US, High End in Munich seems to excel when it comes to the size, price and sheer audacity of products on display. In a country where men wear red pants for everyday wear and lederhosen for special occasions, only the most Puritan of Americans should be surprised to find audio equipment on display in a rainbow of colors, speaker drivers the size of tractor tires and gold-and-jewel-encrusted equipment.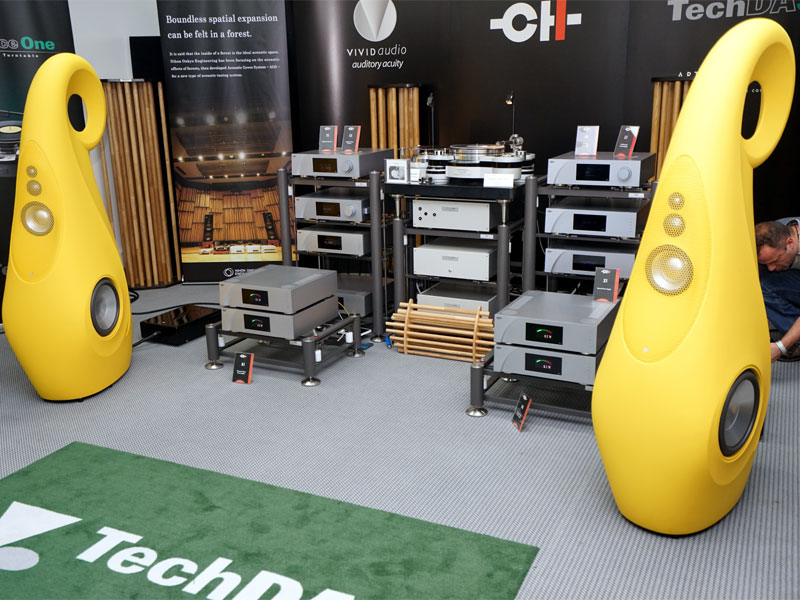 Vivid Audio produced a pair of canary-yellow Giya G1 Spirit speakers ($93,000/pair) just to grab attention, but the Asian market quickly responded with a flood of orders.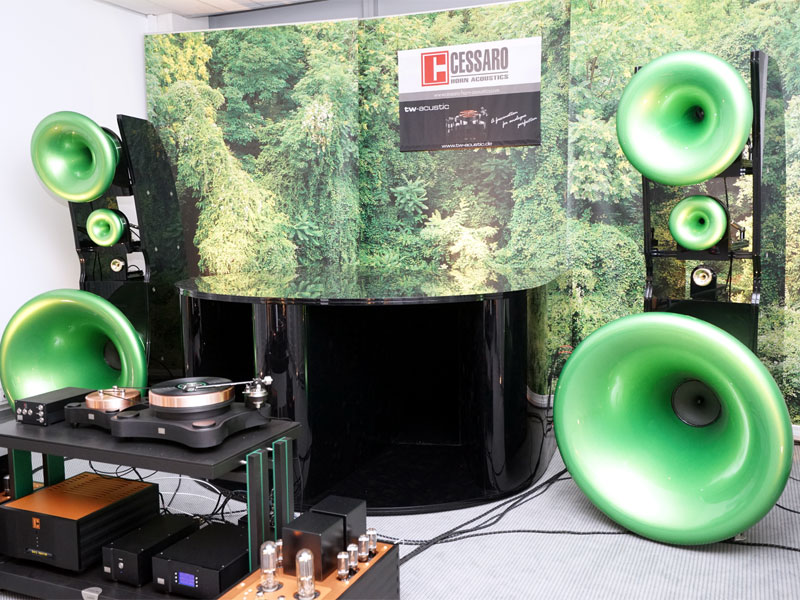 Cessaro Horn Acoustics opted for a frog-green set of Gamma 2 horns (€400,000/pair) set in forested room.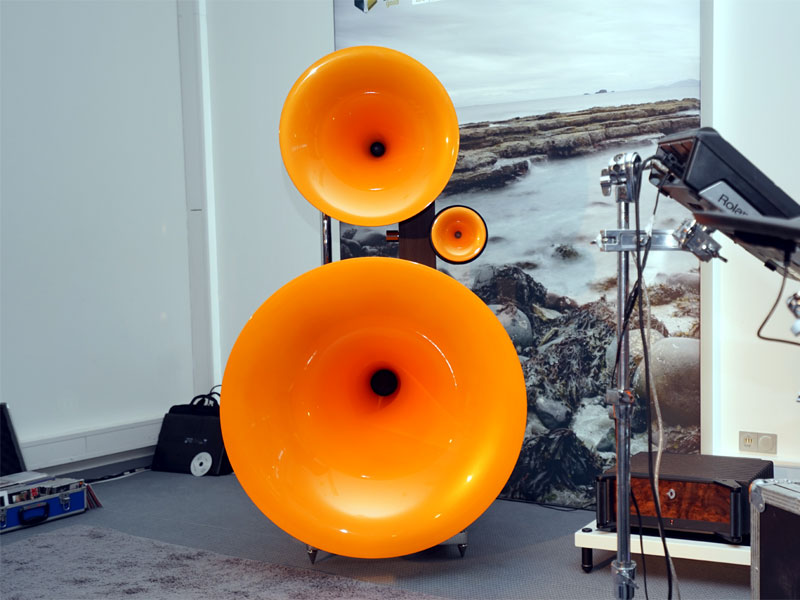 Not to be outdone, Avantgarde Acoustic fought back with bright orange Trio and Basshorns. Avantgarde was showing the Trio Luxury Edition 25, a limited edition of 26 pairs, which includes six Basshorns and costs €145,000/system.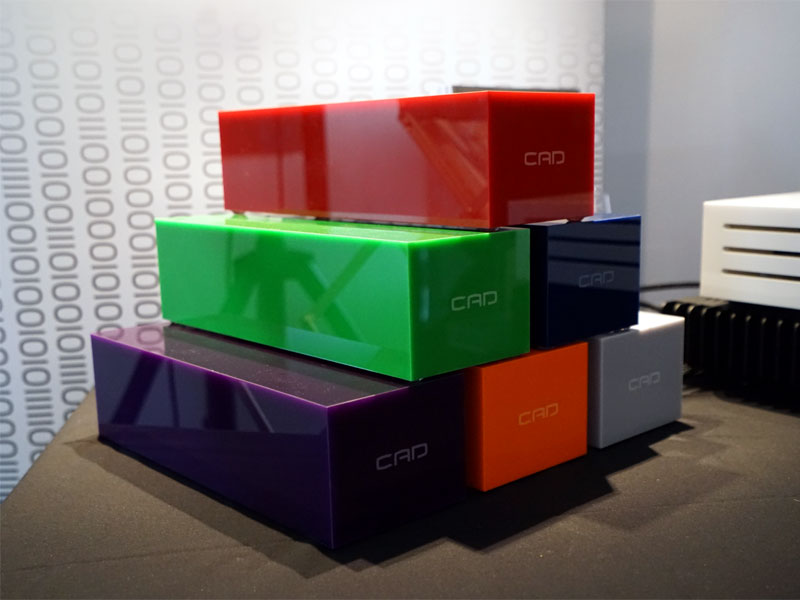 For those seeking a smaller splash of color, Computer Audio Design was showing its Ground Control GC1s in a rainbow of color choices (approximately $2000 each, including a small upcharge for the color).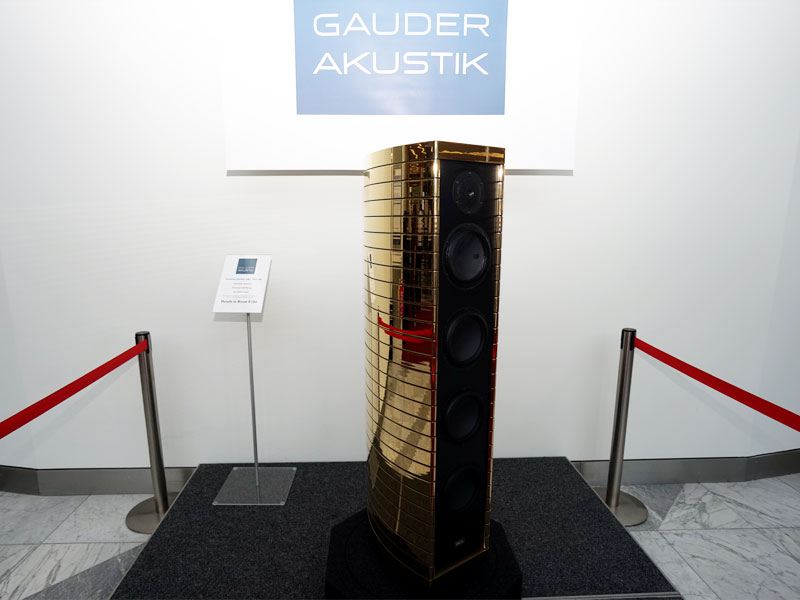 All that glitters is not gold, but dCS was showing the real thing in a gold-plated Vivaldi 2.0 stack. Displayed under glass, it was not photogenic (and subject to a big upcharge over the standard finish). But Gauder Akustic was not so protective of its gold-plated prototype Berlina RC Gold speaker. As to price, these fall into "If you have go ask . . . " territory.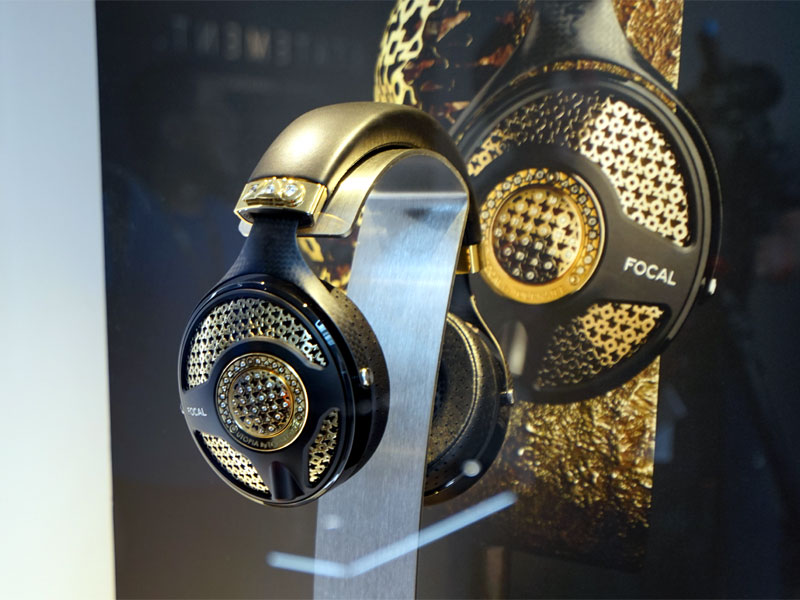 Focal was more security conscious about the jewel-encrusted Tournaire special edition ($120,000) of its Utopia headphones, so it was shown behind glass, lest it accidentally fall into someone's shopping bag. The jewels added just a bit to the standard $4000 price.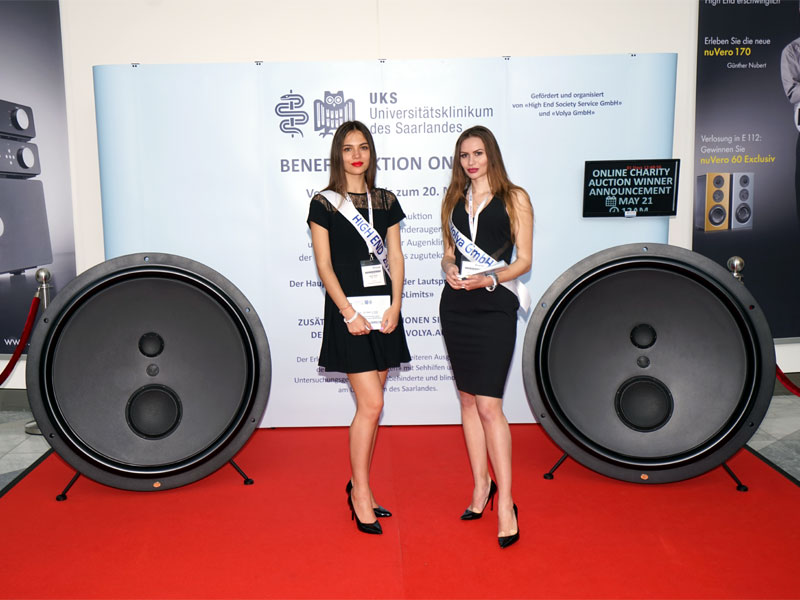 The show was not all about bling. Size mattered too. Shown to best effect were large round speakers modeled by striking-looking young women . . .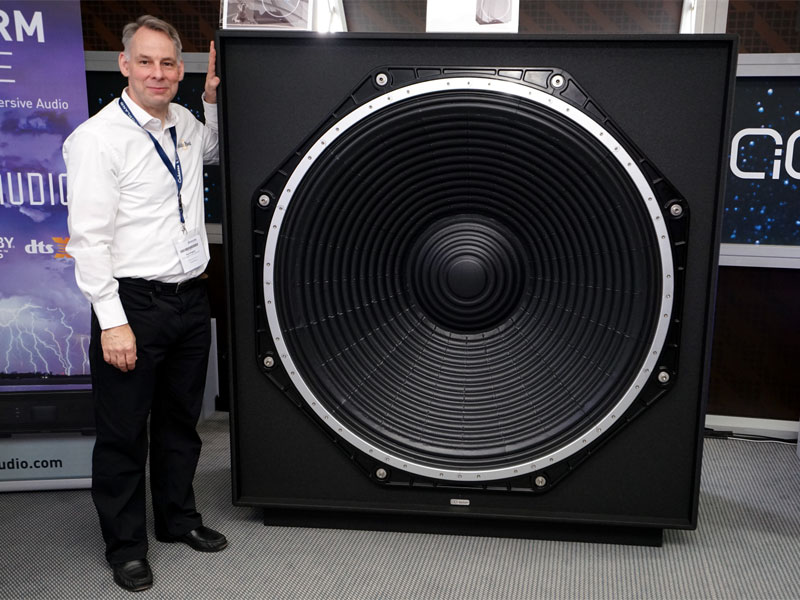 . . . and a TAB editor, competing on a not-so-level field. Of course, only a stereo pair of these subwoofers will do.