High End 2017 • Hot Product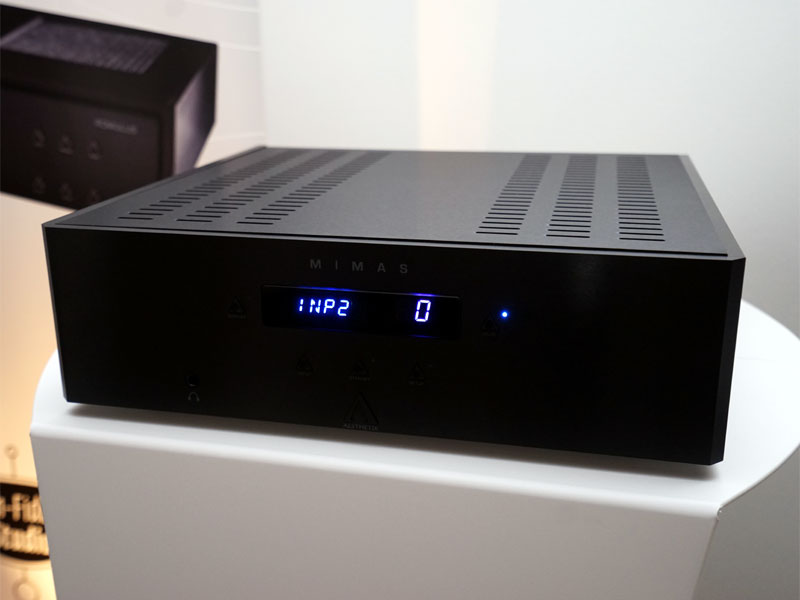 While it's safe to say that Aestetix is best known for its phono and line stages, we've always thought the Atlas power amps were the unsung heroes in the line. Massively powerful and with a commanding musical presence and authority, the hybrid amps are both capable and highly entertaining performers at what are, in high-end terms, remarkably affordable prices.
But not so affordable that a new, integrated amp isn't both welcome and an intriguing option. The Mimas ($7000) is unmistakably an Aesthetix product, sharing the same bluff casework, triangular buttons and blue LED display/rocker switch for volume and balance that you find in the rest of the range. With one balanced and four single-ended inputs as well as balanced and single-ended preamp outs and a 1/4" headphone jack, the 41-pound unit sports one 12AX7 per channel and is rated at 150Wpc into an 8-ohm load.
The $7000 price covers the Mimas in basic form, but there will be internal cards for MM/MC phono (loading and gain adjustable on the front panel or remote) and a DSD-capable DAC.