High End 2016 • Hot Product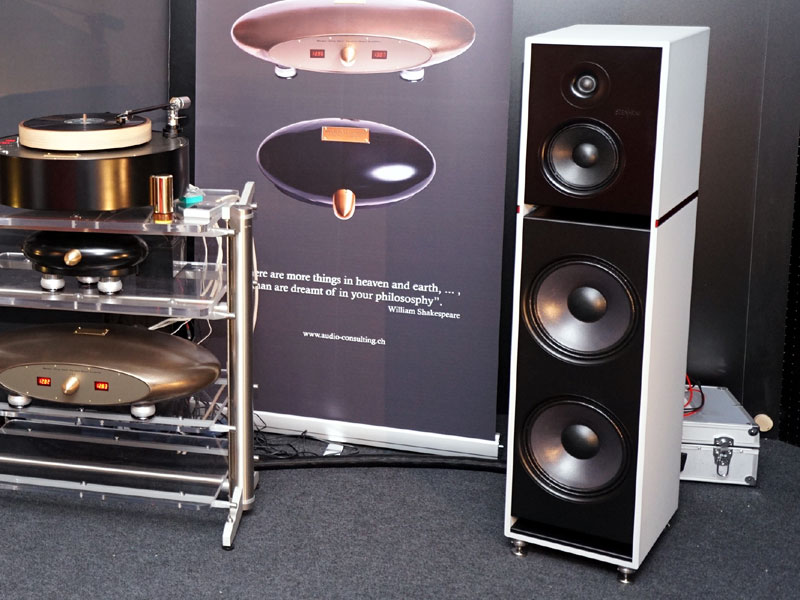 Earlier this year at the Lisbon show, we experienced the mighty Stenheim Reference Ultime speakers, hung on the end of top-flight CH Precision electronics and fed by the Rui Borges Pendulum turntable. It was a mighty impressive rig -- with an equally impressive price tag, to which the speakers contributed a not-inconsiderable €174,000/pair.
That figurer alone makes the arrival of the Alumine Five (roughly €50,000/pair) a fascinating prospect. The three-way speaker stands 1.2m tall (an inch shy of four feet) and shares the same bluff looks as its much bigger brother. It also shares the same tweeter and midrange unit, high-efficiency/easy-load characteristics (94dB sensitivity), basic crossover topology, and nested aluminum cabinet design. Each driver is housed in its own separate enclosure -- sealed for the upper range but with laminated port venting for the twin 10" bass drivers.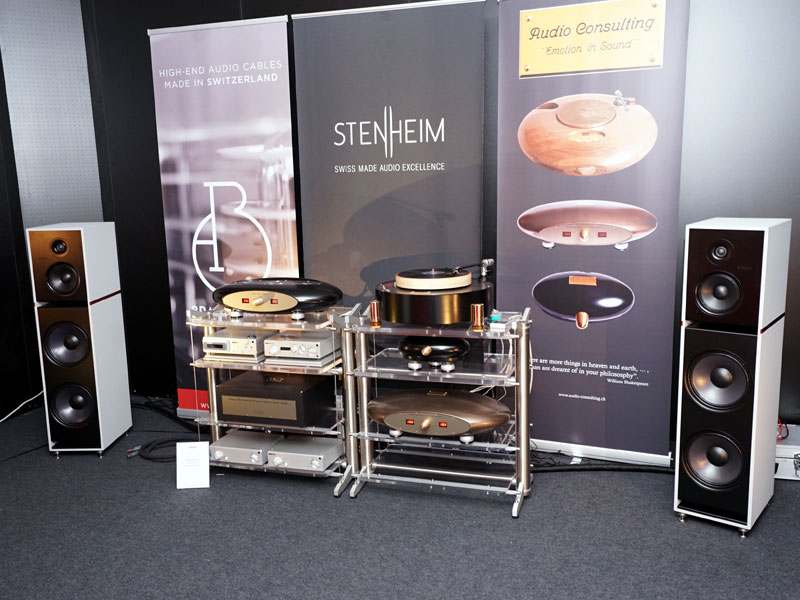 The speakers were playing in a tiny sound booth that made sonic judgment difficult, especially given bottom-end extension that reaches down to a claimed 28Hz, but this is one speaker we'd definitely like to hear in familiar circumstances.