High End 2016 • TABlog
by Dennis Davis | May 7, 2016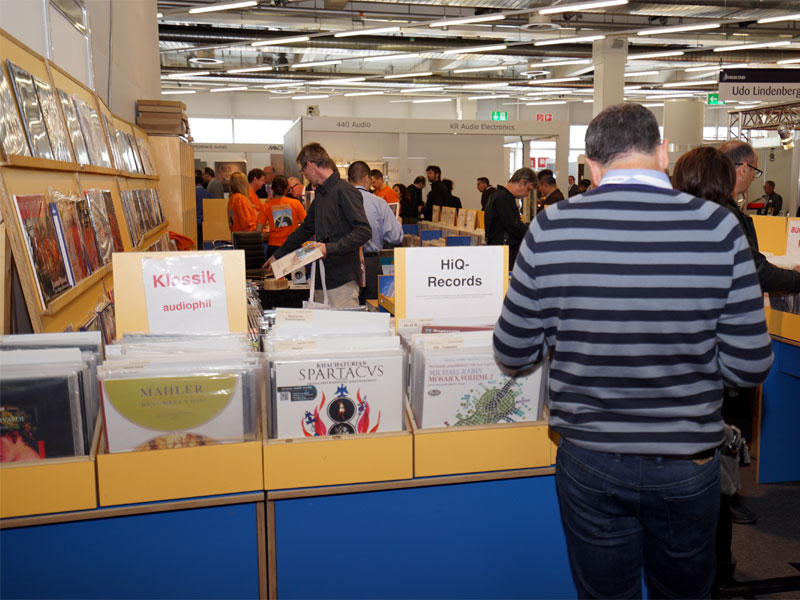 As always, the gigantic main floor at the High End show featured countless stalls of record sellers offering new and vintage vinyl for sale.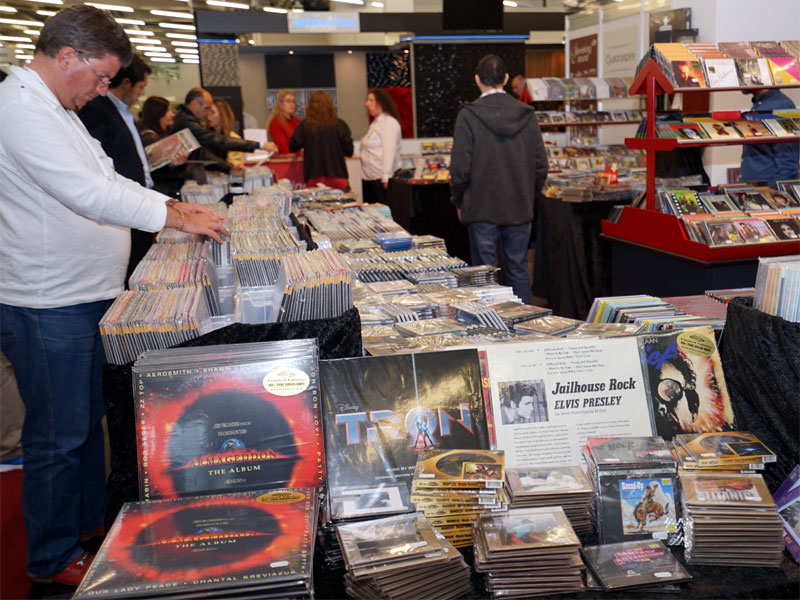 Quite a few stalls also had CDs for sale.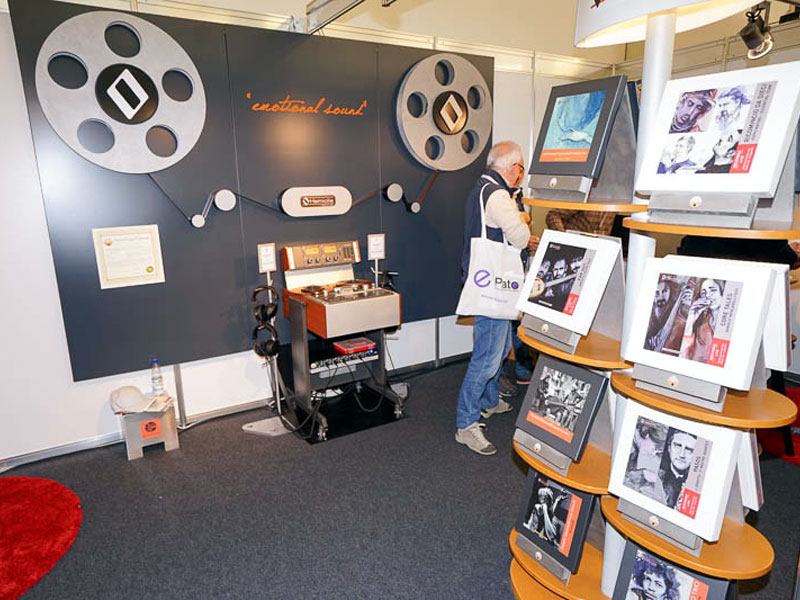 What seemed to be on the upswing this year was the number of sellers specializing in new reel-to-reel tapes.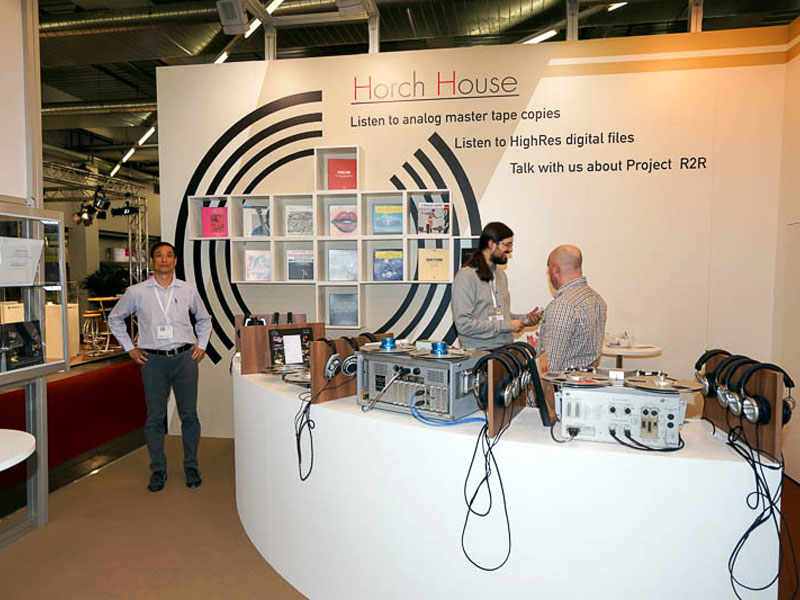 Several of the tape sellers featured listening stations for sampling their wares. Some of these provided an opportunity to hear some exceptionally well-recorded versions of classic titles, although too many titles were obscure music that might never be spooled up again.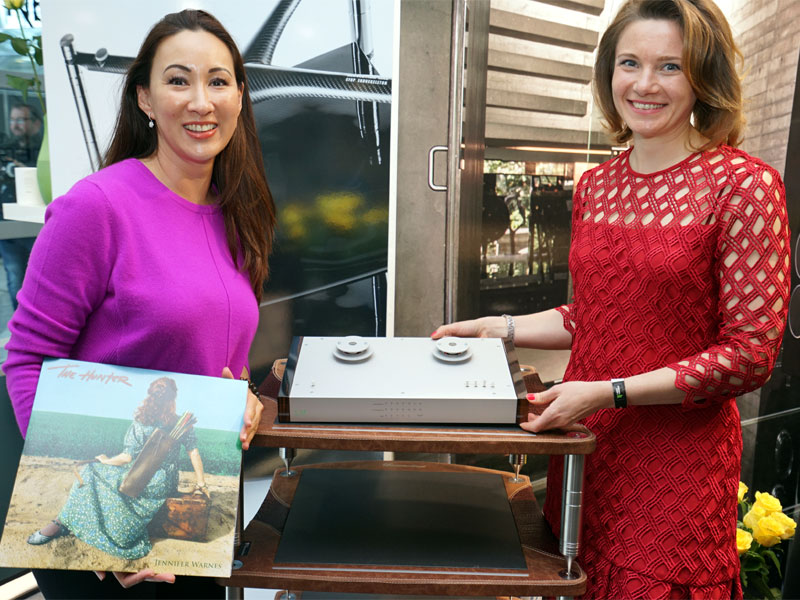 LP reissue labels were represented by a team from Mobile Fidelity and Abey Fonn of Impex Records (left, with Josefina Lichtenegger of EAT), who roamed the halls making sure exhibitors had LPs to spin in their rooms.