High End 2016 • Hot Product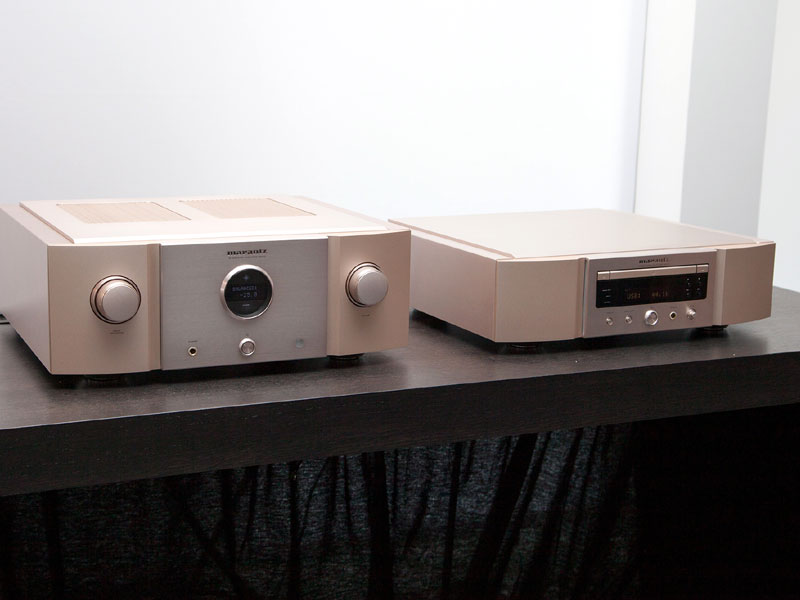 Ken Ishiwata of Marantz took to the stage to demonstrate his latest creations: the Marantz SA-10 SACD/CD player and DAC (right, $7000) and the partnering PM-10 integrated amplifier ($8000). These two products come in just beneath the 11-series range toppers and are still some way from being available, so the prices may change.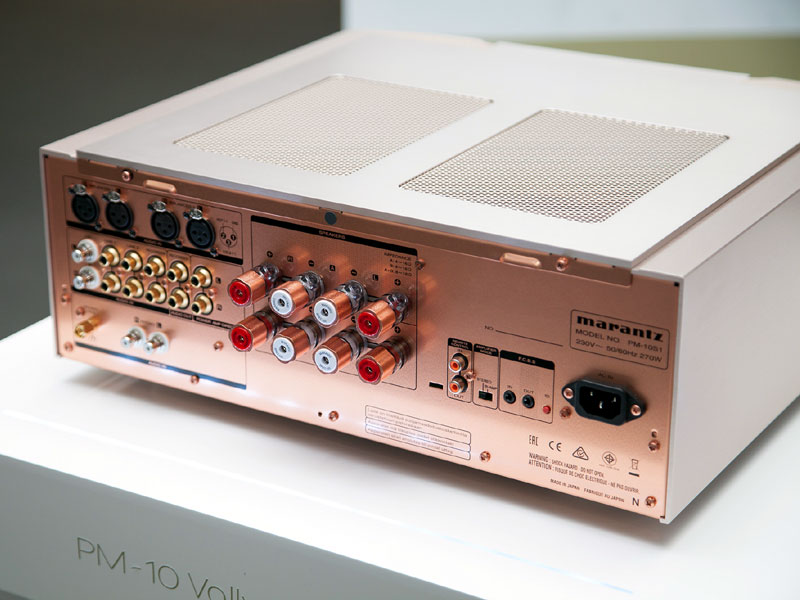 The specs are even more elusive, but we spoke to Oliver Kriete of D&M Europe, who said that "In general, the '10s are built and designed to challenge our own Reference series." The 10 series is, therefore, not a successor to the 11 series, but a completely different level. It's safe to say that great things are expected.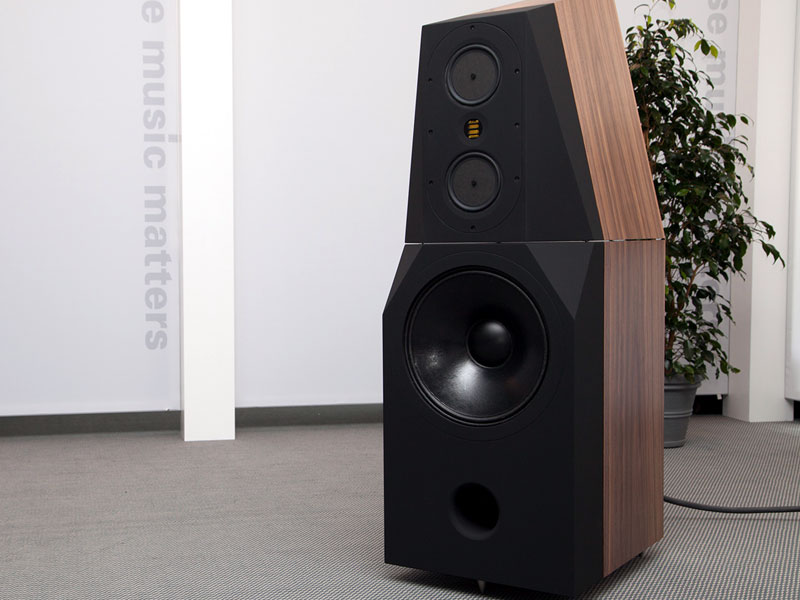 Ken demonstrated this pairing using his laptop as a source feeding a USB signal to the SA-10 and largely playing CD-resolution files. He usually uses relatively compact speakers in his demos, but at Munich there were some substantial, stealthily styled newcomers from Fink Team dubbed WM-3 (around $100,000/pair). These have a 15" bass driver from Beyma, a pair of in-house-designed flat-front mids and an ELAC Air Motion Transformer tweeter. The box is made up of two separate enclosures that are carefully damped and tuned with "multi resonance arrays." Cable connection is via a single pair of terminals -- another sign of the demise of biwiring.