High End 2016 • Hot Product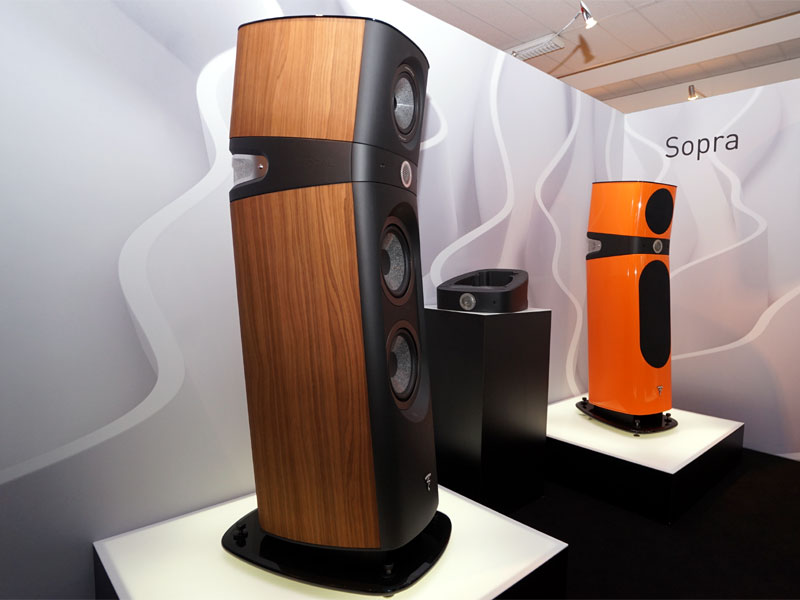 Focal's impressive (and impressively room-friendly) Sopra series has expanded.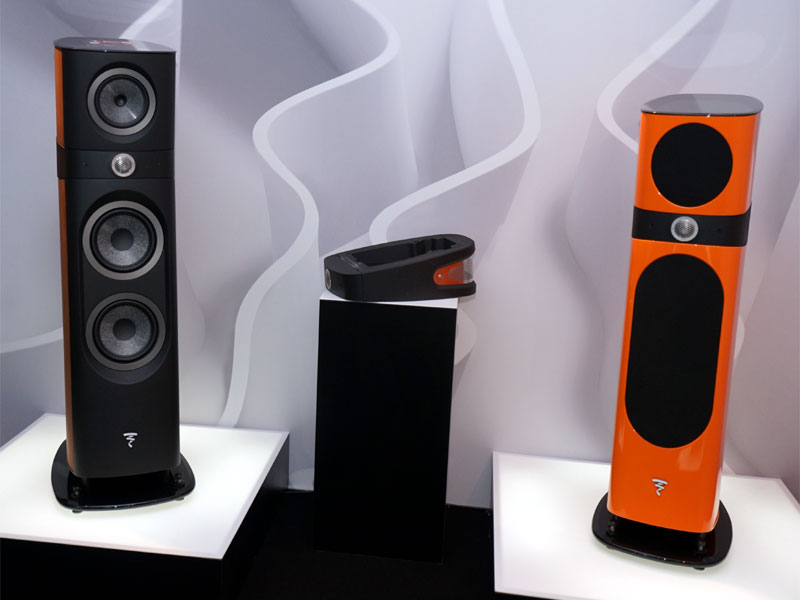 The floorstanding No.2 (right, €12,000/pair) has been joined by the larger No.3 (€18,000/pair) with a pair of 8 1/2" (210mm) bass drivers in place of the 2's 7" (180mm) units. Despite a paper spec that appears almost identical (and quite possibly mistaken) the company assures us that the larger speaker adds around 10Hz to the bottom-end bandwidth -- yet short of standing the 2 and 3 side by side, it's hard to tell them apart.
Given that the No.3 is 2" wider and nearly 3" taller, that's testimony to a particularly neat styling job. The range of colors continues to expand too. Although the No.3 here sports a veneer finish, there was a fabulous Mustang Blue No.2 elsewhere in the display.
© The Audio Beat • Nothing on this site may be reprinted or reused without permission.