High End 2016 • Hot Product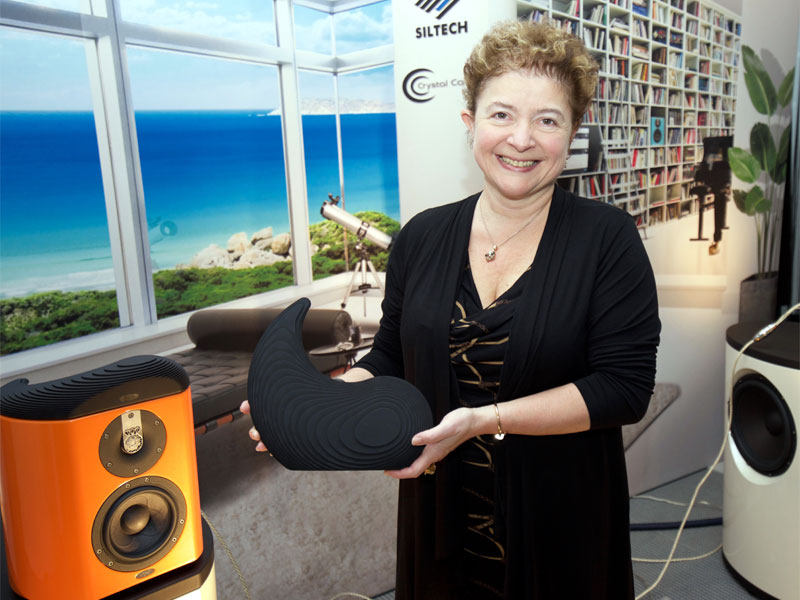 Gabi van der Kley-Rijnveld, head of Crystal Cable, shows an option for improving the sound of her Minissimo series of speakers, both the standard and Diamond versions, which are all curves in front, back and on the sides, with flat top and bottom panels.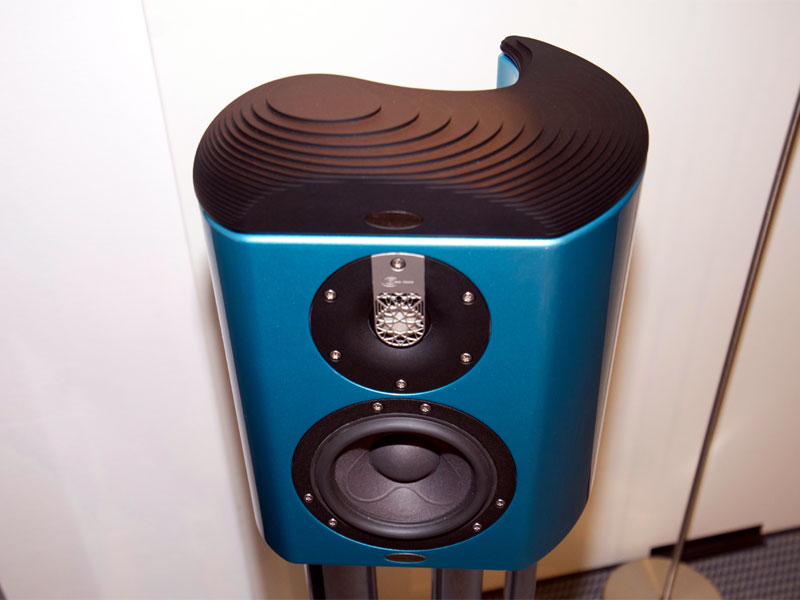 The Scala (€999) is a staircase-shaped replacement top panel precision machined from a block of aluminum. It optimizes the speaker's radiation pattern and smoothes the high-frequency response. Scala is created with COMSOL modeling software, just like the Minissimo speakers themselves.
© The Audio Beat • Nothing on this site may be reprinted or reused without permission.