High End 2016 • Hot Product
Ayre has added a new DAC to the middle of its range in the attractively hewn and familiar shape of the QX-5 Twenty ($8950). The list of features is long and almost all-encompassing. There are ten inputs, including RJ45 for UPnP streaming; the ability to act as a Roon endpoint; the ability to stream from USB storage -- only thumb drives at point but full HDD support by the fall; and an Ayre control app from Convers. There was no mention of MQA compatibility, but if that takes off in the way that it looks like it could, then it would be a surprise if the QX-5 Twenty ended the year without it.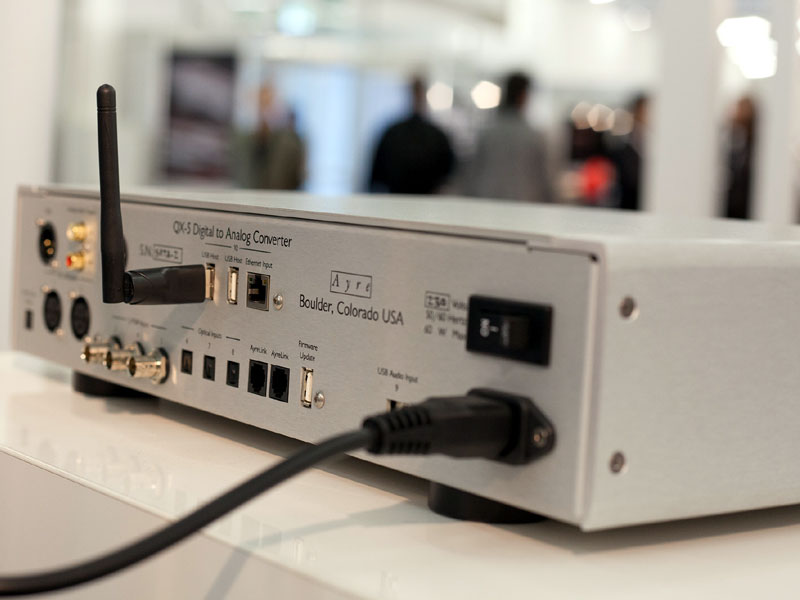 We were particularly pleased to see that UPnP option, as this connection is proving to be more musical than USB in every situation where a direct comparison is possible. The guys from Ayre agreed, pointing out that Ethernet is optically isolated and there is no ground connection between source and DAC, which is often the biggest source of noise.
© The Audio Beat • Nothing on this site may be reprinted or reused without permission.