High End 2015 • TABlog
by Roy Gregory | May 16, 2015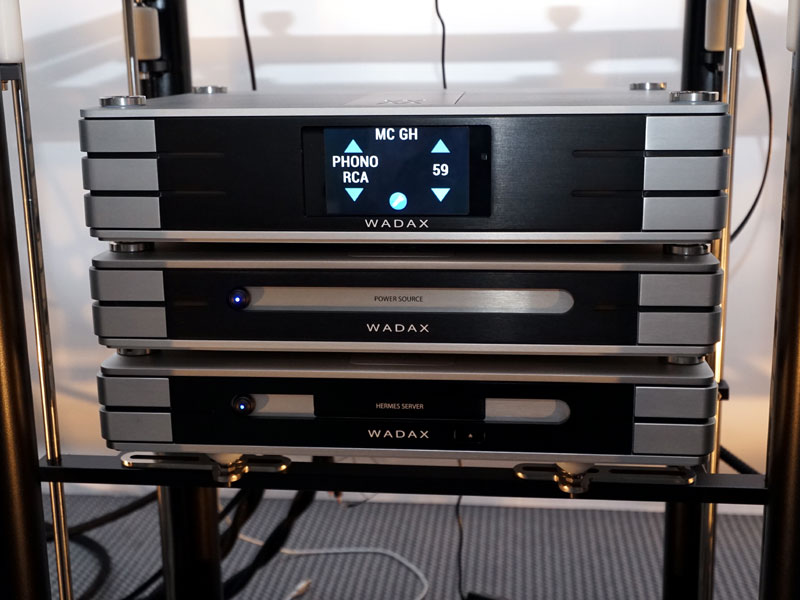 The astonishingly capable Wadax Pre 1 has received a complete makeover -- and grown two extra boxes along the way. The Pre 1 Mk 2 was not just the first digital control unit I used that actually delivered on the promise of the technology, it remains the finest DAC I've used, probably the second-finest phono stage and a darned fine line stage to boot. The revised model is way prettier and incorporates massive re-engineering of virtually every aspect of its design and construction -- and all to the good.
The less-than-elegant clamshell casework of the original has been replaced with a beautifully executed and contoured triple-layer casing, while the rotary knobs are also gone, replaced with a touch-screen interface to augment the handheld remote and iPad control options.
But as impressive as the control unit now looks, the internal changes are arguably even greater, with the all-new and massively increased external power supply feeding a completely relaid main circuit board, with an upgraded and far more powerful feed-forward algorithm and totally redesigned input and output stages.
Connectivity remains largely unchanged: you still get two pairs of RCA outputs and two pairs of balanced XLR outputs too, a full suite of digital and analog inputs (the latter now individually configurable for gain and offset), but the unit has gained a second, independent phono input (on XLRs) and a rip-ready USB output. The master clock is now the super-accurate, low-jitter Zepto. (The Hermes network streamer -- bottom chassis -- is not included.)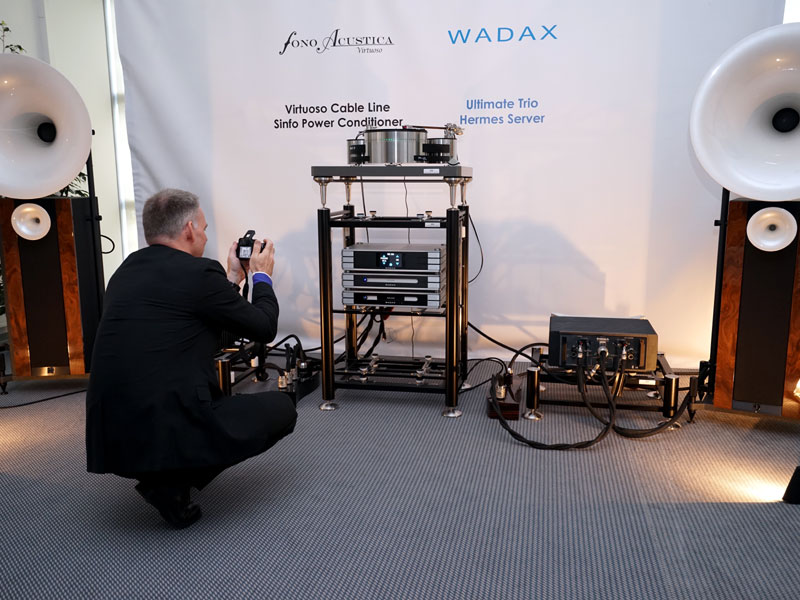 Revised pricing for the Pre 1 Ultimate is now $42,500 without phono stage or $55,000 if you include the impressively versatile record-replay option, the latter now including two separate user-selectable EQ curves for each phono input. Those curves can be changed as required via a USB dongle, from an extensive library supplied with the unit, making this possibly the ultimate option for any audiophile looking to archive a record collection, especially if it contains a lot of original pressings from the 1960s or early 1970s. The third box that creates the complete trio is the server, built into an identical case to the external supply and creating a dedicated file vault to pair with other two boxes -- albeit at a price of $7600.
Needless to say, I can't wait to give this one a whirl.