High End 2015 • Hot Product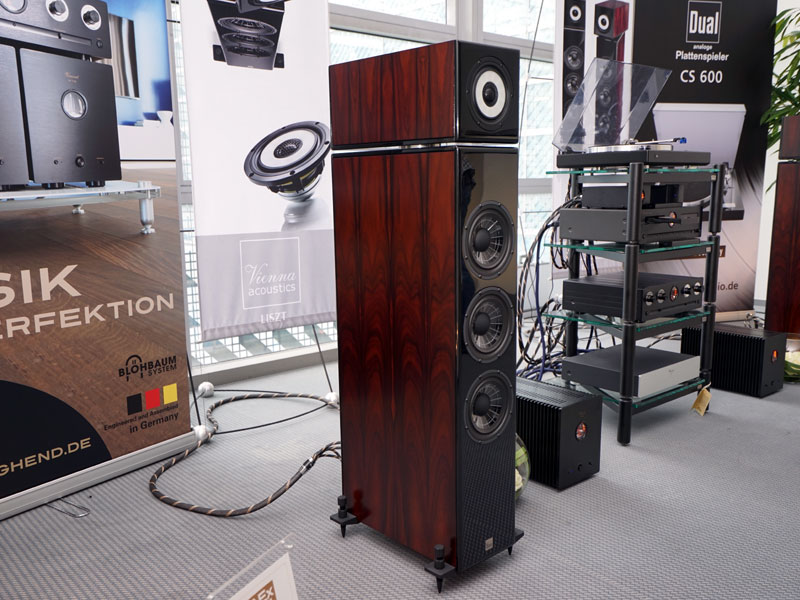 Vienna Acoustics' elegant, beautifully finished and distinctive speakers have become a familiar sight at shows, their swiveling tops and Cyclops, coincident-driver eyes as visually arresting as their relaxed, natural tonality is seductive their prices surprisingly approachable.
Those who have admired their fit, finish and sound quality but still balked at the asking price of the floorstanding The Music or asymmetrically supported The Kiss should take a look at the new Liszt, a svelte floorstander that could almost be considered The Music junior. Priced at €11,800/pair in piano black or white finish, the new model features the familiar pivoting head unit, housing an all-new version of Vienna's "flat spider-cone" coincident driver, developed in close conjunction with SEAS, the proprietary white, ribbed midrange driver paired with a new 30mm/1" silk-dome tweeter. The slim cabinet houses three 210mm/7" "spider-cone" bass drivers differentially reflex loaded by two separate chambers to produce even, deep bass performance.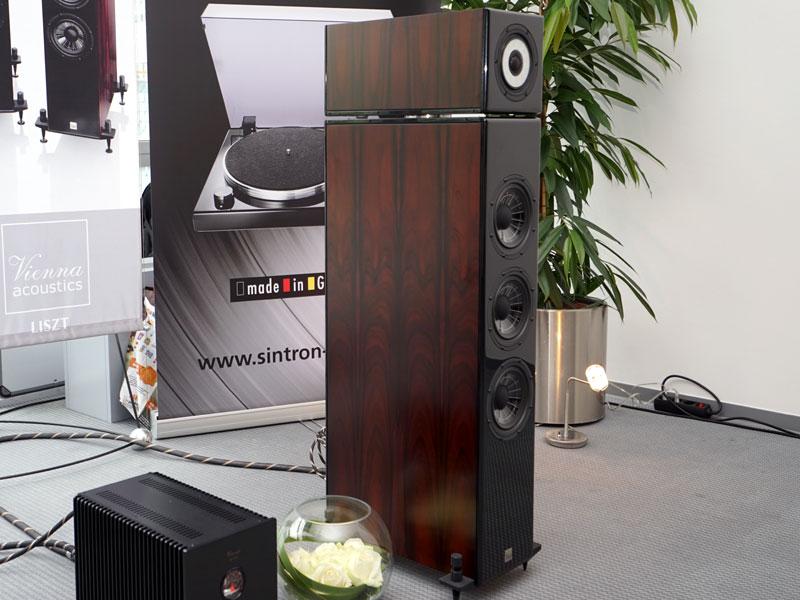 The resulting system offers bandwidth from 28Hz to 25kHz ±3dB, a sensitivity of 91dB and a 4-ohm load. The pair being used at the show featured a stunningly executed, genuine Rosewood finish, with veneers certified from non-rainforest sources. That's an option that involves a 20% upcharge.