High End 2015 • Hot Product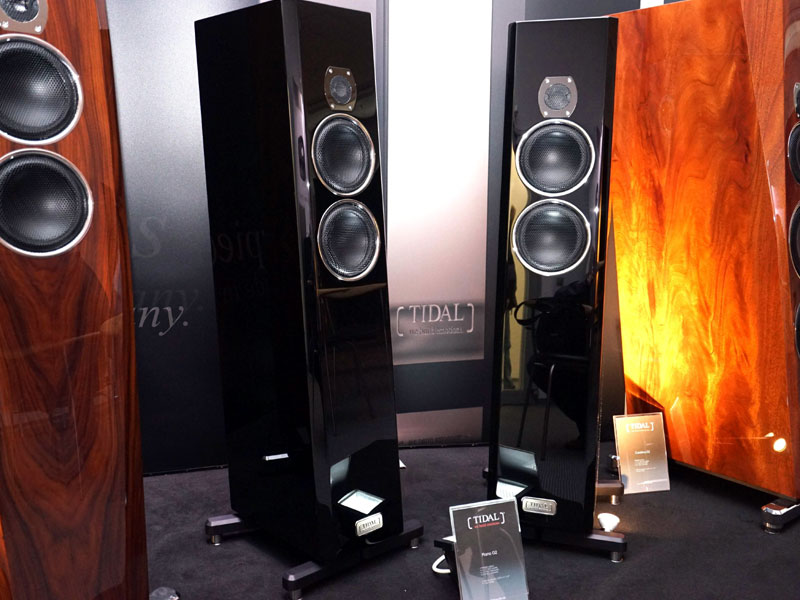 Tidal might have been playing the massive and massively impressive €166,000/pair Akira loudspeakers, complete with diamond mid and high-frequency drivers, but for many of us the new €21,000/pair Piano G2 is a more realistic object of desire. Despite the speaker's compact dimensions and modest driver lineup, the company were keen to underline just how much of the DNA is shared with their more exotic products, reflected in the fact that the Piano G2 weighs in at 180 pounds. The cabinet is constructed from eight-layer Tiradur sandwich material, while the graphite/ceramic tweeter and black ceramic midrange/bass units are shared with the Sunray and Agora. But what's really clever is that the bass offers three different alignments -- separate tappings on the low-frequency inductor, allowing the user to configure the system as a straight two-way, a two-and-a-half way, or a two-and-a-half way with low-bass lift, depending on the size and nature of the room. Now that's smart.
© The Audio Beat • Nothing on this site may be reprinted or reused without permission.