High End 2015 • Hot Product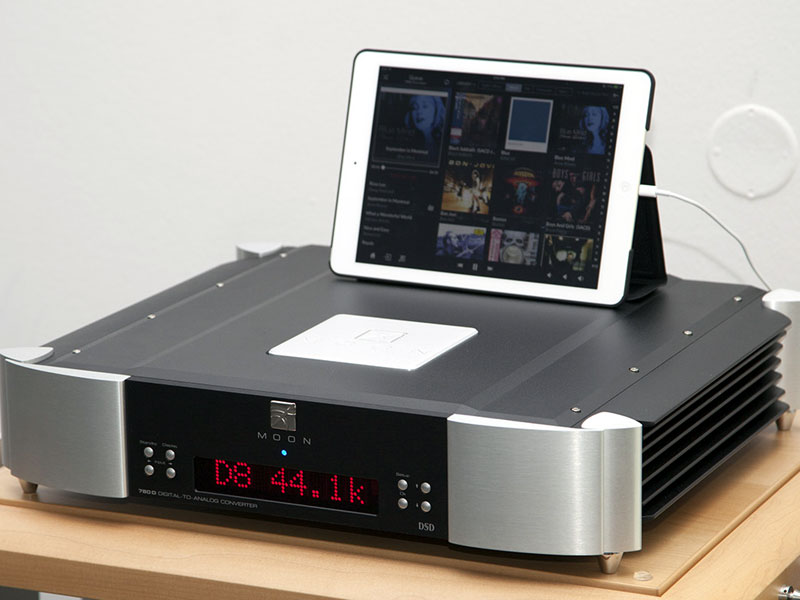 Simaudio showed the heir apparent to its Moon 750D DAC. The Moon 780D ($15,000) will take over as the flagship converter when it goes on sale in the third quarter of this year, and it appears to have just about every bell and whistle a digital component could desire. As with other Moon components, it's fully balanced and in this case dual differential in topology. On top of that it will have 16 "unique" DAC circuits that can decode "virtually any" format on the planet. Thus far, these include quad DSD and PCM up to 32 bits/384kHz. There are nine digital inputs, including aptX Bluetooth, WiFi and more interestingly, Ethernet, the latter allowing streaming of DSD and PCM. Let's hope that another flavor-of-the-month format doesn't appear before the 780D goes on sale.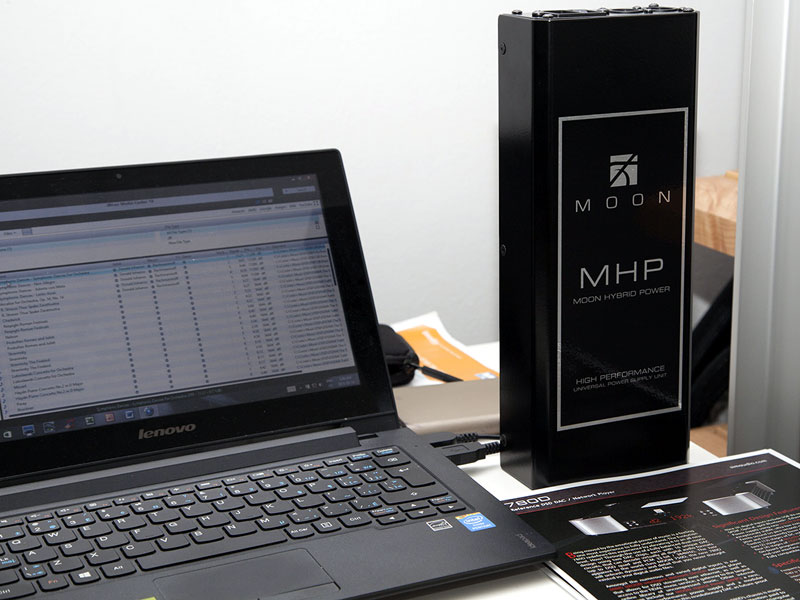 Simaudio put the 780D's MHP power supply on display just to let you see how large and well shielded it is. This module has a switching heart and linear regulation for efficiency and low noise.
© The Audio Beat • Nothing on this site may be reprinted or reused without permission.