High End 2015 • Hot Product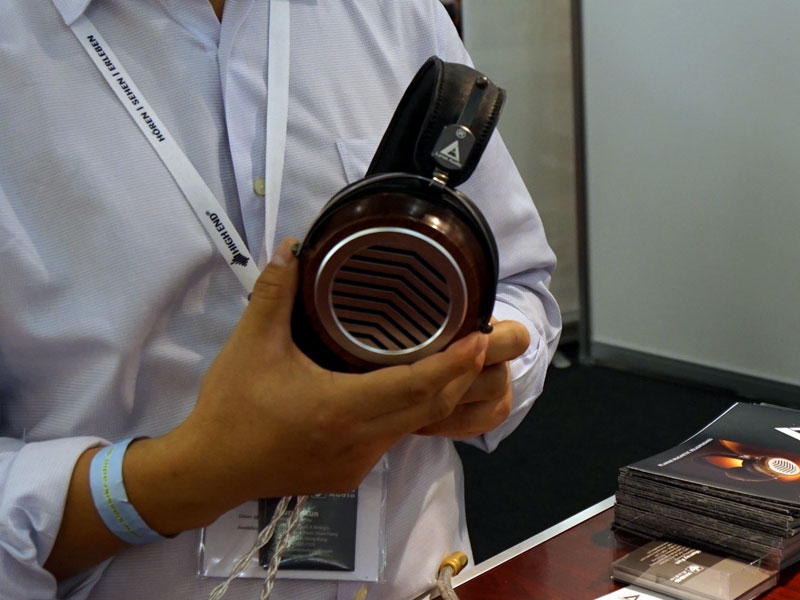 Lyrus Audio Designs showed two promising pairs of headphones designed by Murray Kun of Hong Kong. His Model 6 (shown, $1290) and Model 9 ($1890), both planar-magnetic designs, were on display and sounded airy, driven by Kun's own headphone amplifiers. Kun claims to use a proprietary thin-film membrane; the headphones exhibited remarkable speed and clarity.
© The Audio Beat • Nothing on this site may be reprinted or reused without permission.