High End 2015 • Hot Product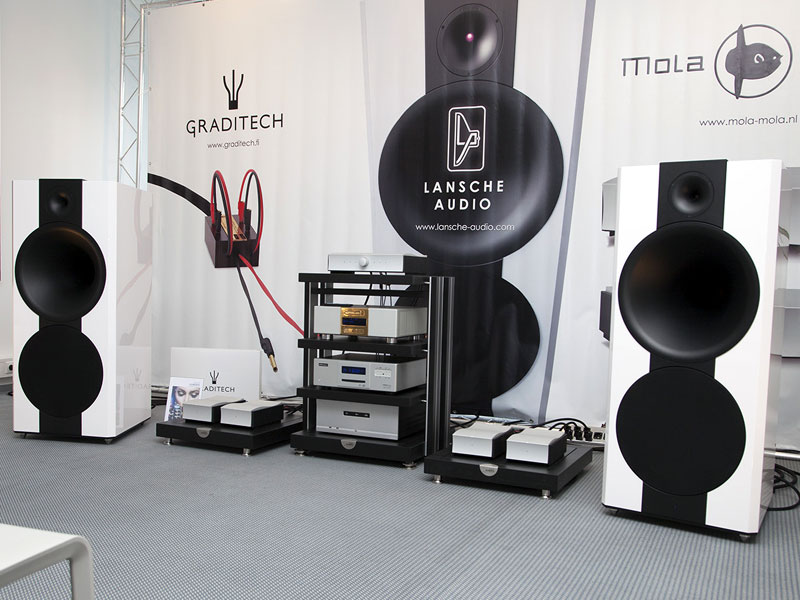 Sharing the same room as the EMM Labs DA2 DAC was Lansche Audio's penultimate loudspeaker, the Cubus Mk II (€65,000/pair). This is that rare thing: a modern horn-loaded design that avoids compression drivers and preliminary chambers in order to achieve an even response and strong coupling with the room. A 2" driver powers the midrange horn while an 18" short-throw bass driver supplies low-end energy. Highs are delivered by the Lansche trademark Corona plasma tweeter. The system has a specified 96dB sensitivity and worked a treat with a Mola Mola electronics and the aforementioned DAC.
© The Audio Beat • Nothing on this site may be reprinted or reused without permission.