High End 2015 • Hot Product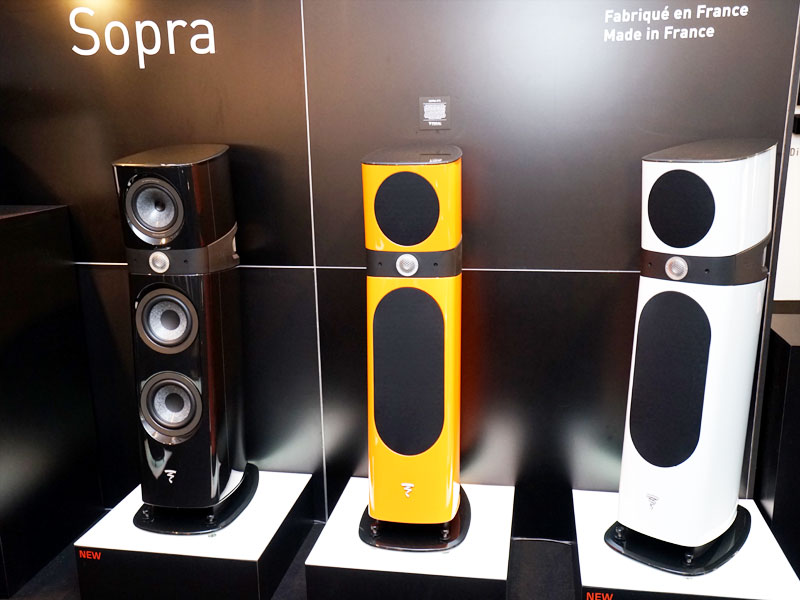 Focal's new Sopra speaker line is the result of significant advances in suspension and motor performance to go with Focal's established W-cone and beryllium-diaphragm technologies, in turn the result of major in-house developments in computer modeling techniques that have allowed their engineers to massively refine the performance of the driver's surrounds and Faraday rings. The result is drivers that perform far more consistently and with much greater control, allowing the creation of new more-compact designs that still offer exceptional bandwidth. Effective use of the speaker's internal volume has been further extended by the creation of an "infinite rear horn" termination behind the tweeter, an open, trumpet-shaped vent that allows the rest of the volume behind the tweeter baffle to be given over to the bass enclosure, a space-efficient arrangement similar to that used in the recently reviewed Wilson Benesch Endeavour.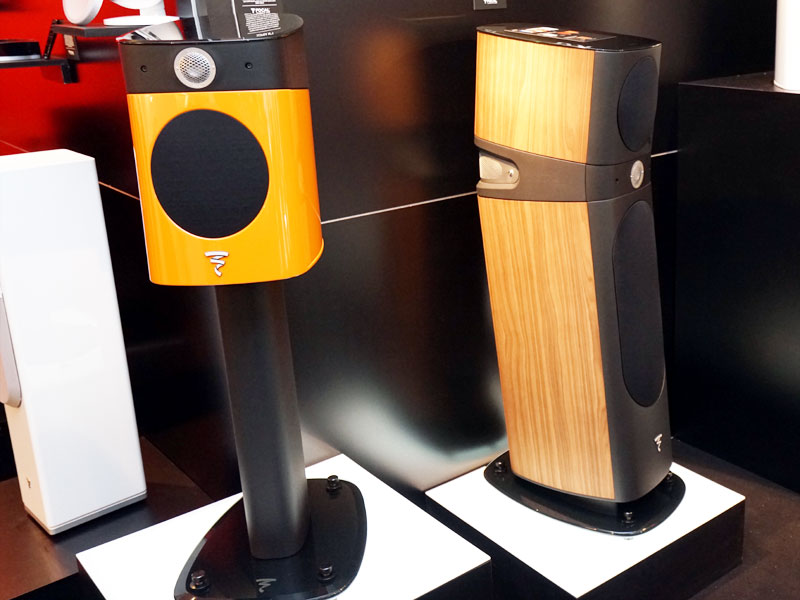 The new range consists of two models, the Sopra No.1 stand-mount (left above, €8000/pair including stands) and the Sopra No.2 (€12,000/pair), with a third, larger floorstander to follow. These fit neatly between the established Electra Be models and the high-end Utopias. Styling owes more to the latter, with high-gloss finishes, sumptuous curves and a metal grille over the rear tweeter vent that have clear automotive aesthetic associations, while the more compact dimensions will be far easier to accommodate than the Utopias, with their large cabinets and even larger footprints.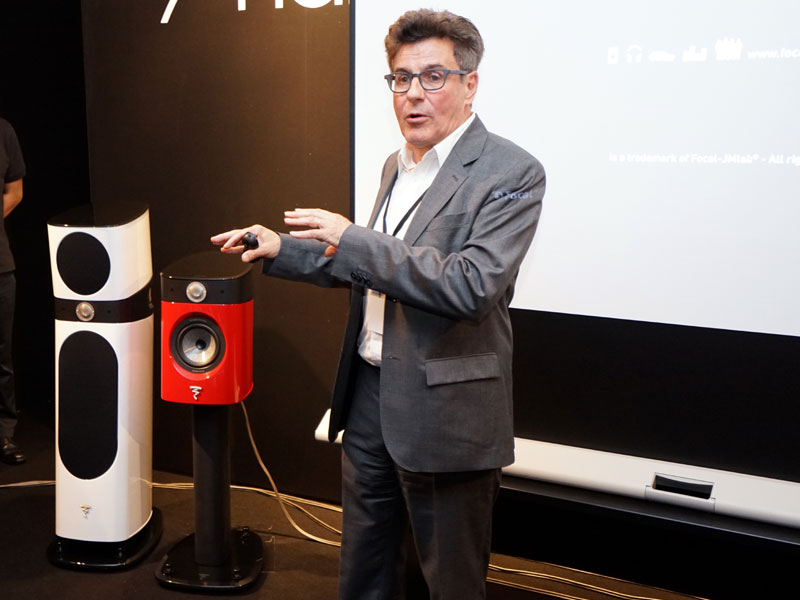 Focal's Gérard Chrétien talks about the new Sopra speakers during High End 2015.