High End 2015 • Hot Product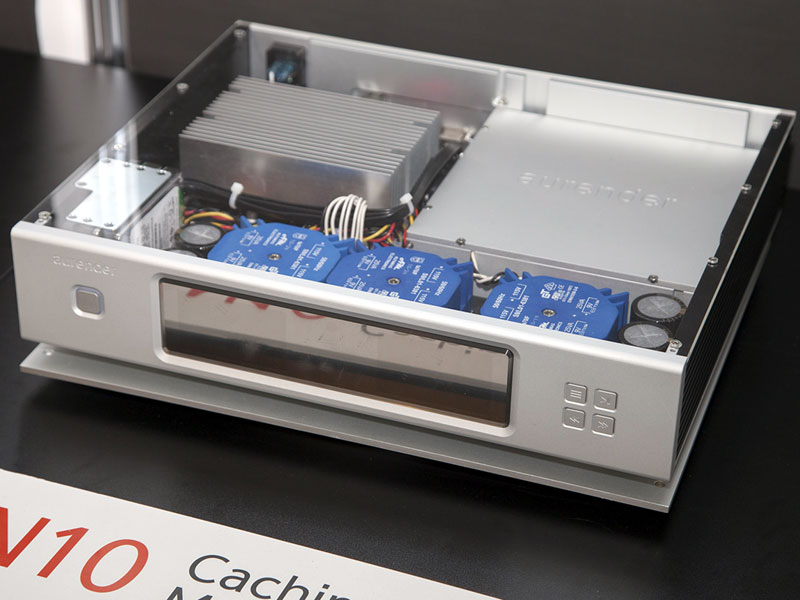 Aurender has replaced its S10 network player with the N10 caching network player ($8000). This superbly crafted machine has the ability to convert DSD to PCM for DACs that can only decode PCM, and offers 4TB of internal HDD storage. The caching element relates to a 240GB SSD buffer that sits between storage and playback in order to ensure low noise without the expense of large SSDs. The N10 is therefore a server and renderer in one that will work with any digital-to-analog converter and offers USB alongside S/PDIF and balanced digital outputs.
© The Audio Beat • Nothing on this site may be reprinted or reused without permission.