High End 2015 • Hot Product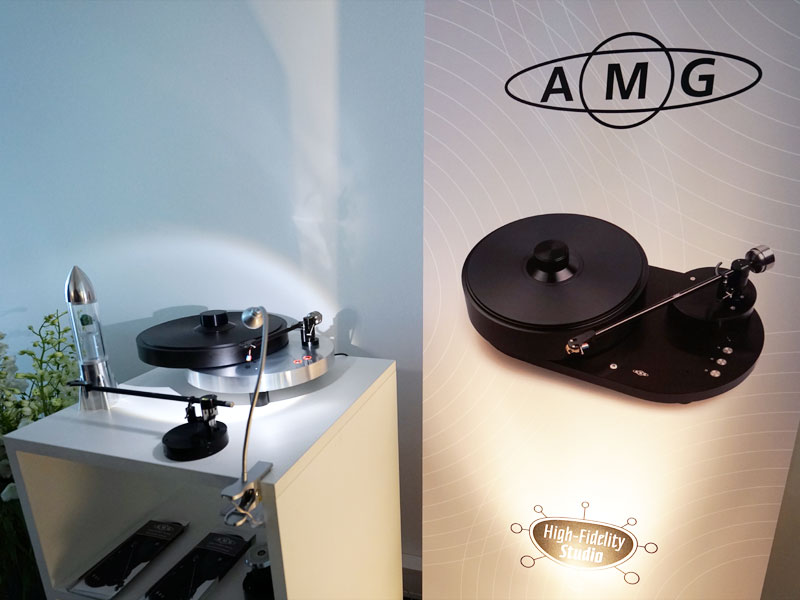 US distributor Musical Surroundings was showing its wide range of products, including several that had surfaced as prototypes at CES and the Rocky Mountain Audio Fest.
One that looked particularly promising was a new "baby" turntable from AMG. The AMG Giro G9 turntable, including a AMG 9W2 9" tonearm, is priced at $10,000 for the package. The belt-drive table is manufactured by AMG in Bavaria and its fit and finish appear top notch, incorporating technology from AMG's more expensive models. The Giro G9 runs at 33 1/3 and 45rpm and should be a serious contender in the ten-grand-and-under turntable market.
© The Audio Beat • Nothing on this site may be reprinted or reused without permission.