High End 2014 • Hot Product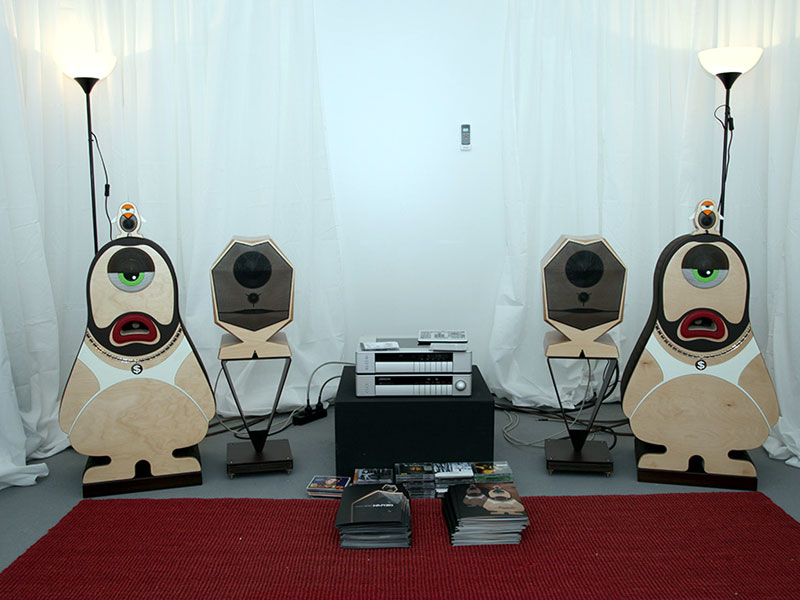 Varios speakers from Italy look as if they were designed for the nursery. They all look like cartoon characters of a particularly woody bent, and it's hard to imagine anyone taking them seriously. However, this is the company's second year at High End, and the build quality of its speakers is completely at odds with the appearance, as are the prices. The speakers are made out of machined birch plywood, a very expensive way of building extremely stiff and solid cabinets.
The Angelos comes in at €13,000 to €15,000 per pair. The driver array is pretty serious. There are two tweeters: a front-firing 1.7" dome with a Hexatech aluminum voice coil and a rear-firing dome of the same size for ambience purposes -- or as the brochure puts it "reflex echo field backside emission." The mids are covered by a 6" carbon-fiber and Rohacell composite cone, and bass is delivered by a 12" high-power woofer.
With Meridian G series electronics and a Stockfisch favorite, Steve Strauss's "Old Crow," the Angelos sounded extremely good -- and not just way better than you'd expect a speaker that's camouflaged as a one-eyed cartoon hoodlum to sound.