High End 2014 • Hot Product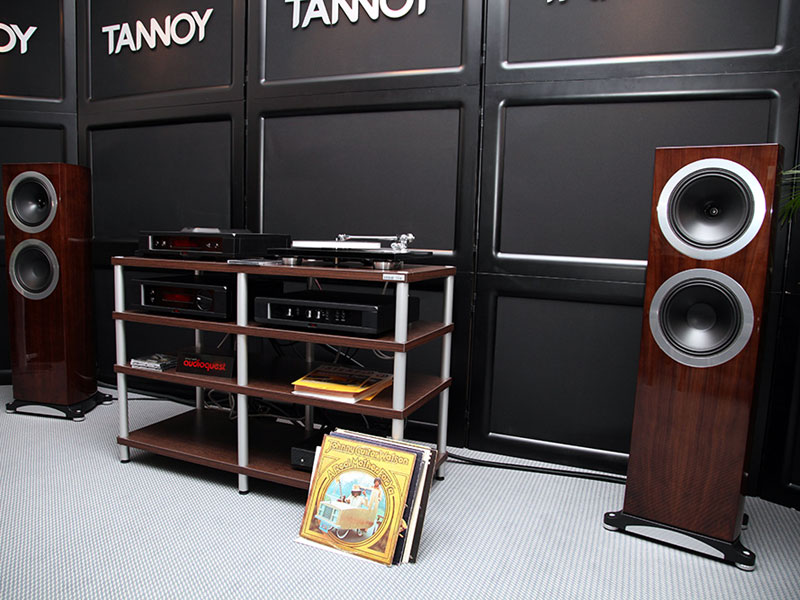 Tannoy has revised two of its DCT models in a small but sonically significant way. The "i" suffix indicates a higher and wider plinth with mass loading, which appears on the DC10Ti (above, $10,000/pair) and DC8Ti ($8000/pair). The footprint has been expanded with outriggers to provide enhanced stability and the mass has been increased with a lump of cast iron. These changes made such a big difference to the sound that the crossover had to be tweaked to compensate. The two floorstanders feature a dual-concentric midrange/treble unit plus a bass driver of the width indicated in the model name. They have deep cryogenically treated crossovers with a third terminal for earthing each speaker to the partnering amp.
Combined with a top-notch Rega system comprising an RP10 turntable, Apheta MC cartridge, Ios Reference phono stage and Osiris integrated amplifier, the DC10ti produced the juiciest funk of the show when the distributor had the sense to spin the Johnny "Guitar" Watson classic "A Real Mother For Ya." You don't get analog synth sound like that without decent stability.
© The Audio Beat • Nothing on this site may be reprinted or reused without permission.