High End 2014 • Hot Product
Sonus faber's parent company, Fine Sounds Group, recently announced a management buyout headed by CEO Mauro Grange (left) and Charlie Randall, the president of McIntosh.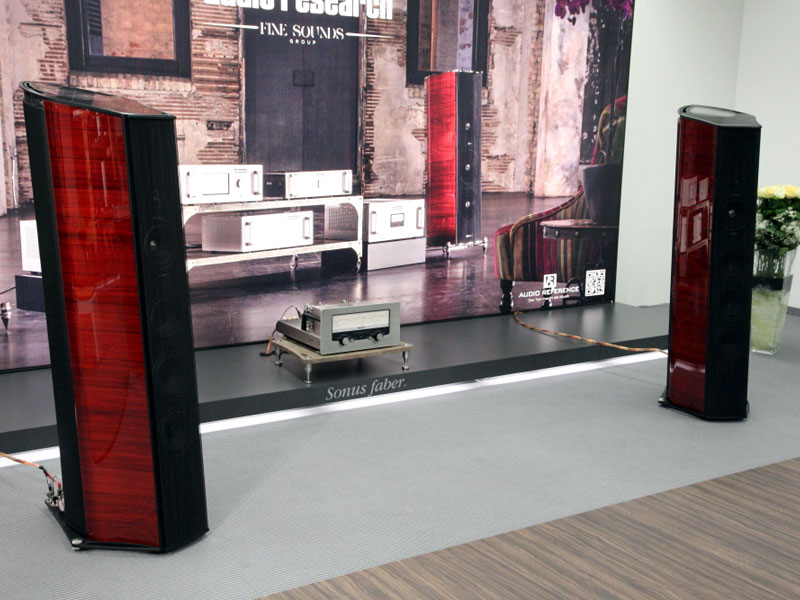 Sonus faber was showing a new floorstander, the Lilium (€48,000 or $66,000/pair), which started out as a more affordable version of the $120,000/pair Aida but took on a life of its own during the R&D process. It's now an amalgam of technologies from Aida and the limited-edition stand-mounted Ex3ma.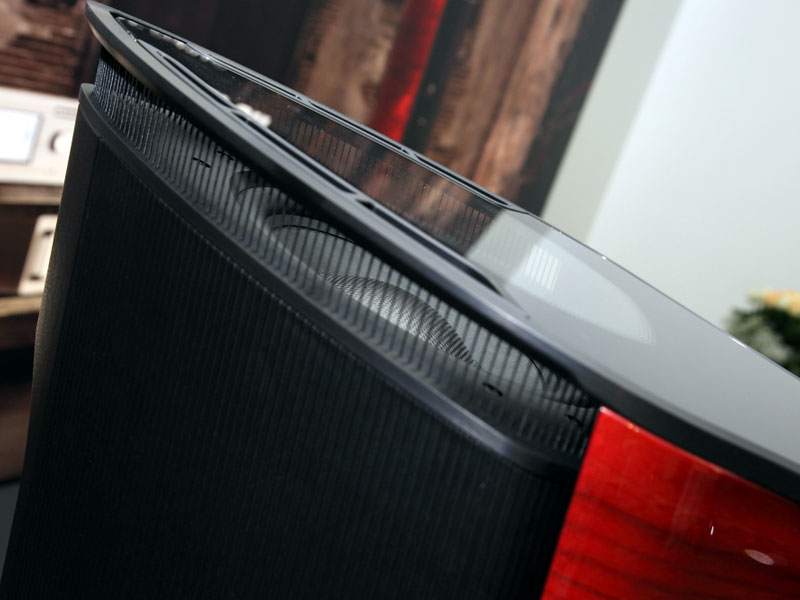 The latter's influence can be seen in the ABR, rather than ported loading, as well as the upward-firing bass system, which is delivered in the context of a substantial but elegant lyra-shaped cabinet with supreme attention to detail. The drive-unit array is made in-house and consists of a 1" (29mm) soft-dome tweeter, a 7" (180mm) midrange and three 7" midbass units in a three-and-a-half-way arrangement.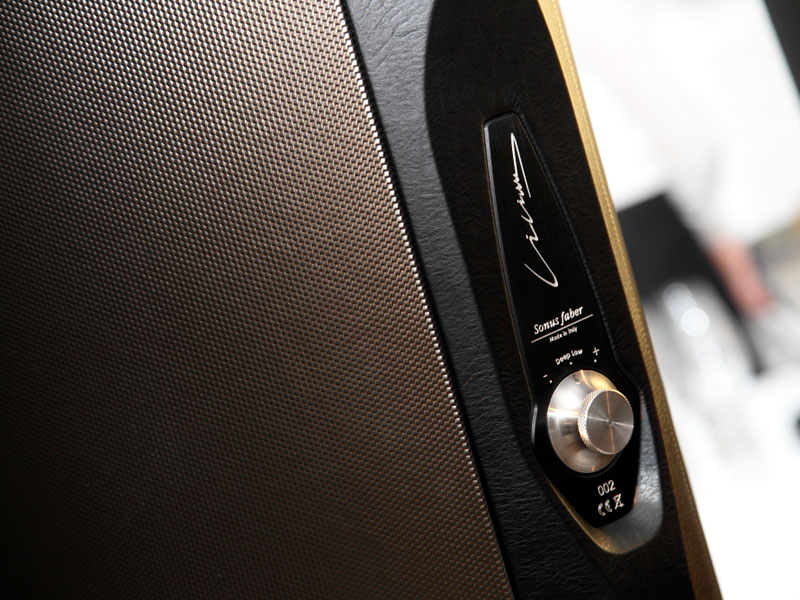 The bass driver and passive radiator have 10" (260mm) paper-composite sandwich cones attached to long-throw voice coils. Their output is adjusted with this rear-mounted control. Physical specs include 226 pounds and 66" tall each, with 800-watt power handling.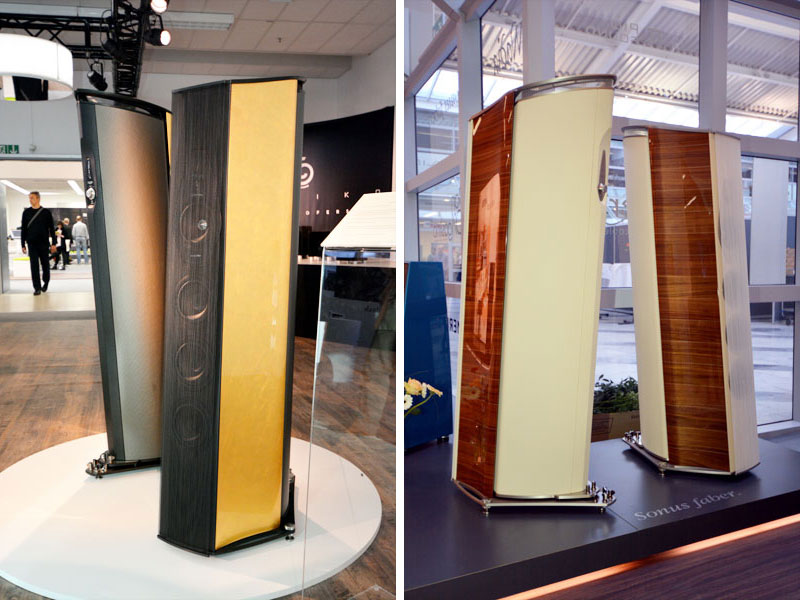 Perhaps working on the basis that taste shouldn't be any barrier to purchasing, Sonus faber showed the Lilium in a range of possible "special" finishes. The walnut veneer with cream lacquer (right) seems a nailed-on certainty, but the gold is still undecided. And when they say gold, they mean gold -- the side panels are certified hammered from a single ingot of nine-karat gold. Expect a substantial upcharge on that option.