High End 2014 • Preview
by Roy Gregory | May 12, 2014
or anybody who hasn't attended the Munich show, its sheer scale and the fact that it offers a veritable maze of identical rooms, all accessed from identical corridors, makes it easy to miss worthwhile exhibitors -- and difficult to know quite where to start. With that in mind, we've been trawling the pre-show press releases and keeping our ears close to the buzz with the aim of giving visitors a few pointers as to "should see" exhibits.
Gryphon Audio Pantheon
Atrium 4, E120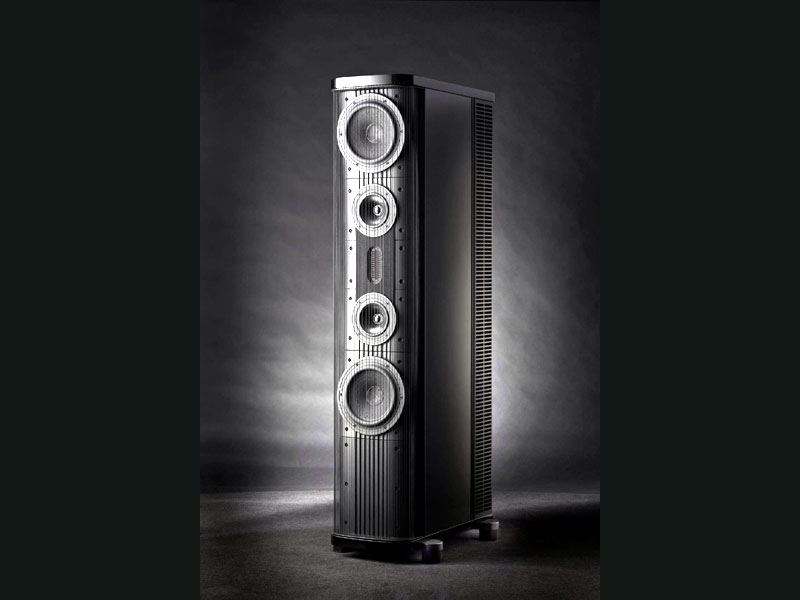 After several years of static displays, Gryphon will again be demonstrating its products. While the company is best known for its electronics, it has also produced some excellent and very underrated speaker designs over the years. In Munich they will be launching the new Pantheon, a medium-sized (at least in Gryphon-speak) floorstander priced at a surprisingly approachable €35,000/pair. Showcasing all the trademark Gryphon technologies, including their constant phase and battery-biased, impedance-compensated crossover topology, curved-baffle construction and beautifully engineered low-resonance cabinet construction, the result is wide-bandwidth and musical coherence from a surprisingly easy-to-drive system. If that wasn't enough to get the juices flowing, this is the latest in a long line of speakers seeking to marry the superb high-frequency performance of an AMT driver to the rest of the audible range.
Demonstrations will be limited and ticketed, so we'd recommend getting along to the Gryphon room early in order to secure your seat.
Marten Coltrane Supreme 2
Atrium 4, F214
Marten's massive flagship speaker, first seen at CES in January, will be making its European debut in Munich, hot-foot from my listening room where it has been under review. With 16 drivers a side (yes, you did read that right) this is some system. But what makes it really interesting is the fact that it uses Accuton's new CELL-technology drivers, the convex domes employed for the bass units, allowing the company to create an entire family of drivers capable of covering the entire audible bandwidth while maintaining identical acoustic centers. What that means is perfect time alignment on a single flat baffle, rather than the approximation achieved by sloping baffles or the complexity of multiple, independently positioned enclosures. That should allow potential aesthetic and mechanical benefits -- although the proof of the pudding is, as always, in the eating. The Coltrane Supreme 2 employs all first-order crossovers, which makes it an entirely time and phase coherent design, with pistonic driver motion throughout the range. In turn that has significant implications for the next generation of ceramic drivers and the speakers that use them -- many if not all of which will be significantly more affordable than the €390,000/pair Coltrane Supreme 2. With opportunities to hear the beast likely to be few and far between, a visit should be high on your agenda.
Audio Research
Atrium 3, C112 and D111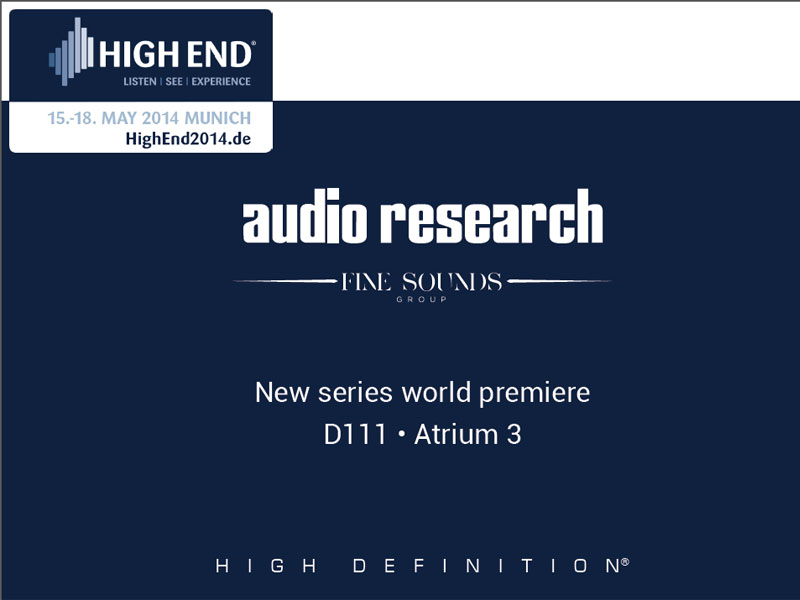 After more than four decades of aesthetic stability from Audio Research -- a nice way of saying that you can't tell the new stuff from the old -- we hear rumors of three new high-end products from the doyen of American amplification featuring a "radically different appearance." I'm guessing that means more than a choice of black or silver handles. The mind boggles while the curiosity has definitely been tweaked!
Tidal Audio La Assoluta
Atrium 4, F120
The Munich High-End Show really is the home of big turntables and even bigger loudspeakers. As if to make that point -- and ensure that Marten aren't going to have things all their own way -- Tidal is marking its 15th anniversary with the introduction of the new La Assoluta flagship speaker. Consistently one of the most impressive of the home-market exhibitors in Munich, Tidal is really pushing the boat out this time, with not just diamond drivers for the high frequencies, but each speaker sporting a pair of diamond-diaphragm midrange units. Details are sketchy, but images suggest these are around 100mm (4") in diameter, making them by far the largest diamond drivers extant. With four of those and two tweeters, the bill of materials for this product must be sphincter-clenchingly high. No details, but this goes so far beyond the "if you have to ask" cliché that I shudder to think what the hair-shirt, "suffer for your art and everything should be free" brigade will have to say on this subject.
Allnic Audio A10000 DHT
Atrium 4, F128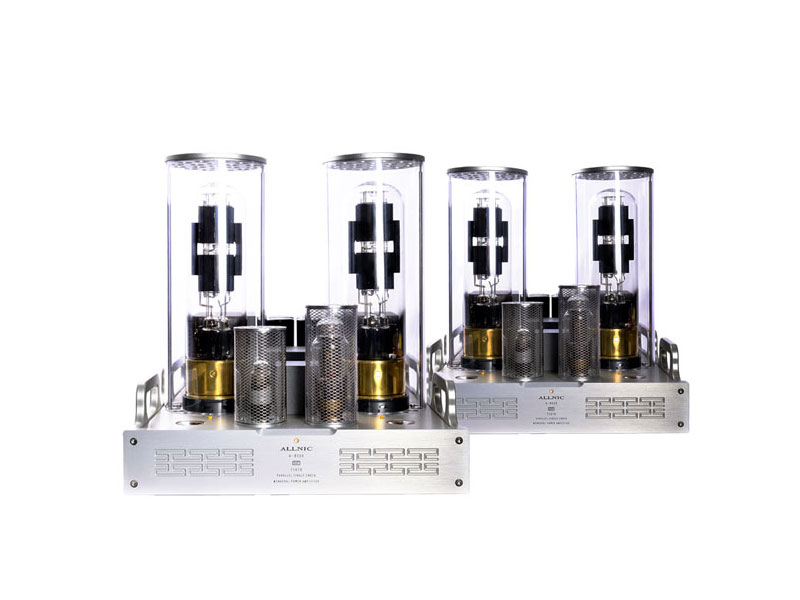 Just down the corridor from Tidal you'll find the Allnic room, which will be featuring the company's new flagship amplifiers. The A10000 monoblocks each use a Kron KR 242 tube to drive a pair of enormous Kron KR1610 output tubes -- yep, that's the one the size of a milk bottle. This parallel single-ended design will deliver 100 watts of class-A, direct-heated-triode output and will be used alongside Allnic's H5000 phono stage and L5000 line stage, completing the DHT system. While big bottles always seem to have a magnetic attraction for show-goers, the excellence of previous Allnic designs suggests that these are amps to be taken very seriously indeed.
Nordost Heimdall 2 headphone cable
Atrium 4, E114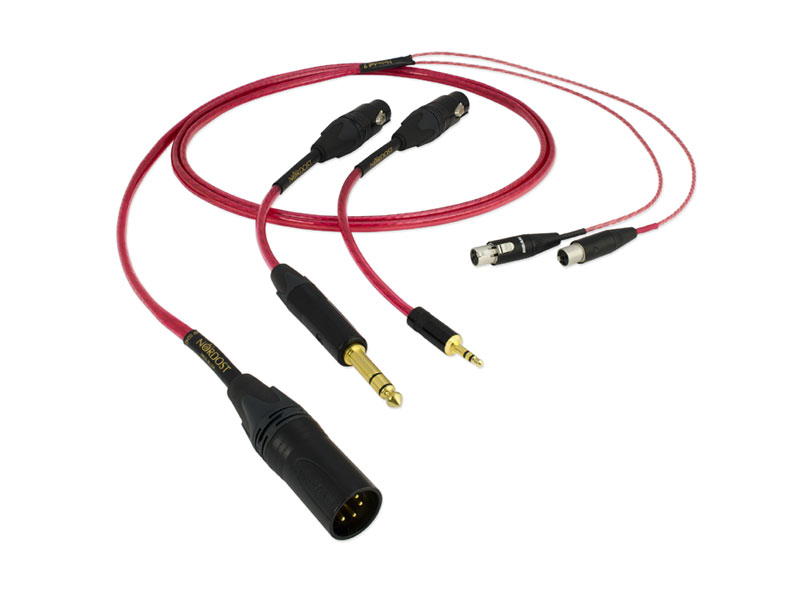 Nordost launching a new cable is hardly an earth-shattering surprise, but what is surprising is that in this case it is a replacement cable for the existing lead-out wires fitted to high-quality headphones. With a choice of five different terminations at the headset end and an interesting universal solution for amplifier connection that embraces both balanced and jack-type termination, combined with Nordost's proven track record when it comes to clarity and resolution, this looks like being an important new offering for serious headphone listeners. Part of the Heimdall 2 family, that puts it solidly in the mid-price range -- at least as far as Nordost products are concerned.
Simaudio Moon 430HA and native DSD decoding upgrades
Atrium 4, F113, F114, F115, F116
In another indictor of just how seriously high-end companies have started to take the headphone market, Simaudio has launched a high-quality headphone amp equipped with multiple inputs, including balanced options. Not wanting to litter XLR sockets around the front panel, those are hidden away behind a cosmetic flap, keeping everything neat and tidy to the eye. More importantly, the unit itself includes a DSD-capable DAC, a precision volume control taken from the 600i integrated, a defeatable crossfeed circuit and enough power to drive any headphone on the market. Perhaps most interesting of all is the fact that despite the quality of parts and engineering involved, the company chose to build the unit into its entry-level Neo chassis, in order to keep the price manageable. That means that the 430HA promises to be practical, tractable and something of a bargain.
Meanwhile, the company is also offering a DSD-capable upgrade board for its USB-input-equipped products. Nothing particularly unusual in that, you might think, until you realize that the solution accepts both native DSD- and DOP-encoded files, allowing conversion of DSD files at DSD64, 128, 256 and 512 data rates (as long as you can get them through the input) without prior conversion to PCM. This approach finally opens up the potential of DSD file replay as well as a potential new future for DSD itself. The DOP protocol never really made much sense, and now that Simaudio has shown the way, expect the market to follow suit. In a show that will be dominated by file-replay solutions, this promises to be one of the most interesting demonstrations, especially for those yet to be convinced by hard-disk replay.
And not forgetting
Audio Components, the Simaudio distributor, also handles MartinLogan, and there are strong rumors of a new $50,000/pair flagship speaker from the masters of electrostatic elegance. With all the attention going to massive horn systems and ceramic/diamond diaphragms, electrostatic loudspeaker design is becoming a dying art and an overlooked market segment. But given the astonishing (and seriously underrated) performance of the CLX, a new "shoot for the moon" flagship product from MartinLogan, driven with a full suite of Simaudio 800-series reference electronics, should be something to savor.
Wilson Benesch Endeavor loudspeaker
Hotel Vier Jahreszeiten Kempinski, Maximillianstrasse 17, 80539 Munich
Wilson Benesch Square Five loudspeaker
Atrium 4, E117
Like the look of the mighty Wilson Benesch Cardinal but find yourself a little short of coin or carpeted area? The company will be showing the new Endeavor, a large stand-mount with integral pedestal and large three-point, mechanically coupled base derived directly from the Cardinal. It shares that speaker's looks, technology and stellar engineering, but in a package that's more affordable and considerably easier to accommodate. Despite the limited cabinet size, Endeavor still boasts the Troika drive-unit topology used so successfully in the Cardinal, again coupled with an isobarically loaded bass leg, making it one of the very few stand-mounted four-ways in existence. If you want to hear the Endeavor, then true to its name you are going to have to track it down, as Wilson Benesch will be exhibiting off-site at the Kempinski Hotel in the center of Munich.
Meanwhile, at the MOC they'll be demonstrating the floorstanding Square Five loudspeaker, in a room they are sharing with the novel MiZiK "all-source digital control system," a modular three-box design that will accommodate black-disk, silver-disc and hard-disk replay. Another example of the experience gained with the Cardinal trickling down to more affordable price levels, I gave this speaker an enthusiastic review, so this is your chance to compare notes -- the written with reality.
Living Voice Vox Olypian/Vox Elysian
Atrium 4, E220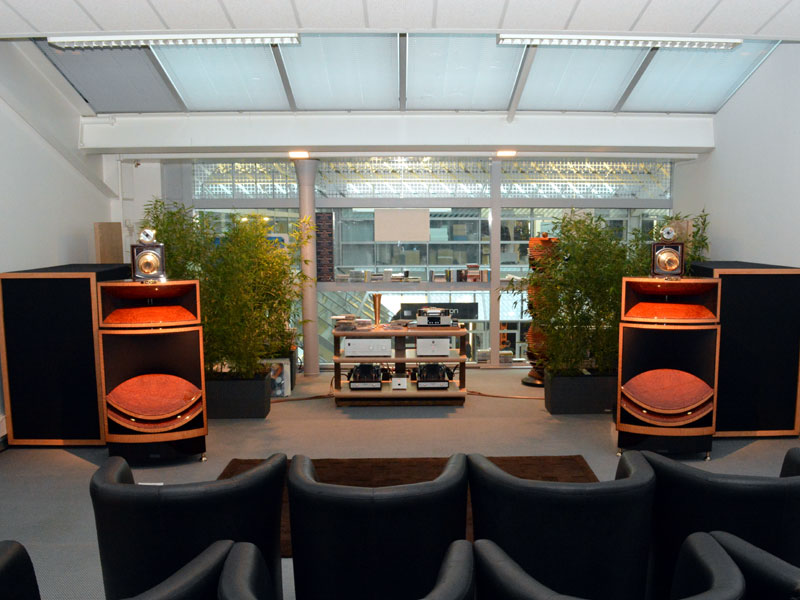 Taking a million-dollar audio system to a hi-fi show could perhaps be most charitably described as a high-risk strategy. Taking a million-dollar audio system to a hi-fi show and making sound like a million dollars -- now that's impressive. But it's also exactly what Living Voice managed to do last year. Their Vox Olympiam/Vox Elysian fully horn-loaded speakers delivered what is probably the best sound I've ever heard at a show. Horn-hating audiophiles of long-standing and bitter prejudice were seen leaving the room, heads bowed, slack-jawed with awe. Big, small, jazz, rock, delicate acoustic or bombastic electronic, this system did it all -- brilliantly!
So, trying to repeat that feat is surely little short of foolhardy -- yet that's exactly what Living Voice will be attempting to do, using the same speakers and Kondo M77/Gaku-Oh amplification and a Kondo KSL-DAC. Transport will be the new CEC TL-OX 3.0, and the whole system will be running from a lithium battery supply. This is one room you definitely don't want to miss -- although that's exactly what The Absolute Sound, Stereophile and Hi-Fi News all managed to do last year.
If your budget is a little shy of the million-dollar mark, Living Voice will also be playing its outrageously affordable Avatar OBX-RW compact floorstanders in the same room.
Like I said, they're either very brave or just plain loco. If you'd like a further preview, take a look at the dedicated micro site.
Avantgarde Acoustics Zero 1 and XA Integrated amplifier
Atrium 4, E124
With so much angst and hot air expended on the future of high-end audio, concerned citizens could do worse than beat a path to the Avantgarde Acoustics room, where they think they've got the answer. Launched last year, the Zero 1 is a hybrid horn speaker system with a difference. In fact, it's more than one difference. For starters, the spherical-horn loading for the tweeter and midrange are molded into a single shallow slab baffle that also contains the 12" bass driver. The system is fully active, with 400 watts of class-D power on the bass and high-quality class-A amps for the mid and top. The crossover is all digital domain with powerful DSP to equalize the bass response and time align the drivers. Communication between the two cabinets is wireless, with the master speaker acting as the system controller and accepting remote commands and digital input signals from source components. Perhaps best of all, the system's measured performance is apparently astonishing, with exceptional technical accuracy to please the number crunchers. With a source-plus price of €10,000, that's a lot of system for your money in any currency. Given the performance of Avantgarde's existing speakers, it also promises to deliver an awful lot of music -- in every sense of that statement.
For more traditional customers the company will also be showing the latest addition to the extremely impressive XA amplification range, the XA Integrated. We were bowled over by the battery-powered line stage and 140-watt power amp, used in conjunction with the Trio speaker system, but also with other less efficient and far more conventional speaker systems. Both of these products are way up the wanted list when it comes to future reviews.
Crystal Cable Minissimo Loudspeaker
Atrium 4, E229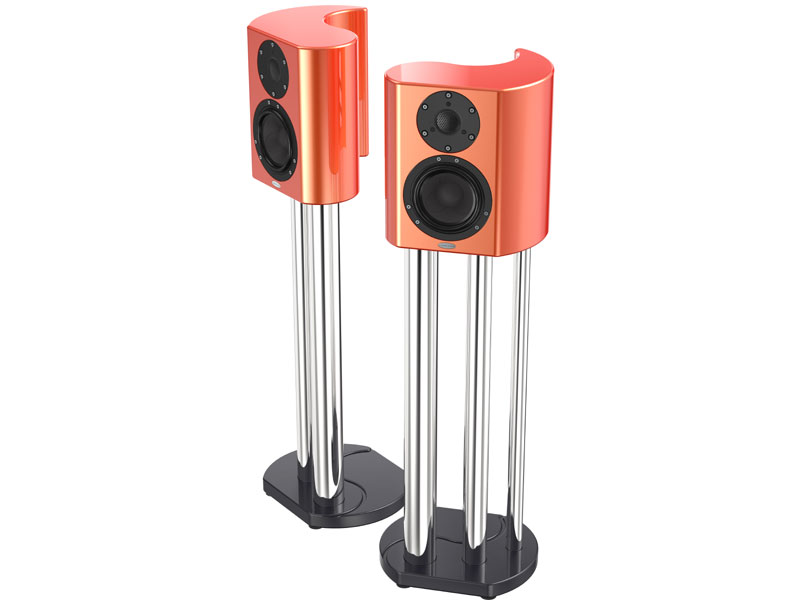 Crystal Cable's loudspeakers have been quietly building quite a reputation -- from those who can't believe that a glass speaker cabinet can sound good, let alone that good, to those floored by the sheer musicality of the Arabesque Mini stand-mounts. It's hard to justify the price -- until you hear the performance.
Which brings us to the newest member of the Crystal family, the even smaller and significantly more affordable Minissimo. The facetted cabinets that are such a strong visual feature of the established Arabesque models are complex and extraordinarily time-consuming to produce. In an effort to bring genuine Arabesque performance down to a more approachable price point, Crystal has opted for a radically different approach to cabinet construction, instead machining a one-piece structure from a solid block of resin/metal matrix composite. Although initial material costs and the process itself are expensive, final assembly is significantly simpler, while the machined structure allows both continuous curvature and constantly varying wall thickness. In combination with the COMSOL structural/gas-dynamic modeling technique used to optimize cabinet and air-mass behavior, the new approach might well actually exceed the performance of the existing models. Add to that the amount of research that has gone into a new phase-linear crossover topology and the Minissimo could be the pint-sized surprise package of the show.
And finally
Don't ignore the large halls, with their confusing network of booths and stands, sound rooms and static displays. The grid of street names that is used to attempt some sort of organization doesn't really help, but that's half the charm. Forget planning and just wander, losing yourself in amongst the LPs and other software, the accessories and outrageous examples of one-off electronics (they spent all the money on the casework -- now they can't afford a room to play it in). The one thing you can be sure of in Munich is that you haven't seen the world's craziest audio equipment -- yet! There's always another optimist around the next corner.