High End 2014 • Hot Product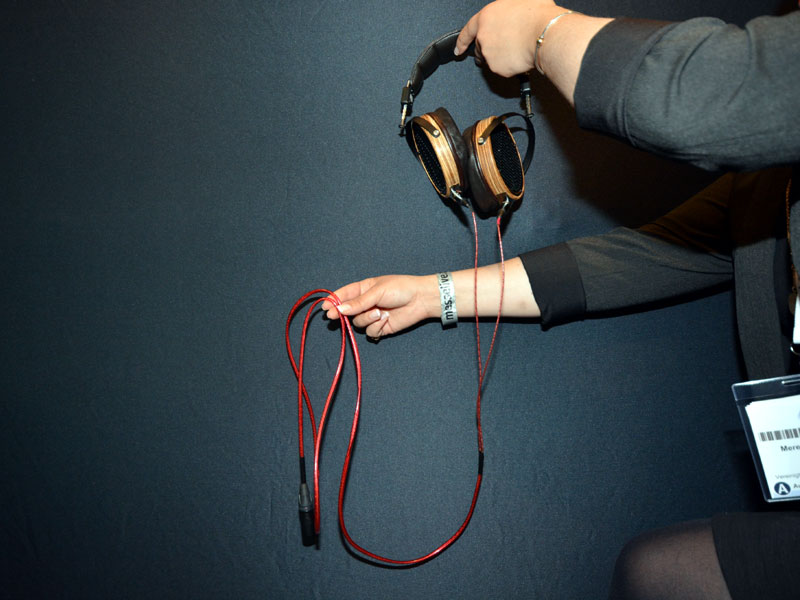 Nordost showed several refined versions of existing products, but the really big news was the new Heimdall 2 headphone cable. There are many high-quality headphone cables offered by companies in the headphone industry, and many of these are excellent-sounding cables. With few exceptions, however, these cables tend to be quite stiff. The Heimdall 2 is extremely flexible. It can be terminated for all popular headphone models and with either single 1/4" or balanced male connectors.
The Heimdall 2 costs $799. It only comes in a two-meter length and is tuned for that length, but it can be extended with a two-meter cable costing $599. Included with the basic package are two adapters: one to switch between balanced and RCA male amplifier inputs, and a second to change to a miniplug for portable audio.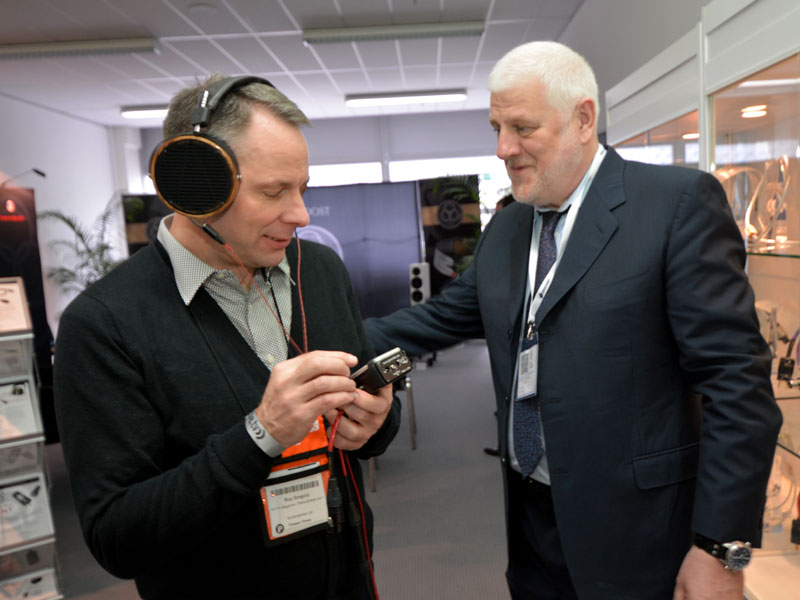 The Heimdall 2 sounded great with Audeze LCD-3 'phones.
© The Audio Beat • Nothing on this site may be reprinted or reused without permission.