High End 2014 • Hot Product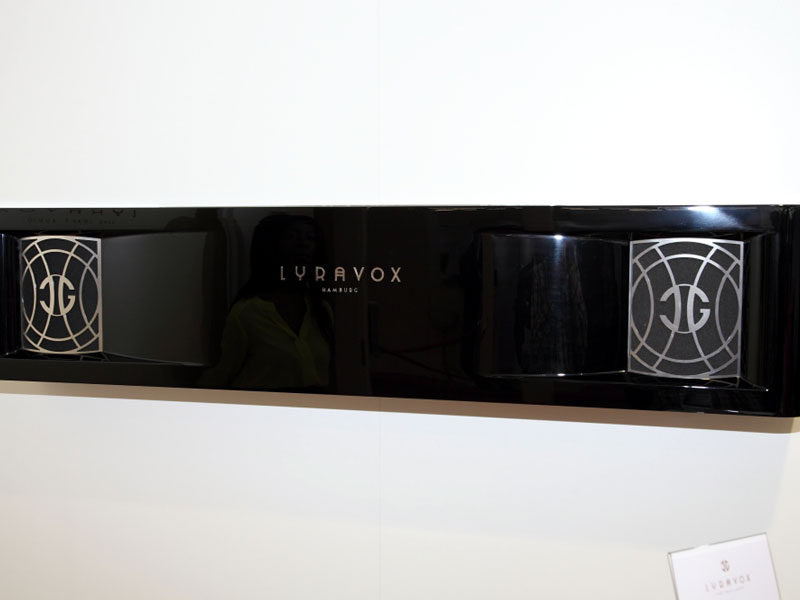 New from Hamburg is a company that hopes to sell to the well-heeled what appears to be the ultimate sound bar. The Lyravox is a substantial and beautifully finished creation with six Scan-Speak drive units, 1200 watts of class-D power and four, two or no subwoofers onboard. Equally important is that it comes with a CD drive for all those Sonos owners who can't play their discs anymore. Despite its classical styling, this is a fully up-to-date system with Bluetooth, HDMI, USB and S/PDIF inputs, and RF remote or app control.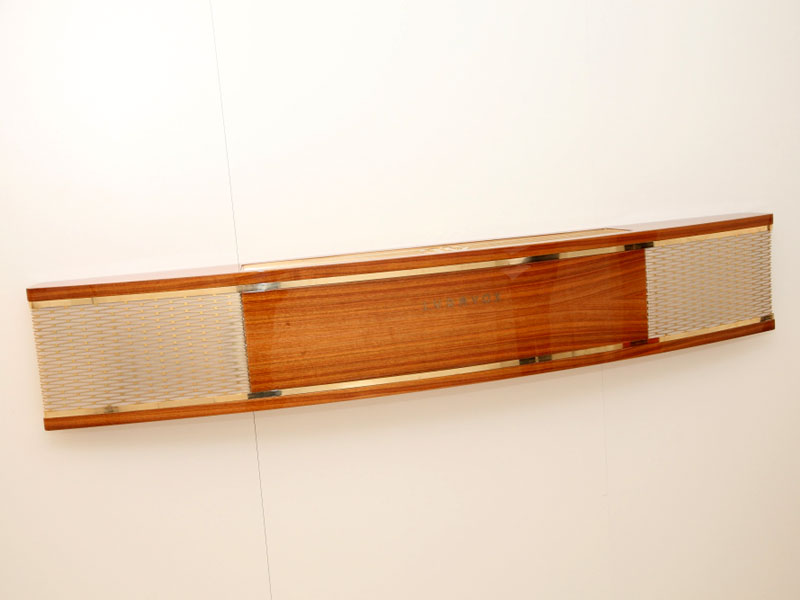 The price ranges from €17,000 to €23,000, but the Lyravox was designed to outperform conventional loudspeakers at three times its price. It is big -- at least four feet wide -- but it takes up no floor space.
© The Audio Beat • Nothing on this site may be reprinted or reused without permission.