High End 2014 • Hot Product
Tucked away in the "newcomer" section of the show was the direct-drive turntable from Langer Phono-Technik.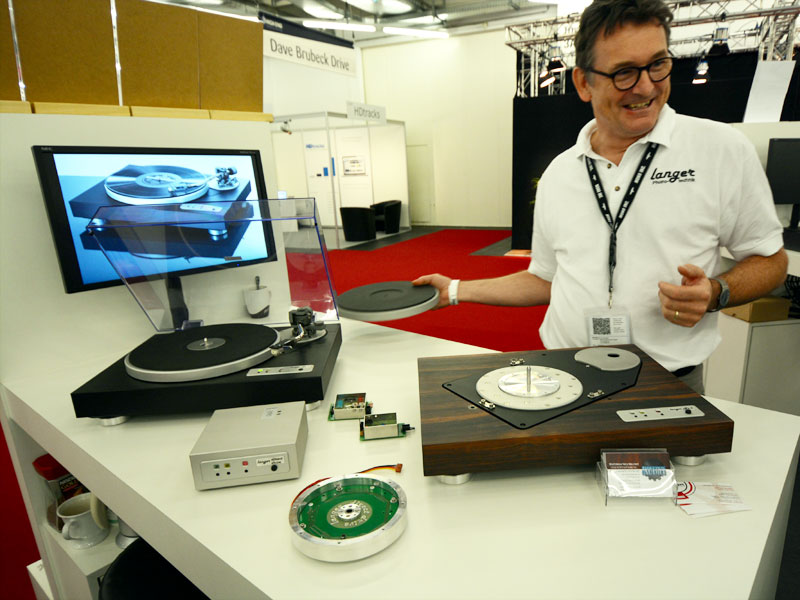 Alfred Langer was showing off the workings of his creation, which includes a direct-drive motor custom made by Langer. The motor is a brushless design using Hall sensors. Langer sells the 'table in two chassis versions, one made of MDF with a wood finish, itself very heavy, and then an even heavier version (44 pounds) in a solid-aluminum body. The seven-pound platter is matched with a heavy rubber turntable mat. The handsome body is about the size of Linn's LP12, and Langer offers SME and Rega armboards, but can make others to accommodate almost any 9" tonearm.
The MDF version sells for €7500 and the aluminum for €7900. Langer also sells the parts without a chassis as a kit. The standard kit with integrated speed controls costs €2900, and a kit with a separate speed-control box runs €3500. Further details are available on Langer's website. Sales are direct only from Germany.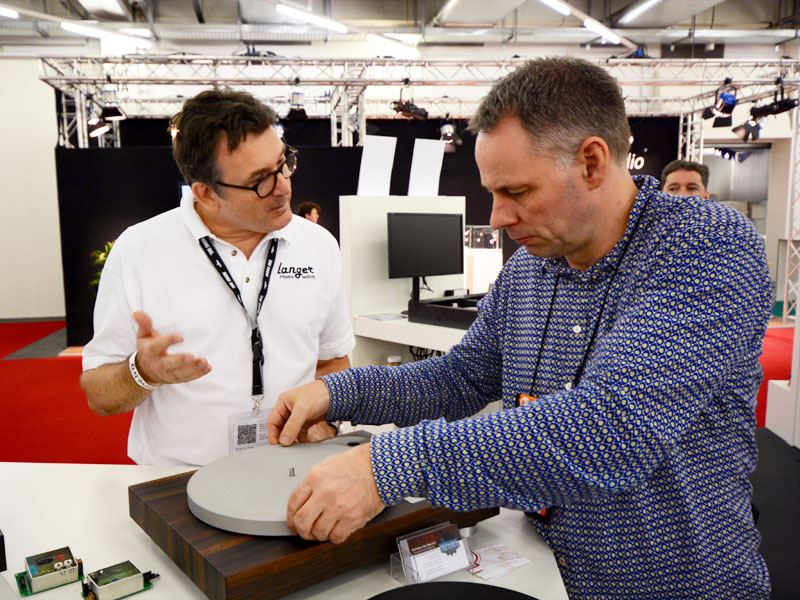 How does it perform? Langer will be supplying a turntable for review, so stay tuned.