High End 2014 • Hot Product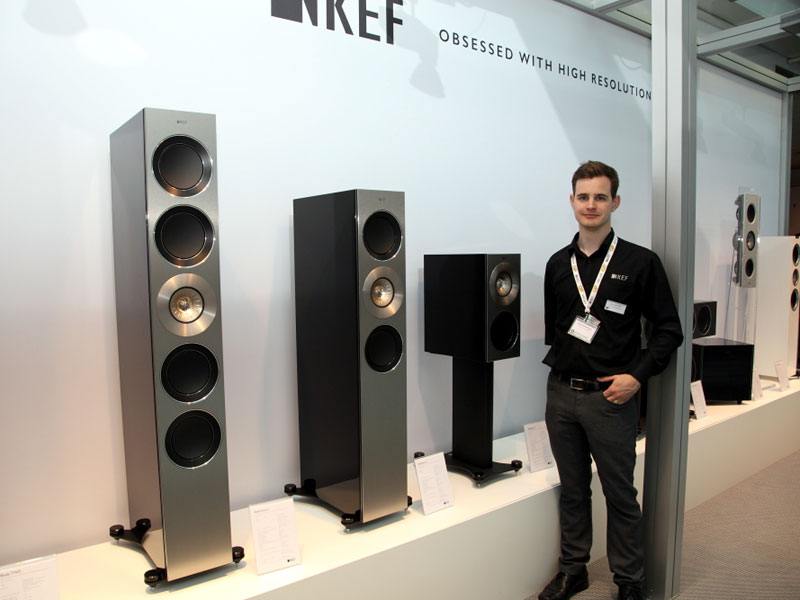 KEF has been very busy of late. Not only has it revised its mighty Muon cast-aluminum sculpture with a new UniQ midrange/treble driver and crossover to match and created a smaller version of its rather more elegant Blade in the Blade Two, but it has also delivered a whole new Reference range. This takes technologies developed for Blade and the LS50 and puts them in conventionally shaped cabinets that are far from standard in construction.
The Reference range replaces the 200 series created eight years back and incorporates composite baffles with aluminum skins, lossy internal bracing to provide damping at critical frequencies, and wall-flex ports to reduce port resonance in the midrange. The bass driver is brand new and clearly derived from that designed for Blade. It has the same concave aluminum cone and a large vented magnet assembly. The Reference series also benefits from the UniQ driver from Blade.
There are three new models: the Reference 3, a three-way bookshelf speaker (right, £4500/pair); the Reference 4, a three-way floorstander with twin 6.5" (165mm) bass units (middle, £7500/pair); and the Reference 5 with four bass drivers (left, £10,500/pair).