High End 2014 • TABlog
by Dennis Davis | May 30, 2014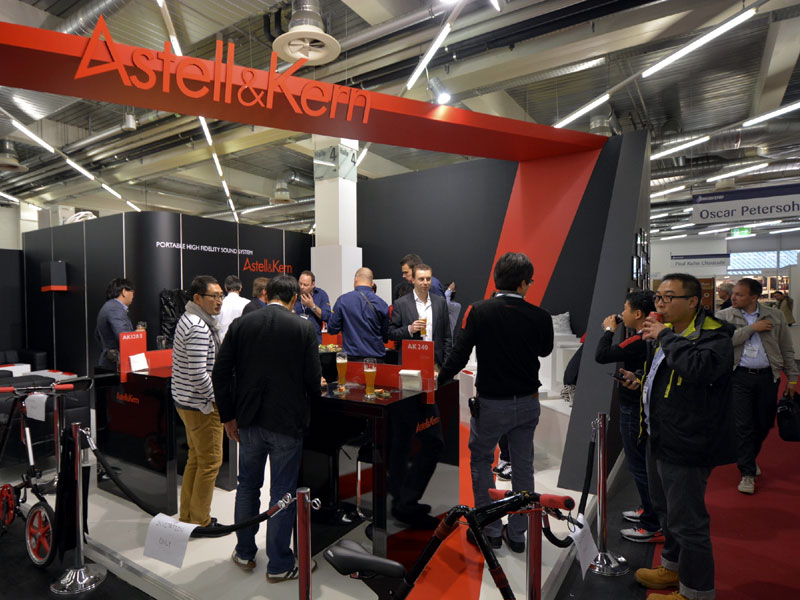 Last year's headphone expo at the Rocky Mountain Audio Fest was, until that time, the largest congregation of personal audio products I had experienced, but headphone and portable audio manufacturers dialed up their presence in Munich this year and eclipsed the RMAF show in sheer audacity, size and innovation.
Although Astell & Kern have appeared at every recent show with a full sales force, this time around they built a veritable temple to their products.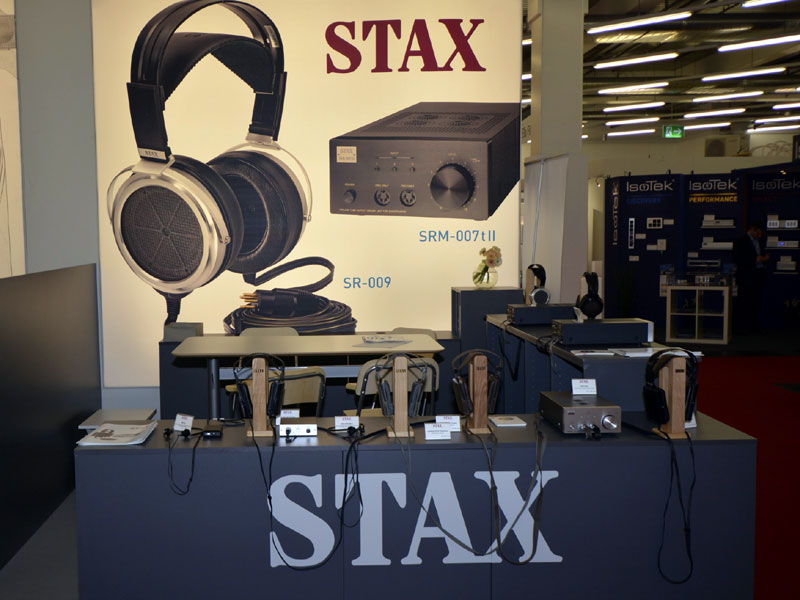 Well-established players like Stax set up elaborate booths.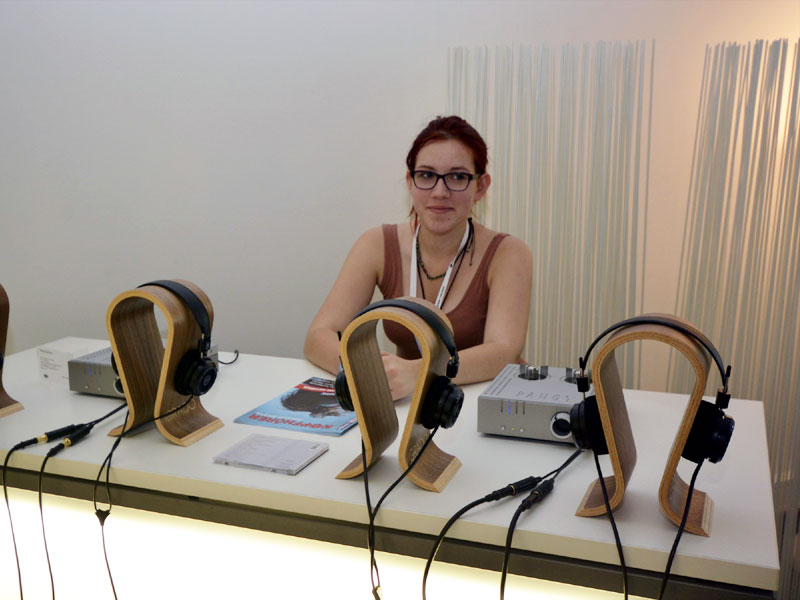 Grado took a room upstairs to show off its headphones.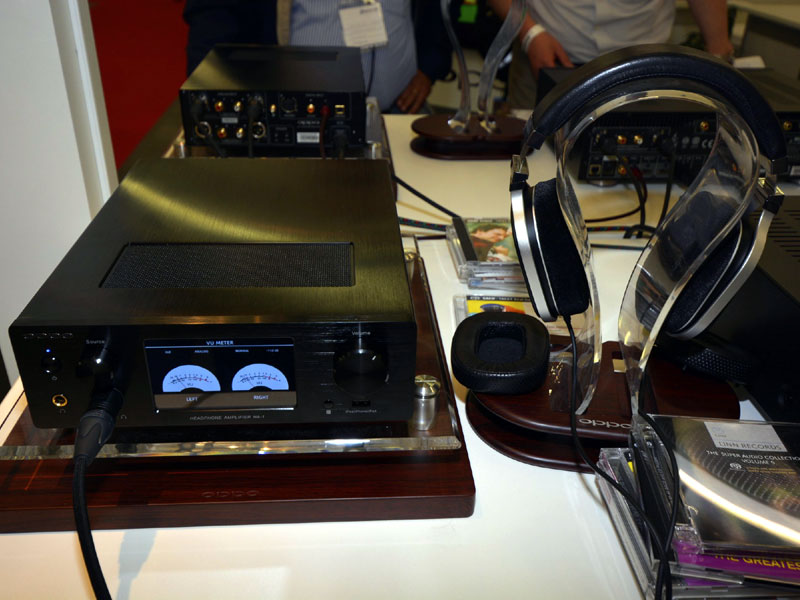 Oppo was showing its new HA-1 headphone amplifier, priced at $1199, which matches its recently released PM-1 planar-magnetic headphones, priced at $1099.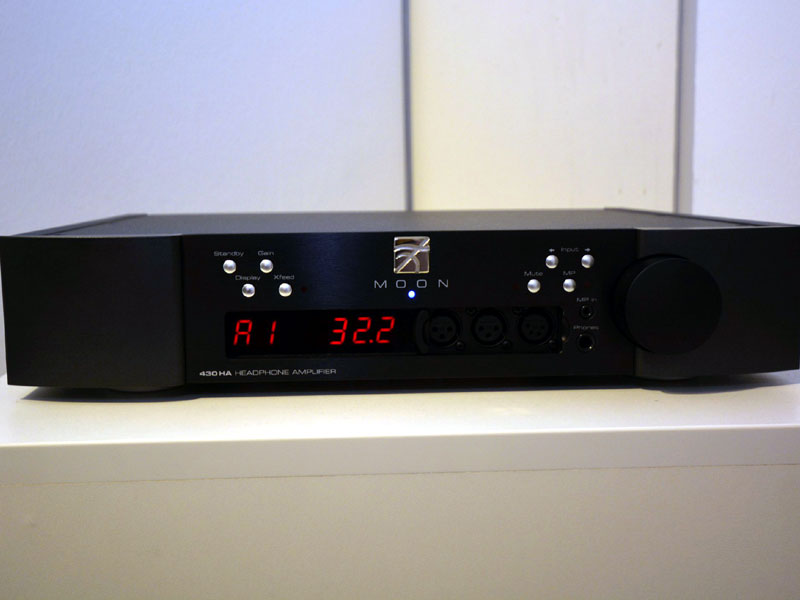 Simaudio, new to the headphone game, introduced its 430 HA, available in the third quarter of 2014 for $3500. It will have an option to add a DSD256/32-bit DAC for $700. The 430 HA signals the entry into the headphone world of the upper crust of high-end companies, along with Nordost, which debuted its Heimdall 2 headphone cable.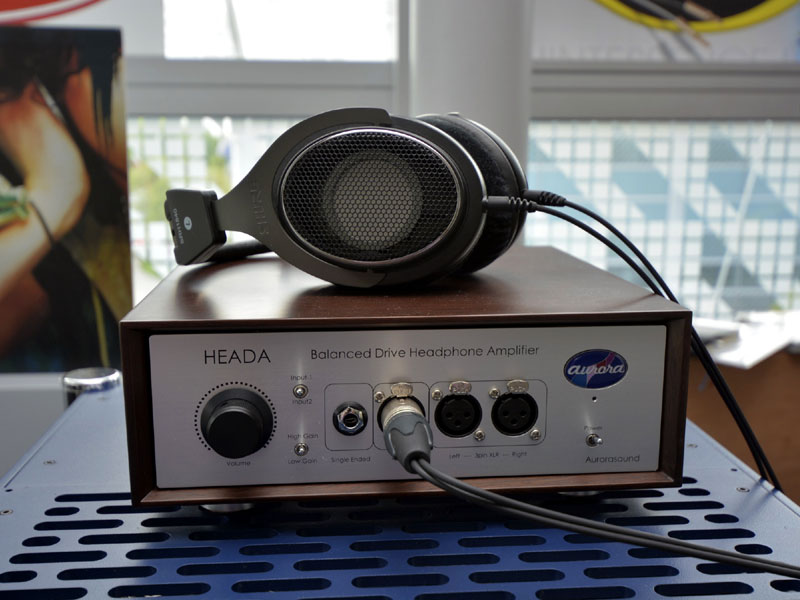 Tucked away among other high-end products was a new headphone amplifier from Aurorasound, a Japanese company whose other products have caught our attention. The HEADA is fully balanced and utilizes a high-quality volume control, jacks for any kind of headphone connection, and mid-century design in a real wood case. The fit and finish of this retro-looking product were top notch. Shinobu Karaki of Aurorasound expects to have the HEADA in distribution by June of 2014 with US pricing in the $3000-$3500 range.