High End 2014 • Hot Product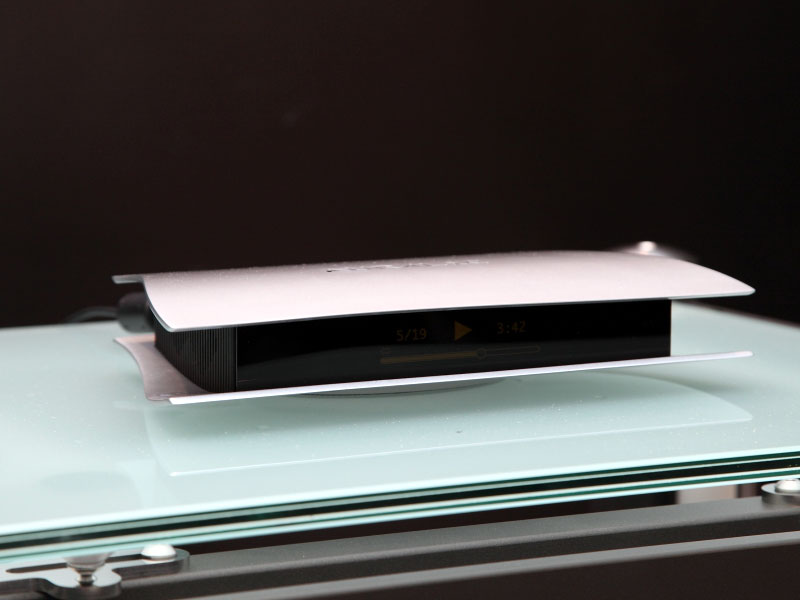 AURALiC has marched on the competition with the Aries bridge. The device, the first in the company's Lightning series, sits on a wired or wireless network and acts like a streamer but doesn't have an onboard DAC. It outputs PCM up to 32 bits/384kHz and double-rate DSD via a range of digital outputs, including USB for conversion by a separate DAC. Control is via the Lightning app, and it offers features beyond those usually found on a conventional streamer, such as support for multi-room playback and multiple-control points. It also allows access to lossless streaming services such as Qobuz and WiMP. The Quad-Core ARM processor at its heart runs at 1GHz and can decode almost any audio format you care to throw at it -- and all of the important ones to the sonically aware.
The price is $999 for the Aries LE, which has a wall-wart power supply and a low-phase-noise crystal clock, and $1599 for the Aries with twin femto clocks and outboard power supply.
© The Audio Beat • Nothing on this site may be reprinted or reused without permission.