High End 2014 • Hot Product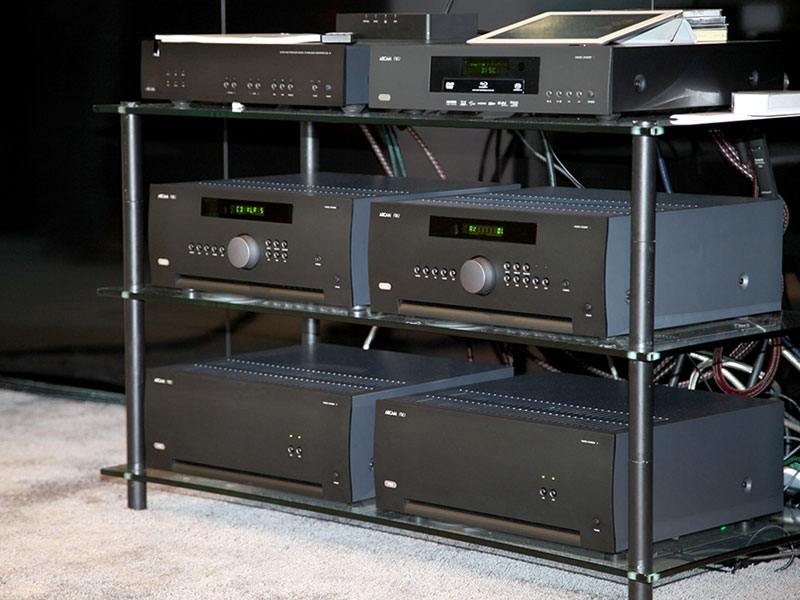 Following the big FMJ A49 integrated launched at CES, Arcam has delivered even more firepower in the form of the 200Wpc FMJ P49 power amp (bottom shelf, $5000). This amp is made in the US to meet the needs of North American customers, hence the balanced design that doubles output into 4 ohms to 400 watts. It can be bridged for mono operation too. The P49 operates in class A up to 50 watts and switches to class G for the remaining output.
The FMJ C49 preamplifier (middle shelf, $4750) is in an equally substantial chassis and has balanced inputs and outputs alongside six single-ended inputs and a moving-magnet phono stage. The C49 was being used with bridged P49s to drive KEF Reference 5s and making very convincing noises in the process. They clearly have some grip where it counts.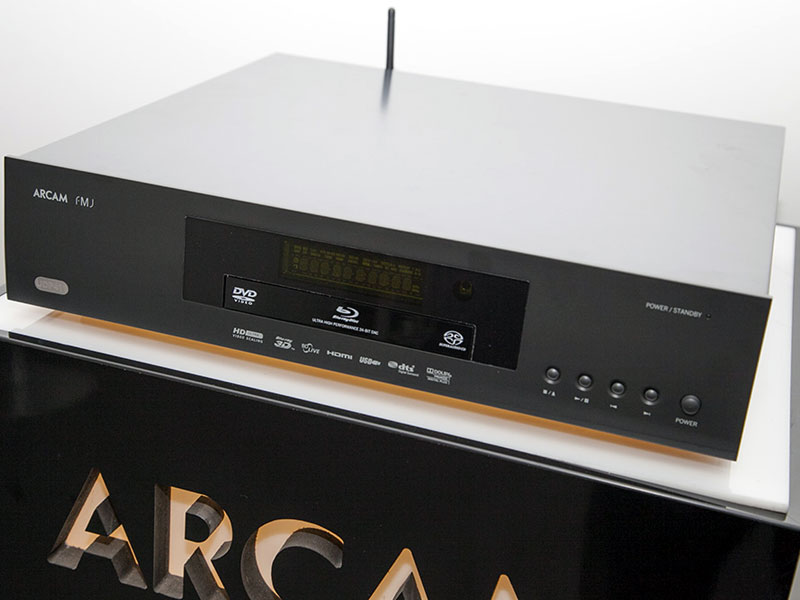 The Arcam range has also been bolstered by the FMJ UDP411 universal player at $2000. This is a Blu-ray, SACD, CD and DVD player that accepts USB input and has wireless streaming capability.