High End 2014 • Hot Product
Audio Research showed off its forthcoming G Series in a static display of three products scheduled to become available during the third quarter of 2014. These are "reimagined" versions of current models.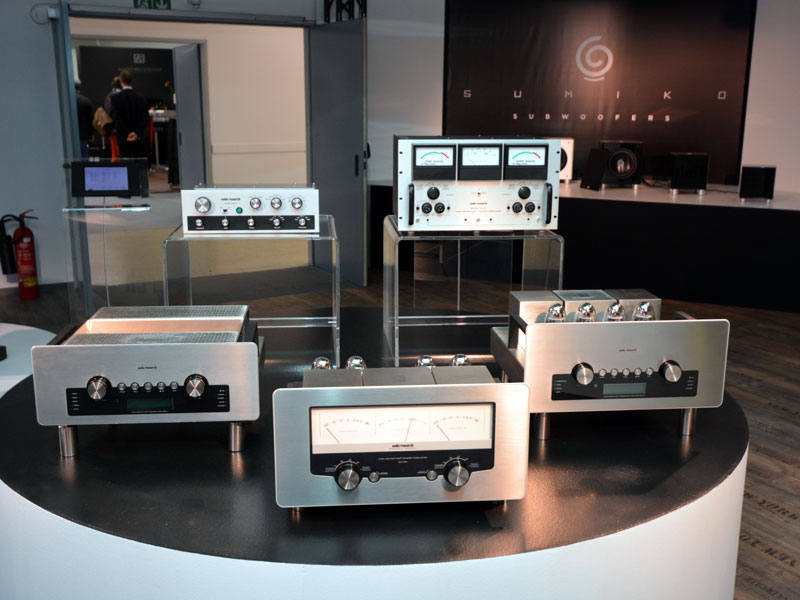 The biggest differences are the redesigned faceplates and styling intended to recall vintage Audio Research models. Gone are the front-mounted handles that have defined the appearance of Audio Research products for a very long time. Brought back are knobs horizontally lined up with pushbuttons and arranged along the edge of a display panel to suggest earlier styling. The amplifier has very large bias readouts that should make adjustments a snap. The front panels are not as thick as those of recent Reference models.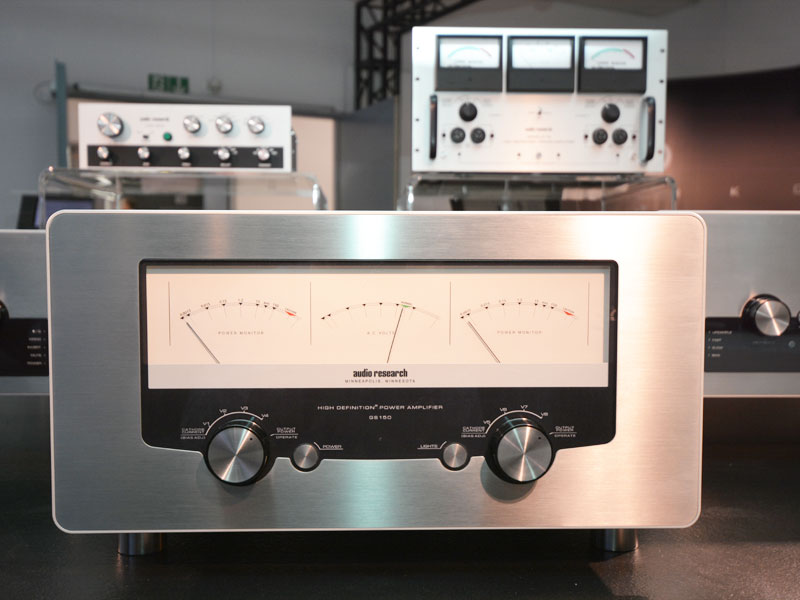 The two amplifiers also sported the new and more powerful KT-150 power tubes that Audio Research has been experimenting with. The newly refined metal work and more expensive tube complement will add up to higher prices than earlier models, which will remain available alongside the new retro-looking models.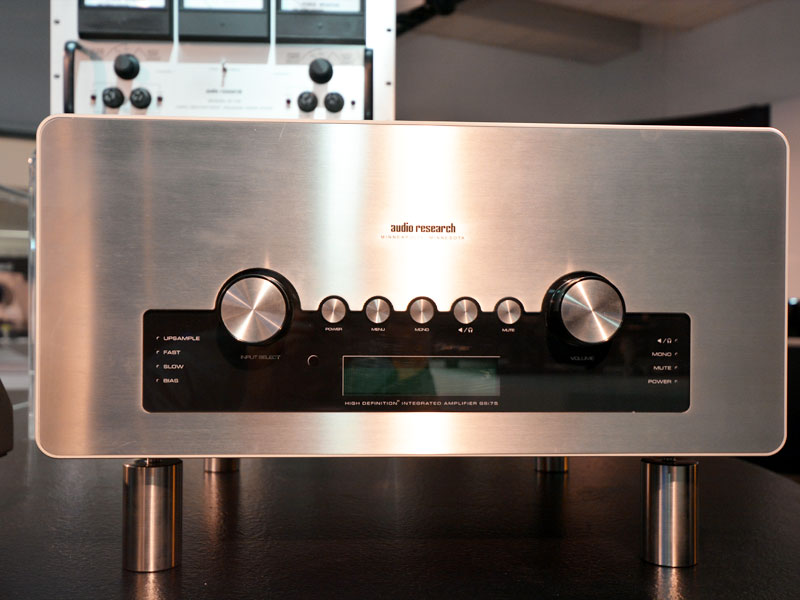 The GSPre will cost about $18,000, the GS150 (above middle) will cost $25,000 and the GSi75 (above) will come in at about $19,000.