High End 2014 • Hot Product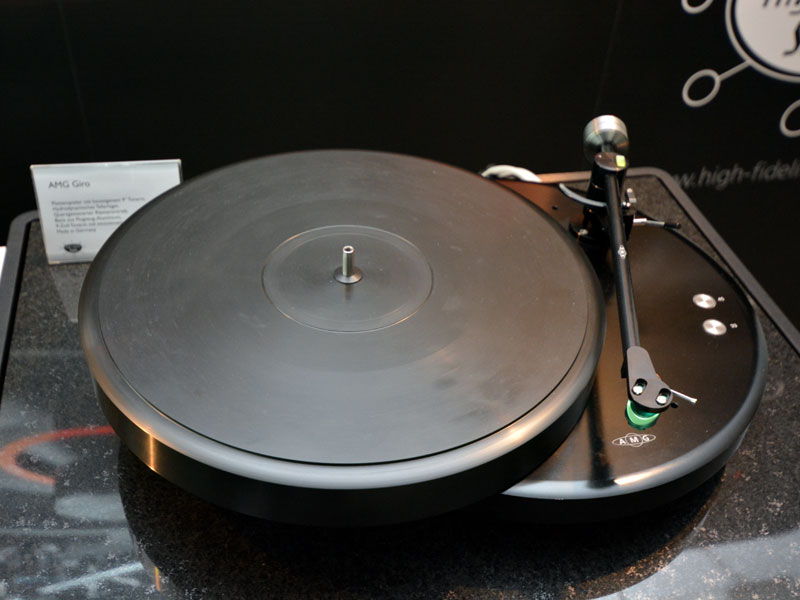 AMG showed several new products, including a "baby" version of its Viella turntable. The Giro includes the AMG 9W2 9" tonearm. The lighter belt-driven platter is made of synthetic and aluminum materials and uses the same decoupled spindle design as the Viella with a scaled-down version of the Viella bearing. Unlike the Viella, the Giro dispenses with 78rpm, including a switch to choose between either 33 or 45rpm speeds. The unit should be available in the late third quarter of the year for $9900. The tonearm will also be available on its own for $3500.
The Viella was shown with a novel dual-tonearm armboard. Pricing for the armboard was not available.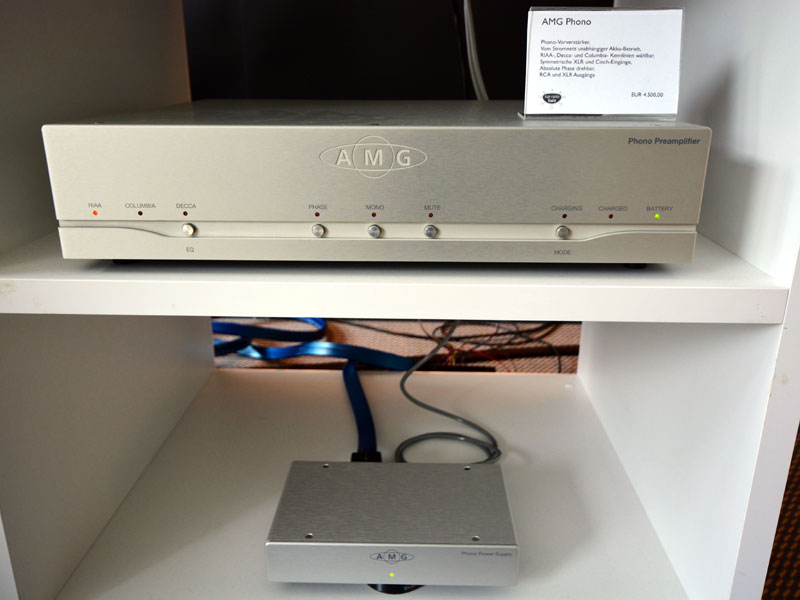 Garth Leerer, AMG's North American distributor, seemed most proud of the new Phono Preamplifier designed by Mike Yee. A true dual-mono design, the unit is powered by a second chassis holding four custom NiMH battery packs, one for each phase of each channel. The unit has switchable RIAA, Decca and Columbia curves as well as a mono switch. It will be available in the late third quarter of this year for $5000.